Soccer has about 3.5 billion fans all around the world, mostly dominated by male soccer players. Women's soccer fandom is also on the rise and getting more and more popular these days. Even though many of us claim that they watch the competition, but the fact is that we all watch the game because we like seeing hottest women playing football. There is nothing better than watching sexy ladies playing a sport that we all love. Here, we pick a top 10 list, our favorite hottest women soccer players of all time. We hope you'll enjoy it!
The list of Top 10 Hottest Women Soccer Players.
10. Jonelle Filigno – Canada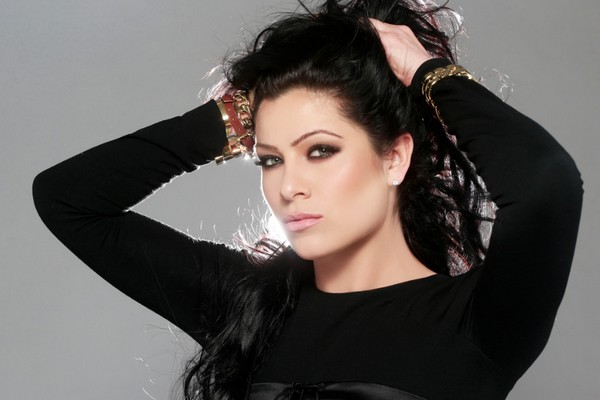 The Canadian player Jonelle Filigno is one of the hottest women soccer players from the team Sky Blue FC in the NWSL. The green eyed, black hair, sizzling smile soccer player not only amazes us with her attractive beauty but also with her skills.
9. Kaylyn Kyle – Canada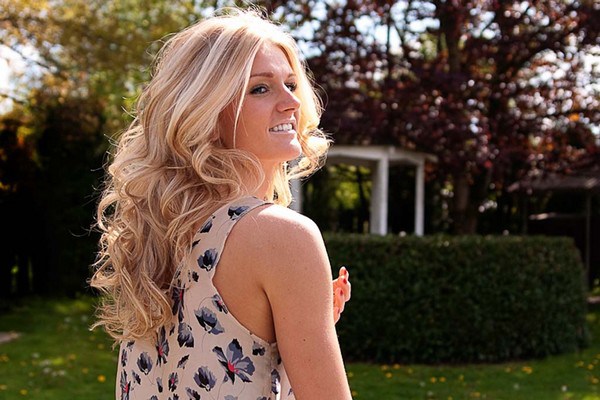 Kaylyn Kyle is a fixture in Canada's national team. She represented Canada at the FIFA U-20 Women's World Cup twice in 2006 and 2008. She comes at No.9 on the list of 10 hottest women soccer players of all time. Kyle currently plays as a midfielder for the Houston Dash. During 2004-6, she was named Saskatchewan Soccer Association Youth Female Player of The Year, and Senior Female Player of the Year in 2010 and 2011.
8. Lauren Sesselmann – Canada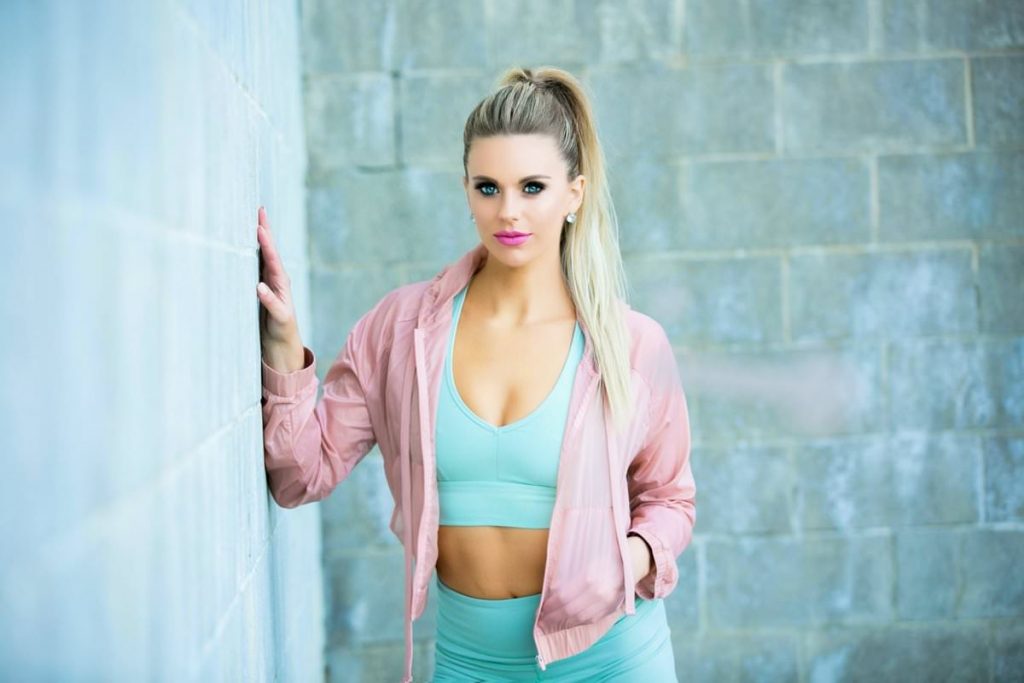 At No. 8 amongst the hottest women soccer players, an American-born Canadian footballer Lauren Sesselmann, who currently plays for Houston Dash in the National Women's Soccer League. She obtained Canadian citizenship through her father in 2010. She was called up to the National team in 2011.
7. Selina Wagner – Germany
The German footballer Selina Wagner comes at No. 7 on our list of hottest women soccer player. The beautiful Wagner made her debut in 2007, and currently plays as a midfielder for VfL Wolfsburg and the German U-20 national team. She grabbed more attention when she posed nude for German Playboy magazine.
6. Nayeli Rangel – Mexico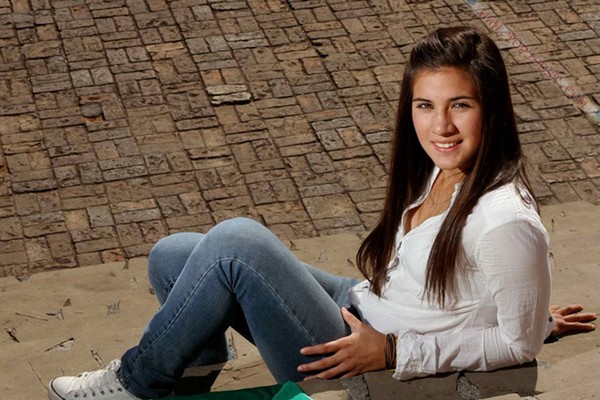 At No. 6 amongst hottest women soccer players is Lydia Nayeli Rangel Hernandez. She is a midfielder who currently plays for the Mexico women's national football team. She has competed for Mexico at the 2011 FIFA Women's World Cup where she started in three games for the Mexico women's national football team.
5. Laure Boulleau – France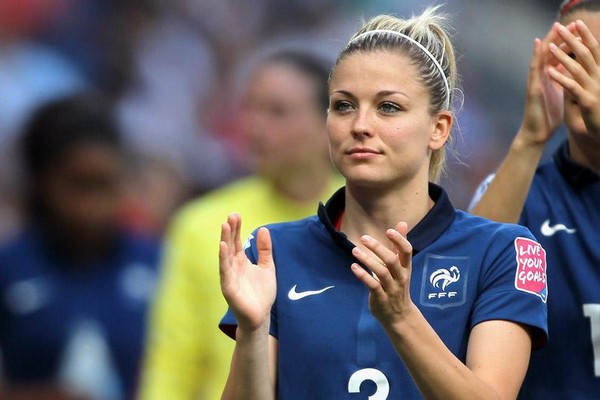 The french football player, Laure Boulleau hold the 5th place in our list of hottest women soccer players. The most beautiful and attractive lady, currently plays for French club Paris Saint-Germain of the Division 1 Féminine. She primarily plays as a defender and is a member of the France women's national football team.
4. Hope Solo – USA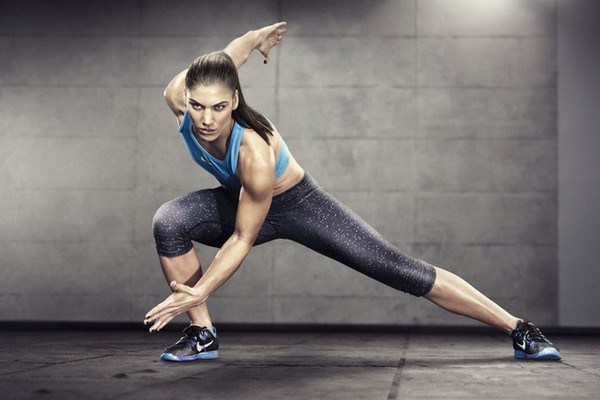 A goalkeeper of the United States women's national soccer team, two-time Olympic gold medalist is arguably one of the hottest women soccer players of all time. With the most U.S. record for career shutouts, she is regarded as one of the top goalkeepers in the world. She has represented country 150 times and has received many honours including 5 Algarve cup wins and 2 olympic gold medals. She has also been awarded with individual honours, such as the women's FIFA world cup golden glove.
3. Anouk Hoogendijk – Netherlands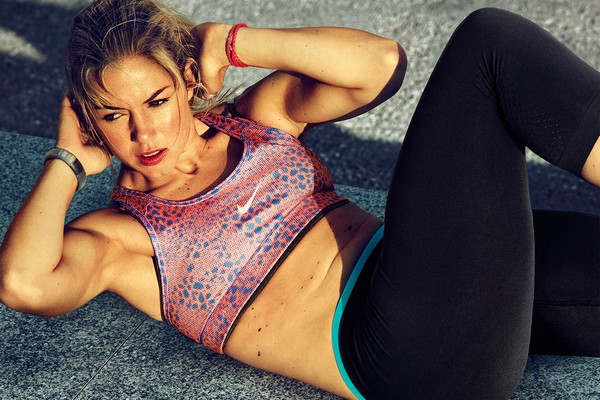 At No. 3 on our list of hottest women soccer players is a Dutch female international football midfielder or defender Anouk Hoogendijk. She is currently playing for Arsenal Ladies in the FA WSL. She played for Bristol Academy Women in the inaugural 2011 FA WSL campaign. Throughout her career, the 5ft 5" defensive midfielder has represented her country 94 times.
2. Alex Morgan – USA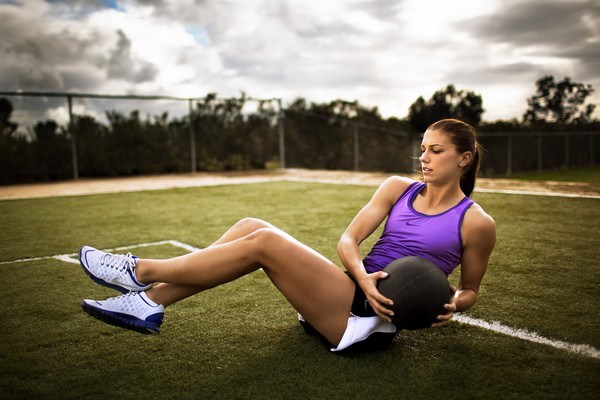 Without any doubt, Alex Morgan is one of the hottest women soccer players of all time. The young, talented and beautiful face of American football and Olympic gold medalist was named U.S. Soccer Female Athlete of the Year 2012. She was also FIFA World Player of the Year finalist in 2012. She has been an endorser for a wide array of brands like Nike, Panasonic, Coca Cola, ChapStick, and Bridgestone.
1. Milene Domingues – Brazil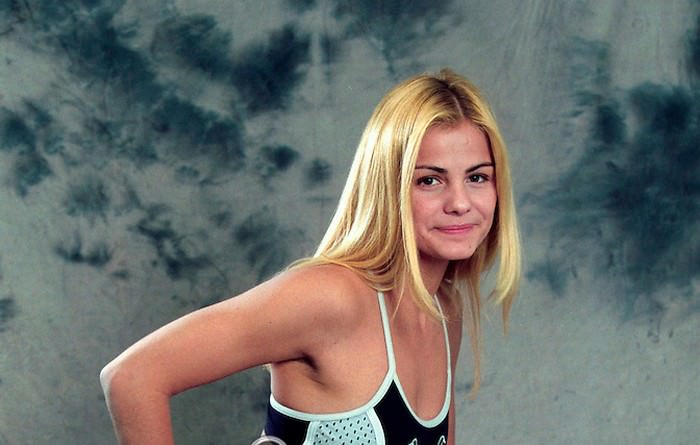 Brazil, the country is best known for two things; great football players and hottest women. And at the top on our list is non other than Brazilian beauty Milene Domingues. Any list of 'Hottest women Soccer Players' is incomplete without this Brazilian athlete. Milene Domingues is a midfielder with incredible touch, holds the world record for the most number of nonstop juggles of a soccer ball with 55,198 touches.
Laisa Andrioli – Brazil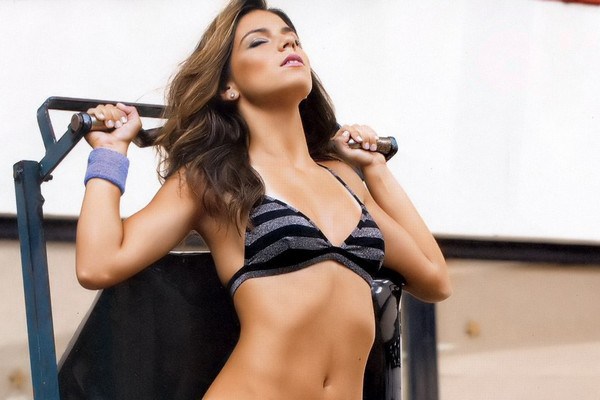 As we mention befor that Brazil is widely popular for having most beautiful ladies. Laisa Andrioli is officially crowned the hottest women soccer players on the planet. A 26 year old Brazilian footballer is getting huge attention right now on and off the field – and for many good reason. She left the soccer industry and dedicated her time posing for men's magazine.
We've already covered the top 10 best female soccer players, 10 hottest female tennis players, Football players with most number of fans, and the best hard hitters in cricket world. And, we even had some posts on the rising tennis star, Eugenie Bouchard's bio and photos. And now, it's time for those beautiful ladies, who made watching our favorite sport of soccer even more enjoyable.