Tennis is one of the most popular sports. It is an Olympic sport and is played at all levels of society and at all ages. Making a top ten list for anything can be a difficult and subjective task. Selecting the 10 Greatest Female Tennis Players is as difficult as it was to select an all-time greatest top ten for the men. There have been so many great women players who grace the game. Here they are, the top 10 greatest female tennis players of all-time. We hope you'll enjoy it!
The 10 Greatest Female Tennis Players of All Time
10. Martina Hingis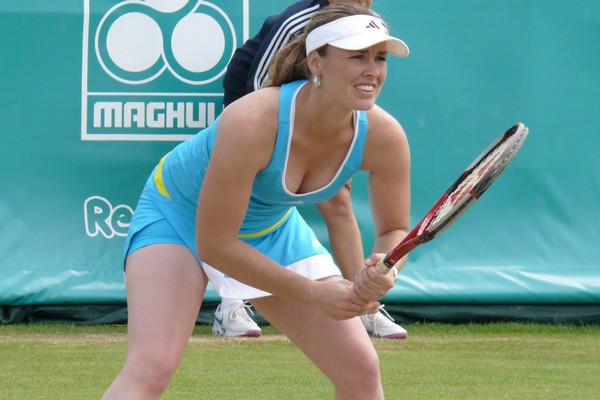 Tenth best player, but probably the greatest name in female tennis history, Hingis also managed five Grand Slam singles titles, nine Grand Slam women's doubles titles, one Grand Slam mixed doubles title in her career. She also won a calendar-year doubles Grand Slam in 1998. Hingis set a series of "youngest-ever" records before ligament injuries. The Time magazine named her one of the "30 Legends of Women's Tennis: Past, Present and Future".
9. Justine Henin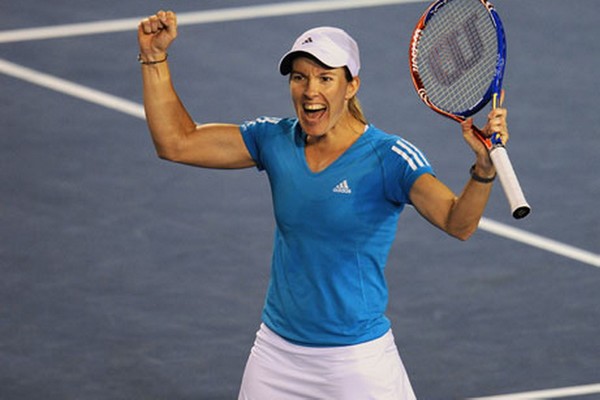 Justine Henin shocked the tennis world when she retired on the 18 May 2008. She was just 25 and was World No.1. However, in her career, she did enough to creep onto this list of greatest female tennis players of all time. She has won 43 WTA singles titles and 7 Grand Slam singles titles, including 4 French Open titles, one Australian Open title, and 2 US Open titles. The only thing she could be disappointed about during her career was never winning Wimbledon. She was named one of the "30 Legends of Women's Tennis: Past, Present and Future" by Time in 2011.
8. Venus Williams

If not for having to compete against her sister Serena, Venus Williams may very well have a whole lot more Grand Slam title to her name. With 7 Grand Slams sigle titles, she hold the 8th place in the list of greatest female tennis players of all time. Her 22 overall Grand Slam titles, 7 in singles, 13 in doubles, and 2 in mixed doubles – more than any other active female player except for her younger sister Serena Williams.
7. Monica Seles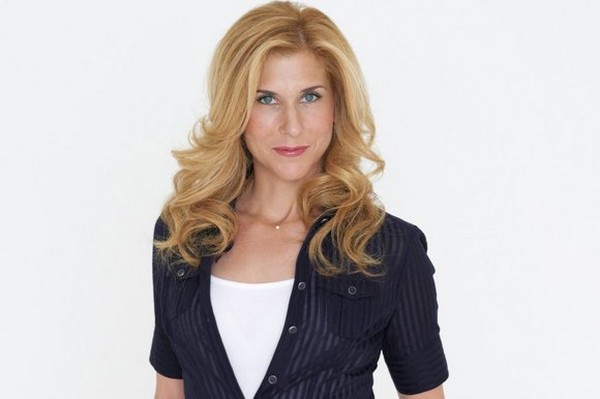 Part Yugoslavian, part American and part Hungarian – Monica Seles hold the 7th position on the list of greatest female tennis players of all time. She has won eight of her nine Grand Slam singles titles as a Yugoslavian citizen. In 1990, she became the youngest ever champion of the French Open at just 16. She went on to win eight Grand Slam singles titles before her 20th birthday. Perhaps would have gone on to be higher on this list had a deranged fan of rival Steffi Graf not run onto court during a Seles match and stab her in the back. She won eight Grand Slams before that horrific incident, and only one after. She was named one of the "30 Legends of Women's Tennis: Past, Present and Future" by Time in 2011.
6. Billie Jean King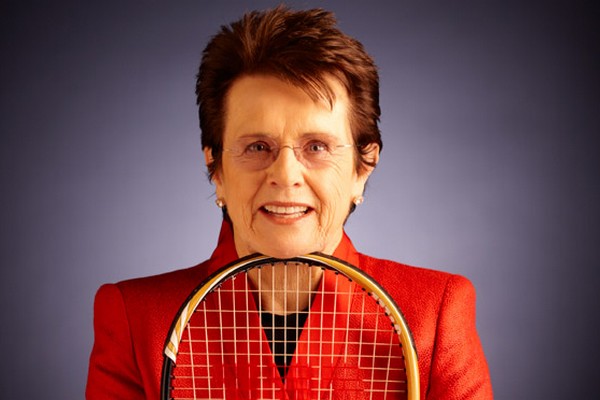 At No. 6 on the list of greatest female tennis players of all time. With 39 Grand Slam titles, including 12 singles, 16 women's doubles, and 11 mixed doubles titles, Billie Jean King is a highly decorated player. King is an advocate for sexual equality. Who can forget the weird and wacky so-called Battle of the Sexes between Billie Jean King and Bobby Riggs in 1973.
5. Chris Evert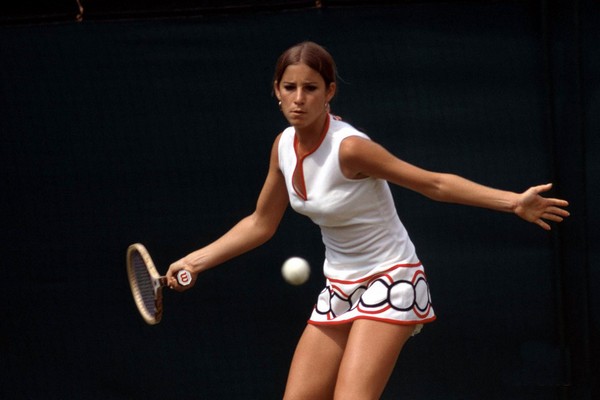 Speaking statistically, it's hard to keep Chris Evert out of the top position. Was there ever a female player more graceful than Chris Evert? A powerful baseline player, she was the undisputed star of the 1970s. Evert still holds the record for reaching the most Grand Slam singles finals with 34, and she managed to win 18 of them including at least every major twice. She was involved in a few big rivalries in her career, but perhaps the biggest was against Martina Navratilova. Chris has an amazing career winning percentage in singles matches of 89.96% (1309–146), the highest in the history of Open Era tennis. She also held title of World No.1 for seven years.
4. Margaret Court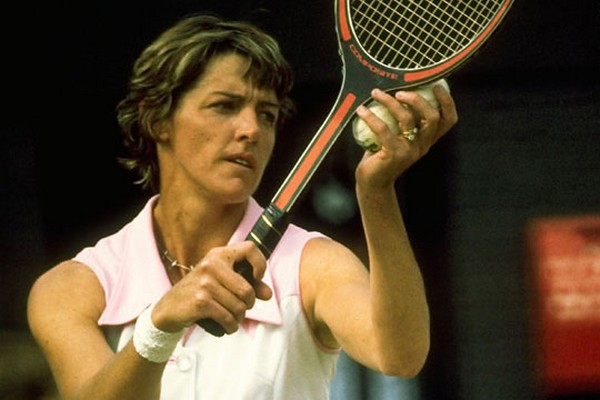 With a record 24 Grand Slams singles titles, Margaret Court hold the fourth position on the list of greatest female tennis players of all time. As a player before and after the Open era began, Court was a dominant force for a decade. She was the first woman during the 1970 open era, and second woman in history to win the all four Grand Slam single titles in the same calendar year. She is one of the best tennis players of all time. Margaret has a splendid winning percentage of 91.37% during her open era singles career. She certainly has a huge claim to be as high at No.1 on this list.
3. Martina Navratilova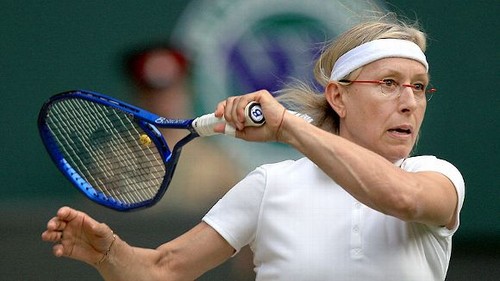 The retired Czech and American tennis player and coach Martina Navratilova at No.3 spot for her longevity and her fantastic record. She is arguably one of the greatest female tennis players who's ever lived. She was the undisputed Queen of Wimbledon, winning the competition a record nine times. Martina was ranked World No. 1 for 332 weeks in singles, and a record 237 weeks in doubles, which makes her the only player in history to have held the top ranking in both singles and doubles for over 200 weeks. She has 18 Grand Slams singles titles, and holds the records for most singles titles (167) and for most doubles titles (177) in the open era. Regarded as the most dominant in professional tennis, Navratilova has won 428 of 442 singles matches, over five consecutive seasons.
2. Steffi Graf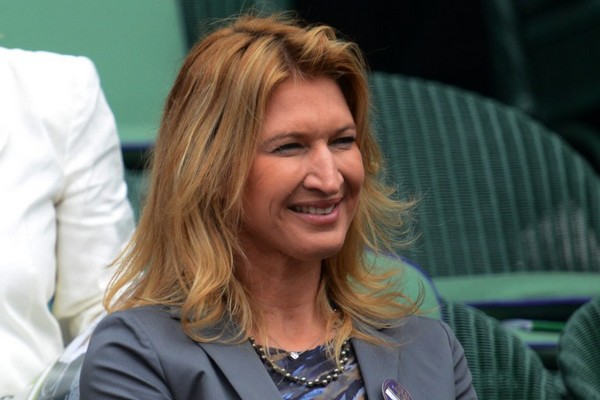 Probably the Greatest Female Tennis Players the game has ever seen, Graf is the only player to have won every Grand Slam at least four times each. The German tennis player has 22 Grand Slams single titles, 107 titles, 902/115 (88.7%) win Prize money $21,891,306. In 1988, Graf became the first and only tennis player to achieve the Calendar Year Golden Slam by winning all 4 Grand Slam titles and the Olympic gold medal in the same calendar year. Graf was ranked World No. 1 by WTA for a record 377 weeks, the longest period for which any player has held the top position.
Graf is regarded by many to be the greatest tennis player of all time. She was included in all most all lists of "Greatest Female Tennis Players of all time". She retired in 1999 and married Andre Agassi, former World No. 1 men's tennis player in October 2001.
1. Serena Williams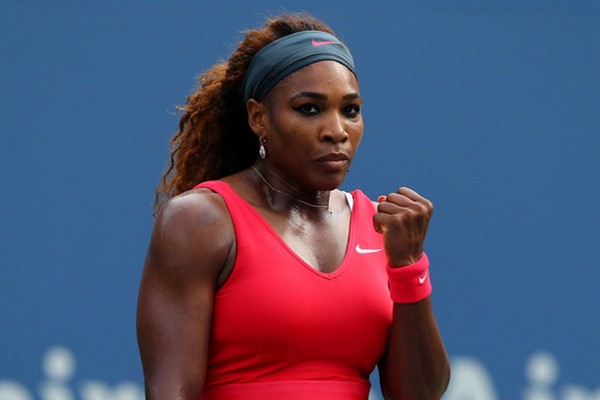 One of the strongest, most powerful and dominant active player, Serena Williams has certainly left her mark on the game of tennis. Along with her sister, Venus, they have been a dominate force in women's tennis since the late 1990's. Serena and Venus were huge rivals, but at the same time a very successful doubles team.
Serena is undoubtedly one of the all time  greatest female tennis players.  With 23 Grand Slam Singles titles, including 7 Australian, 3 French, 6 US Open and 7 Wimbledon title she is the most Grand Slam winners after Margaret Court.
No disrespect to Steffi, Martina, and Margaret, but Serena now deserves the distinction as greatest of all time. Serena Williams is also the wealthiest female tennis player on the earth.
We've already covered; 10 hottest female tennis players. Also, top 10 best female soccer players, 10 hottest newcomers in women's tennis and also, the 10 hottest female football players. Also, we even had some posts on the rising tennis star, Eugenie Bouchard's biography, Photos and wallpapers. And now, it's time for those great ladies, who played the game as passion and dominates the tennis world throughout their careers!