Tennis is one of the more popular sports today. Everyone from around the world especially loves it when it involves the women players. That's why, I start my first post with my favorite sport "TENNIS" and come up with a list of "10 Hottest Women Tennis Players".
Here, below is a list of Top 10 Hottest Women Tennis Players of all time. Do let us know who are your favorite player in terms of beauty, hotness and game.
The Top 10 Hottest Women Tennis Players All time:
10. Mandy Minella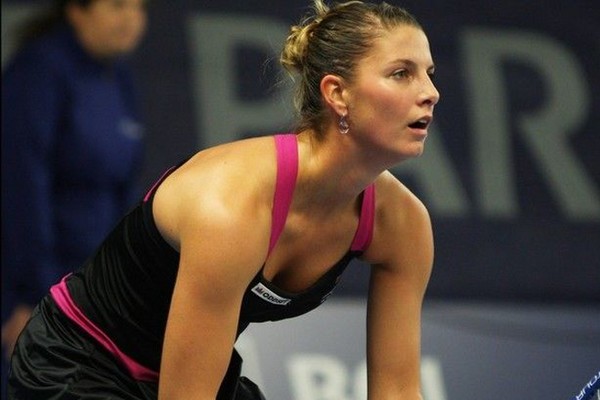 The beautiful Mandy Minella from Luxembourg. Minella has won two doubles titles on the WTA tour, as well as nine singles and five doubles titles on the ITF tour in her career. An incredibly leggy 5.11ft, Minella might be better known as a model in Europe than she is swinging the racquet. Aside her tennis career, she is doing more and more glamour shoots, and has become the face of giant German gear retailer Tennis-Point.de. Minella spot 10th on our list "hottest women tennis players".
9. Angelique Kerber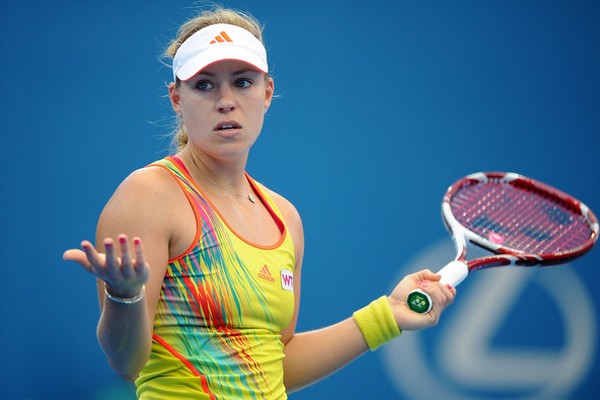 A stunning German tennis player who is currently ranked world number 8 in singles, the highest ranked German in the WTA Rankings. Kerber has won 3 singles WTA titles and 11 singles and three doubles titles on the ITF circuit. She reached at semifinal stage at the 2011 US Open and 2012 Wimbledon Championships (her best Grand Slam results). She also reached the quarterfinals of the 2012 French Open and 2014 Wimbledon Championships. Kerber spot 9th on our list "hottest women tennis players".
8. Eugenie Bouchard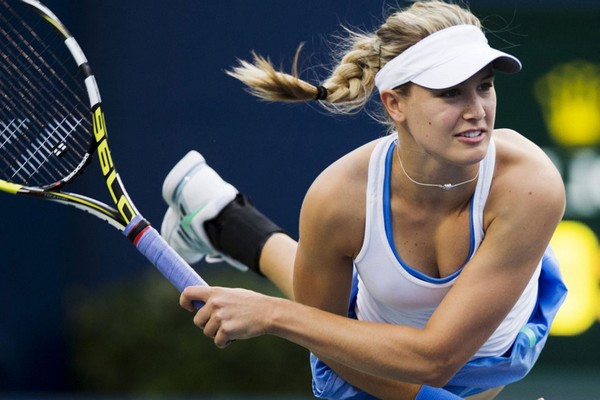 The Canadian beauty, Eugenie Bouchard spot 8th on our list "hottest women tennis players". Best known for hitting the ball extremely early and rushing her opponent with a severely high groundstroke tempo, Bouchard became the first Canadian to win a Grand Slam in singles with her 2012 Wimbledon girls' title. She also reached the semifinals of the 2014 Australian Open and 2014 French Open. Currently ranked world No. 8, Bouchard also reach the finals of a Grand Slam in singles at the 2014 Wimbledon Championships.
7. Sania Mirza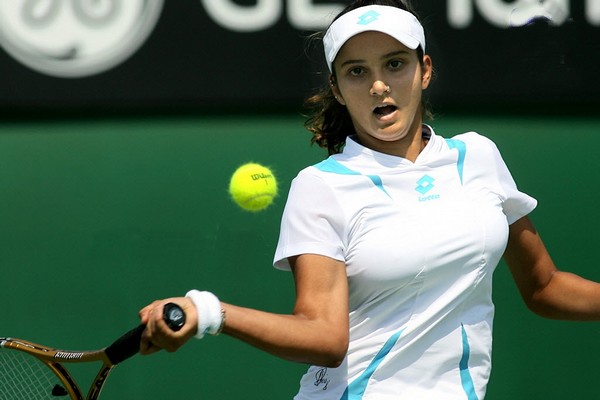 Any list of top hottest women tennis players is incomplete without this Asian beauty. Super hot, sensational & a intelligent, Sania Mirza, best known for her forehand ground strokes that are full of strength and power. This Indian princess holds the record for being the highest ranked ranked female player ever from India, with a career high ranking of 27 in singles and 5 in doubles.
In October 2005, Time magazine named Sania one of the '50 heroes of Asia'. In March 2010, The Economic Times named her in the list of the "33 women who made India proud". Currently, she is the brand ambassador for the Indian state of Telangana.
6. Sorana Cîrstea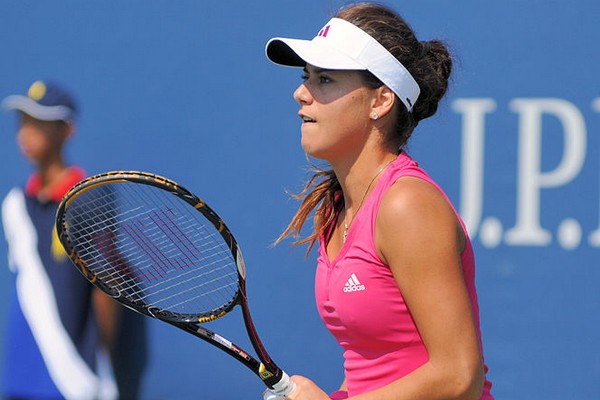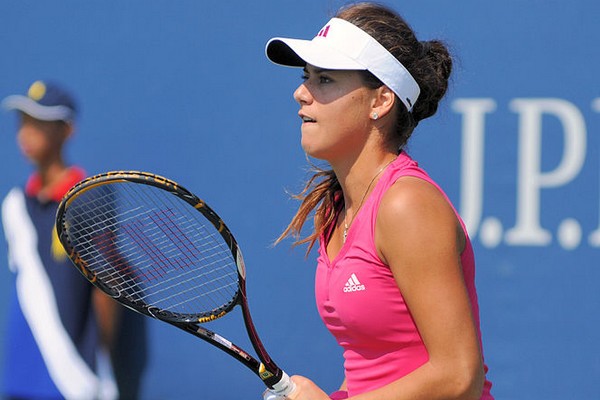 Romanian born Sorana Cirstea is at No. 6 on the list of top 10 hottest women tennis players. She is a power player with a deceptively good serve. As of July 7, 2014, she is ranked World No. 29, and is the second highest ranked Romanian player after Simona Halep. She gained her career-highest ranking of World No. 21 on August 2013.
In 2011, MSN described Cîrstea as one of the "most beautiful women in sports". Bleacher Report also described her as one of the "25 Tennis Players You Have to Follow" on Twitter.
5. Dominika Cibulkova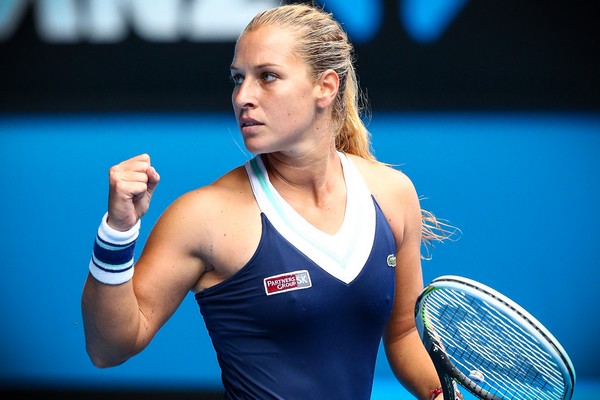 Rich in potential, but not yet a consistent winner, the beautiful Slovak Cibulkova can beat anyone at any time. Known for her quick and aggressive style of play, Cibulkova has won four career singles titles. She has reached the quarterfinals of all 4 Grand Slam tournaments. The most notable achievement of her career to date was a finals appearance at the 2014 Australian Open. She became the first female Slovak to reach the championship round of a Grand Slam. Her looks and sexiness have made her on the list of "Hottest Women Tennis Players". She also won the WTA Finals in 2016, becoming the fourth player (after Serena Williams in 2001, Maria Sharapova in 2004 and Petra Kvitová in 2011) to win the tournament on debut.
4. Maria Kirilenko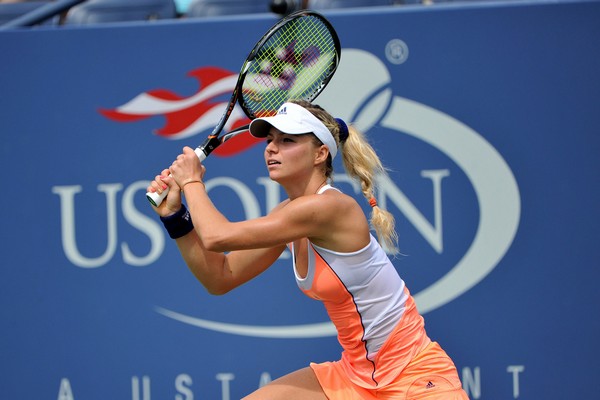 Maria Kirilenko is arguably one of the hottest woman tennis players of today. Russian beauty, Kirilenko has won the 2002 U.S. Open Girls' Singles and won her first WTA Tour title in 2005. She has reached three Grand Slam singles quarterfinals, at the 2010 Australian Open the 2012 Wimbledon Championships and the 2013 French Open and two Grand Slam doubles finals, at the 2011 Australian Open and the 2012 French Open. She has won the 2012 WTA Tour Championships. Also, was a Bronze Medalist at the 2012 London Olympics.
Kirilenko might be better known for her stunning modelling shoots. England's Daily Mail called her "the most glamorous woman in tennis". She appeared in the 2009 Sports Illustrated Swimsuit Edition in a pictorial entitled Volley of the Dolls.
3. Caroline Wozniacki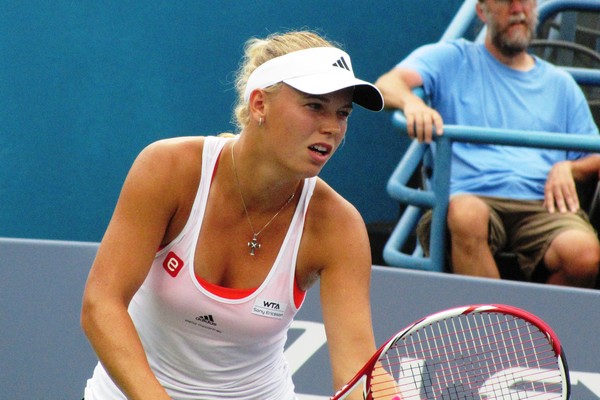 With no Grand Slams, 21 WTA singles titles and two WTA titles in doubles, this 24-year-old Danish cutie is ranked as the best female player on the circuit right now. This sweet tennis goddess is a former World No. 1 on the WTA Tour having held this position for 67 weeks. She is the first Scandinavian woman to hold the top ranking position and 20th overall.
Still making a name for herself on the court, Dane might well be better known as a model. In fact, despite her lackluster stats, Forbes magazine named her as the second highest-earning female athlete. The SportsPro described her as the 9th most marketable athlete in the world.
2. Ana Ivanovic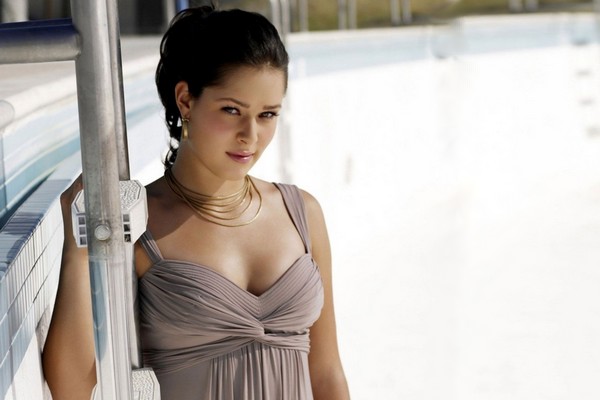 When Anna Kournikova retired, Ana Ivanovic quickly filled her place and has more than kept men interested in women's tennis. Another six footer after Maria Sharapova, hot and sexy 30-year-old Serbian professional tennis player. She was once ranked No. 1 in the world for the year 2008. Ivanovic is best known for her aggressive style of play and impressive forehand. As of 2014, she has managed just one Grand Slam and 14 WTA Tour singles titles.
Off the court, the strikingly beautiful Ivanovic should have no lack of confidence in her appearance and sexiness. As a model, she has appeared in a song called "Hurricane Ana". Also, on a number of international magazines like; FHM, Vanity Fair, Cosmopolitan, Sports Illustrated, and many others,
In 2011, Time magazine called her one of the "30 Legends of Women's Tennis: Past, Present and Future". Also, FHM magazine named her the 11th most beautiful woman in the world. She was also included on the list of "Top 100 Greatest Players Ever" (men and women).
1. Maria Sharapova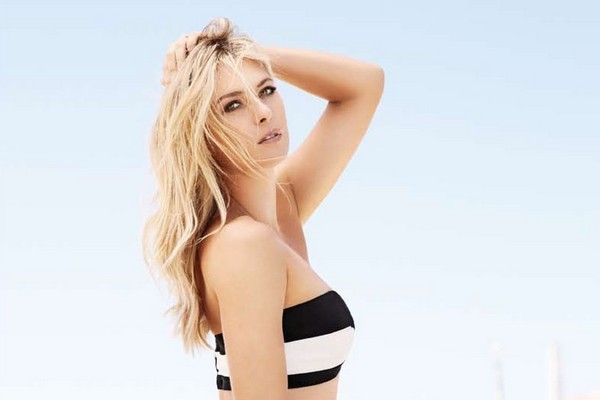 At the top 'hottest women tennis players' list, no other then former Russian beauty Maria Sharapova.. With five Grand Slams, 32 WTA singles and two French Open titles, she is one of the best tennis players in the world. Maria retired from professional career on February 26, 2020.
But off the court, her gorgeous looks, effortless grace, and natural beauty has led to her being a supermodel. She has been featured in a number of modeling assignments, including a feature in the SI Swimsuit Issue. She has been featured in many advertisements, including for; Nike, Porsche, Canon, Land Rover, Tag Heuer, Tiffany, and countless others.
Time magazine called her one of the "30 Legends of Women's Tennis: Past, Present and Future". People Magazine named her one of the "50 Most Beautiful People". Also, Maxim named her as the "Sexiest Athlete" for four consecutive years. In addition, she was named one of the "100 Greatest of All Time" by Tennis Channel.
I hope you enjoyed this list of Top 10 Hottest Women Tennis Players. Keep visiting for more list of beautiful athletes.