Hottest Indian Sports Women: Today we come up with a list of some of the hottest Indian female stars who are not only good in their respective sports but also amazing off the field. Indian sports women are not just exceptional athletes who are capable of competing with the world's best, but they are sensational hot whom we might easily confuse to be super models. These 10 stars in SportsXm's Top 10 Hottest Indian Sports Women are a killer combo of looks and talent. Combining stunning performances with beauty, they are determined to prove that talent and looks are a killer combination.
Hottest Indian Sports Women – Sexiest Female Athletes of India
10. Shikha Uberoi (Tennis)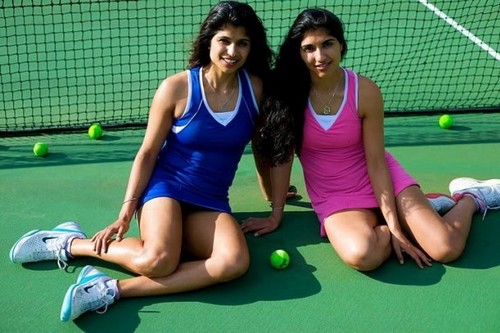 Indian-American professional tennis player and a former Indian No. 1. Shikha Uberoi start playing tennis when she was just 6 years. She has achieved a career best ranking of 122 in the world in singles. Although she is yet to win a WTA Tour, she has a lot of potential to better her best.
9. Sonika Kaliraman (Wrestling)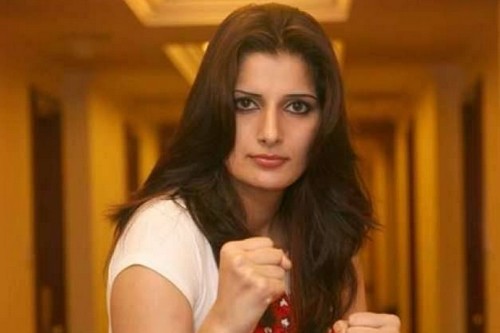 Daughter of former wrestler Late Master Chandgi Ram, Sonika Kaliraman is an Indian wrestler. She was the member of Doha Asian Game's Indian squad. At 6 feet tall, she was contestant of Fear Factor: Khatron Ke Khiladi (season 2) and participated in Bigg Boss (season 5). She hold the 9th spot on 10 Hottest Indian Sports Women list.
8. Sunitha Rao (Tennis)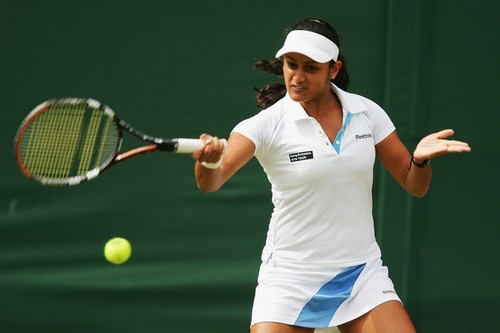 Born and raised in Jersey City, New Jersey, Sunitha Rao has scored many an aces for her beauty and the tennis that she has played so far. She has played for India on the Fed Cup and 2008 Summer Olympics, and played for United States on all other occasions. She has 8 career titles on the ITF Women's Circuit. The 5'7 Rao makes the temperatures rise when she walks on to the tennis court. Her sexy appearance and style earns the 8th spot in SportsXm's Top 10 Hottest Indian Sports Women.
7. Pratima Singh (Basketball)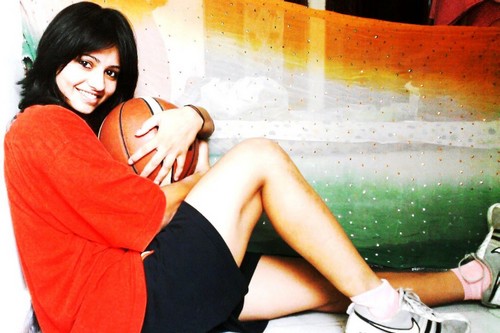 Pratima Singh – comes from a family of Indian basketball players known as Singh Sisters (Priyanka Singh, Divya Singh, Prashanti Singh, Akanksha Singh). She started playing basketball in 2003 in Uttar Pradesh. She won many 'Best Player' titles and known with a lot of style and chutzpah. She was nominated as the second Most Glamorous Sports Women in an open online contest, and won a gold medal for the country in the first 3×3 FIBA Asia basketball championship.
6. Sharmila Nicollet (Golf)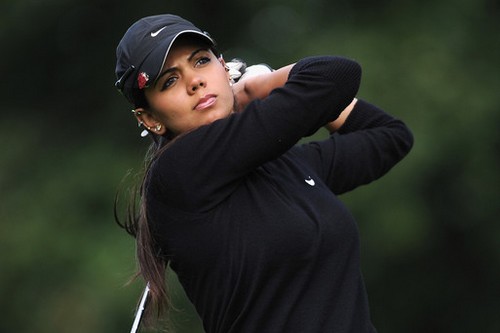 The 6th amongst 10 Hottest Indian Sports Women – the Indo French professional golfer from Bangalore, India. She may well be mistaken for a super-model but Sharmila prefers to be known as a talented golfer. She of course, has the laurels to back her claim. She is the champion of the Hero-KGA tournament in 2012. She finished the top Indian golfer at T22, at the 2011 Hero Honda Women's Indian Open. She has a total of 11 wins on the Women's Golf Association of India.
5. Prachi Tehlan (Netball)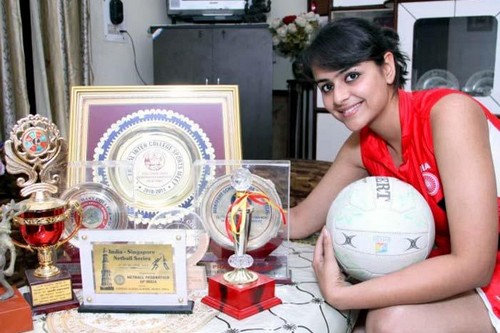 Captain of India's national netball team during the 2010 Commonwealth Games, Prachi has her own style and sensibility – on and off the court. She titled as "Queen of Court" by The Times of India & "Lass of The Rings" by The Indian Express. During her active sporting career (more than 11 years), Prachi has played both Basketball and Netball at professional level and has won various medals. She hold the 5th spot on 10 Hottest Indian Sports Women list.
4. Dipika Pallikal (Squash)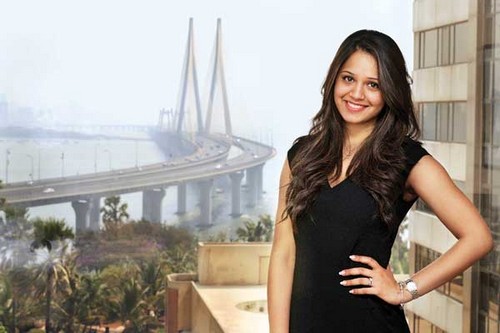 Squash perhaps, never looked as good in India as it began appearing once Dipika came to the fore. At 20, she has become a prominent face of Indian squash and recently became the first Indian woman to break into the top 10 in the WSA rankings. At just the age of 22, she has become a prominent face of Indian squash. Her sensational looks graced numerous glamor magazines. She hold the 4th place on 10 Hottest Indian Sports Women list.
3. Tania Sachdev (Chess)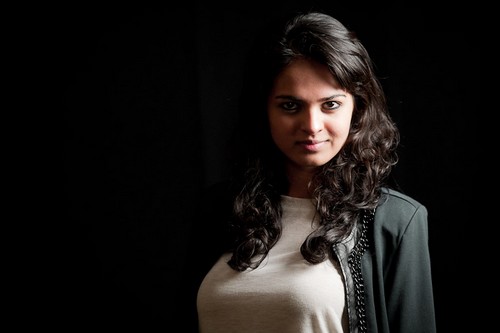 The 3rd place hold amongst Hottest Indian Sports Women held by the chess master. Tania Sachdev – the perfect combination of beauty with brains. She has won the titles of International Master and Woman Grandmaster. The chess prodigy has won her first international title when she was only 8. She got married to a Delhi based architect Viraj Kataria in November 2014.
2. Jwala Gutta (Badminton)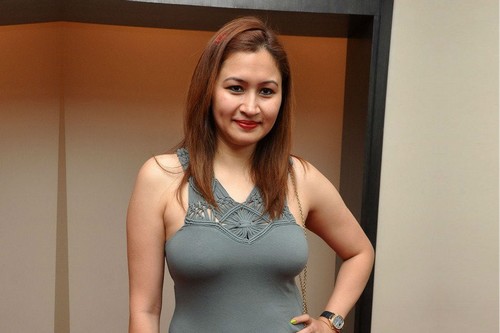 If you know badminton, you know Jwala. She is a left-handed international badminton player from India. She is the country's top-notch player and has won the National Badminton Championships fourteen times till 2013. With her successful career and outspoken nature, she is one of the few recognizable female athletes of the country. She has been listed several times among the top most inspiring sportswomen of India. She is the Icon player for Krrish Delhi Smashers Franchise of the Indian Badminton League.
1. Sania Mirza (Tennis)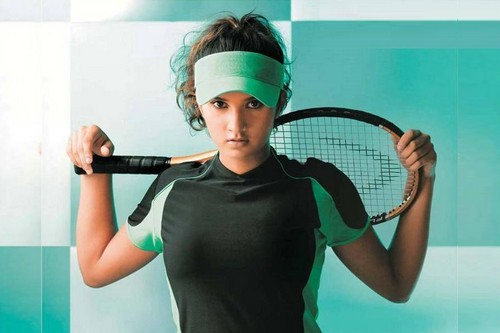 This list of hottest Indian Sports Women wouldn't have been complete without mentioning Sania Mirza. She has long been acclaimed as the face of Indian women in sports. She may have shattered hearts when she married Shoaib Malik but continues to have her own style. She's included in many lists of hottest tennis players. She began playing tennis when she was 6. Throughout her career, she has established herself as one of the highest-paid and high-profile athletes in India.
Mirza was named one of the '50 heroes of Asia' by Time in October 2005. The Economic Times named Mirza in the list of the "33 women who made India proud" in March 2010. She is the highest ranked female player ever from India, with a career high ranking of 27 in singles and 5 in doubles. In her career, Mirza has notable wins over Svetlana Kuznetsova, Vera Zvonareva and Marion Bartoli; as well as former World No. 1s Martina Hingis, Dinara Safina, and Victoria Azarenka.