Top 10 Football Players With Most Number Of Fans On Internet:
Soccer players with the most fans as of 2022 (in millions)
1. Cristiano Ronaldo
Facebook: 155 M
Instagram: 503 M
Twitter: 105.3 M
YouTube: 1.99 M
TikTok: 4 M
Total: 769.30 M
2. Lionel Messi
Facebook: 107 M
Instagram: 378 M
Twitter: 10 M
YouTube: 1.33 M
Total: 496.33 M
3. Neymar Jr.
Facebook: 89 M
Instagram: 185 M
Twitter: 59.3 M
YouTube: 3.4 M
TikTok: 17 M
Total: 353.7 M
4. Sergio Ramos
Facebook: 38 M
Instagram: 54 M
Twitter: 19.7 M
YouTube: 150 K
TikTok: 71.3 M
Total: 183.2 M
5. Ronaldinho
Facebook: 54 M
Instagram: 68.5 M
Twitter: 21.1 M
TikTok: 11 M
YouTube: 600 K
Total: 155 M
6. David Beckham
Facebook: 56 M
Instagram: 76 M
TikTok: 1.8 M
Total: 133.8 M
7. Karim Benzema
Facebook: 43 M
Instagram: 61M
Twitter: 18.3 M
YouTube: 527 K
Total: 122.8 M
8. Marcelo
Facebook: 28 M
Instagram: 59.6 M
Twitter: 12.7 M
YouTube: 1.24 M
TikTok: 12.4 M
Total: 113.94 M
9. James Rodriguez
Facebook: 36 M
Instagram: 50.1 M
Twitter: 19 M
TikTok: 3.2 M
Total: 108.3 M
10. Gareth Bale
Facebook: 33 M
Instagram: 48.6 M
Twitter: 19 M
YouTube: 200 K
Total: 100.8 M
Top 10 Football players with most fans in the World in 2022:
Total Results:
Cristiano Ronaldo – 769.30 M
Lionel Messi – 496.33 M
Neymar Jr. – 353.7 M
Sergio Ramos – 183.2 M
Ronaldinho – 155 M
David Beckham – 133.8 M
Karim Benzema – 122.8 M
Marcelo – 113.94 M
James Rodriguez – 108.3 M
Gareth Bale – 100.8 M
1. Cristiano Ronaldo: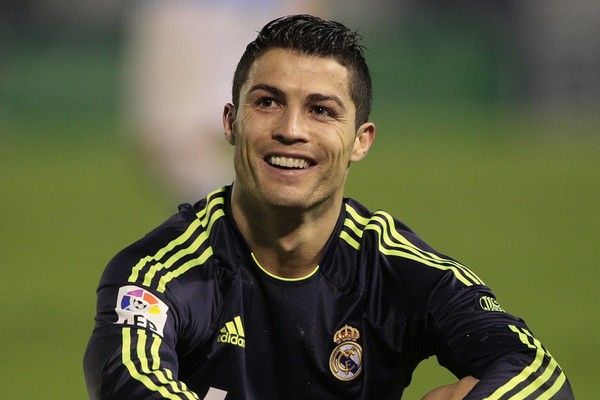 Cristiano Ronaldo dos Santos Aveiro is a Portuguese football player . He stands for the most expensive transfer in football history. He is under contract since the summer of 2009 with Real Madrid. He is also a captain and leading scorer of the Portuguese national team .
No of fans: 83.5 Million.
2. Lionel Messi: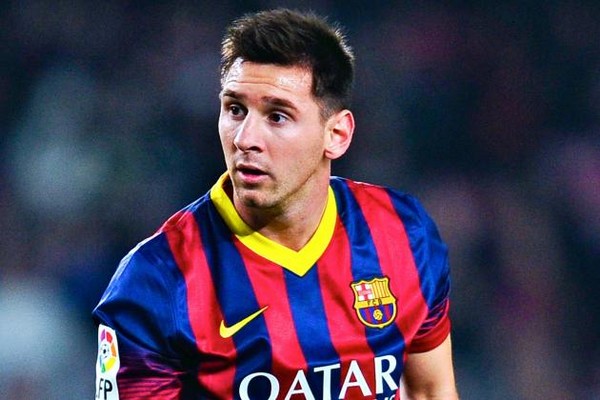 Lionel "Leo" Messi Andrés Cuccittini is an Argentine footballer of FC Barcelona. He is also currently the captain of the Argentine national team .
At 24, he was top scorer of FC Barcelona, with 25 he became the youngest player in La-Liga history, who scored 200 goals. In 2009 he became European Footballer of the year and between 2009 and 2012 four times in a row, he was chosen as World Player of the Year. He has won 19 titles with Barcelona, including six times the Spanish Cup twice, the Copa del Rey and three times the UEFA Champions League . He also has Spanish nationality.
No of fans: 57.5 Million.
3. David Beckham: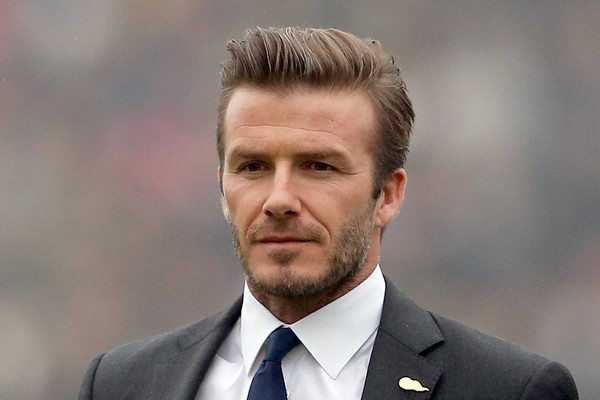 David Robert Joseph Beckham is a former English football player . He was in the 2004 Pele's list of world's 125 best living footballers.
In addition to his sporting achievements Beckham is also in various fields of business. According to a survey by the American news magazine Times in 2004 he was one of the world's 100 most influential people. In addition, he is regarded as one of the world's most successful advertising figures
No of fans: 40 Million.
4. Kaká: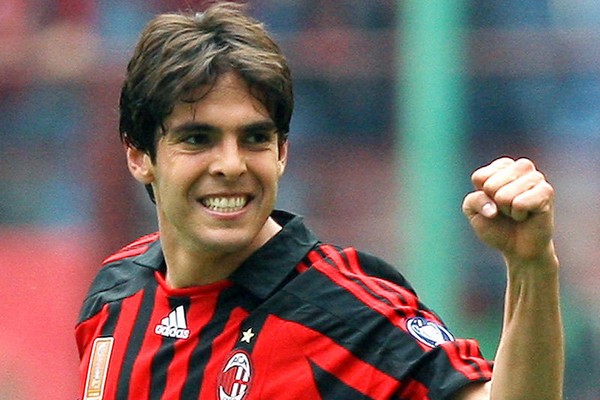 Ricardo Izecson dos Santos Leite with nickname Kaká is a Brazilian footballer . Kaka plays as the attacking midfielder for AC Milan in the first Italian football league, the Serie A . He became 2007 European Footballer of the Year and was also selected as World Footballer of the Year. Unfortunately, Scolari -the Brazilian coach did not include him in his 23 member squad for this world cup.
No of fans: 28.4 Million.
5. Neymar: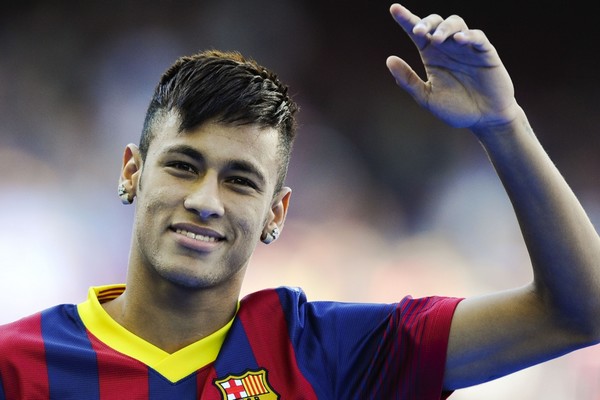 Neymar da Silva Santos Júnior or known just as Neymar or Neymar Jr. is a Brazilian footballer , who is under contract at FC Barcelona in the Spanish Primera División.
With Brazil's U-17 Neymar took part in the 2009 World Championships . He played in all three games from the start and scored a goal, but resigned with his team in the first round.
No of fans: 22.8 Million.
6. Wayne Rooney: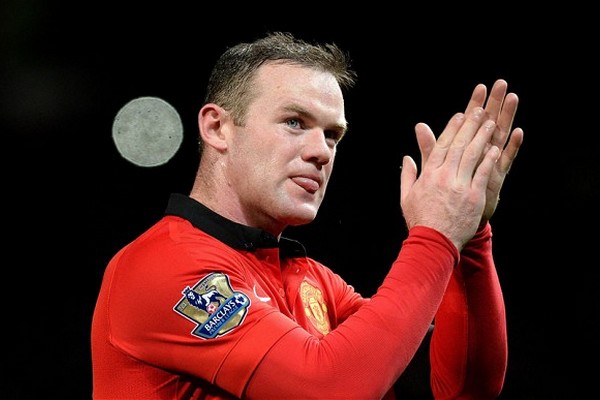 Rooney made his debut on 12 February 2003 against Australia and became the youngest player to have ever played for England's national team. This record lasted until the debut of Theo Walcott in May 2006.
On 31 August 2004 Rooney signed a contract with Manchester United . This transfer cost the club 31 million pounds. Thus, the transfer at that time was the second highest in the history of England after the transfer of Rio Ferdinand from Leeds United to Manchester United.
No of fans: 20 Million.
7. Andrés Iniesta: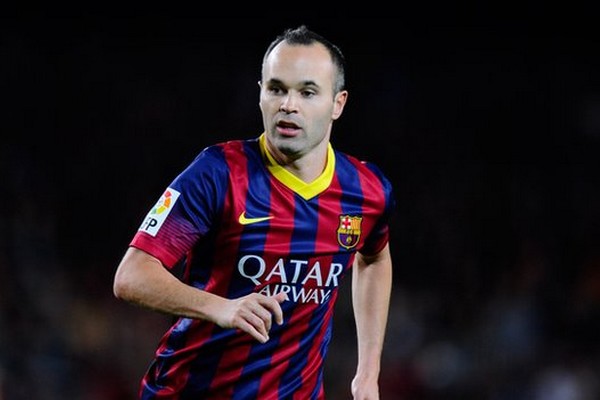 Andrés Iniesta Luján is a Spanish football player who is under contract at FC Barcelona as offensive midfielder and usually plays on the left side, but occasionally plays on the right side, as winger .
In the final of the 2010 World Cup against the Netherlands Iniesta scored the winning goal just before the end of the extension for the Spanish national football team , resulting first world championship.
No of fans: 19.8 Million.
8. Mesut Özil:
The grandparents of Mesut Özil along with his then two-year-old father settled in Gelsenkirchen from a small town near Zonguldak on the Turkish Black Sea coast.
His decision to play for German national teams, was criticized by many Turks. Professional footballers even stated that, Ozil had opted for the "Business".
No of fans: 19 Million.
9. Iker Casillas: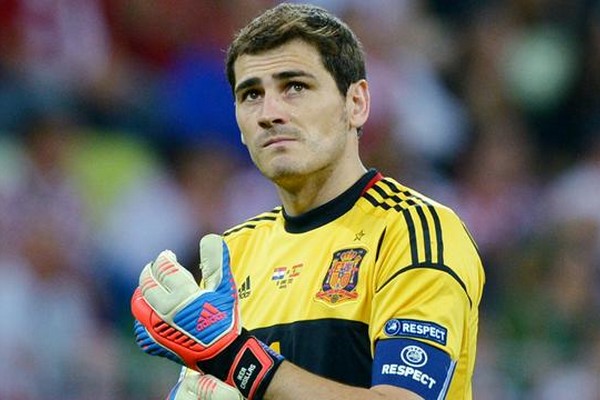 Iker Casillas Fernández is a Spanish football player and also captain of Real Madrid . He won five times between 2008 and 2012 in a row as World's Best Goalkeeper of the Year Award and is considered one of the best goalkeepers in the world.
He is the first player to reach 100 international match victories. Because of his often spectacular saves he is also called as San Iker meaning SAINT LIKE.
No of fans: 18.8 Million.
10. Ronaldinho: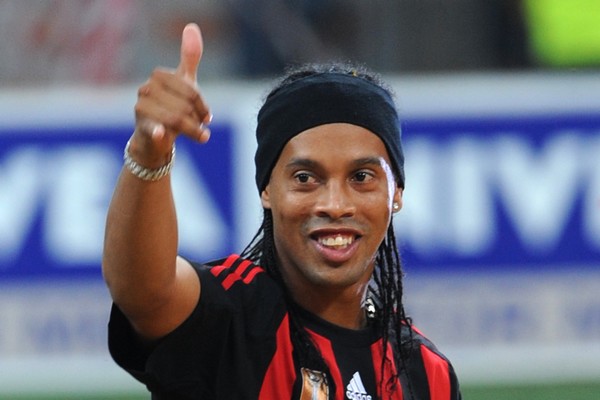 Ronaldo de Assis Moreira , nicknamed Ronaldinho is a Brazilian football player . In 2002, he was with the Brazilian champion team.
With the FC Barcelona he was twice Spanish champion and one time Champions League winner. He is known for both shooting and offensive midfielder. He is also famous for dribbling, high scoring prowess and tremendous fitness. He became 2005 European Footballer of the Year and was declared world player of the year in 2004 and 2005.
No of fans: 18.7 Million.