Tallest Soccer Players: Who is the tallest football player ever in the history of soccer? What's the height of an average footballer? Is football is safe game for tall people? We've tried to answer all these questions in below article.
Height is an important factor in many sports like basketball, NFL, Rugby and Wrestling etc. where players took extra advantages of their massive physique. In case of soccer the facts are different, as soccer needs high speed and better control along with strength. Compared to many other contact sports out there, soccer is the one where height doesn't exactly matter. At least, that's somewhat true, as there are positions for just about any type of athlete.
The average height in soccer is right around 6 feet (182cm). In football mostly shorter players tend to be upfront, while teams get taller and taller going all the way back to the goalkeeper. In soccer usually height favors the goalkeeper as more you're tall the more area you can cover. In case of strikers usually small statured players are preferred as it needs more speed at this position.
Below are the 10 tallest football players who entertained the fans despite their tall and massive bodies. We will include all footballers / soccer players who have had to play professional football in their career.
Top 10 Tallest Soccer Players in the World
10. Øyvind Hoås – (Height: 2,03 m – 6 ft 8 in)
No. 10 in the list of tallest soccer players is the Norwegian striker Øyvind Hoås with a height of 6 ft 8 in. Øyvind Hoås is currently playing for  Kristiansund. Hoås is one of the tallest outfield top-flight footballers in Europe. Besides his club appearances, Hoas also played for Norway's international Under-21 team.
See also; Top 10 most popular soccer players of all time.
9. Even Iversen – (Height: 2,03 m – 6 ft 8 in)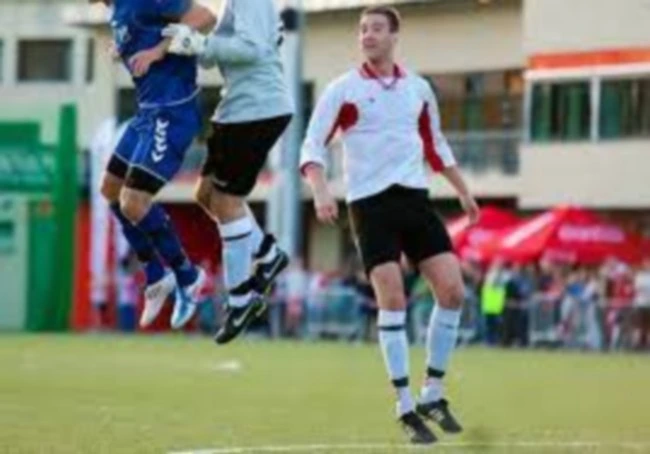 Norwegian defender Even Iversen ranked no 9 in the list of tallest football players. His height is about 2.03 meters or 6 ft 8 in. Iversen currently plays for Norwegian club Hasle-Løren Idrettslag. Iversen has never played outside of Norway throughout his professional career.
8. Kjell Petter Opheim – (Height: 2,03 m – 6 ft 8 in)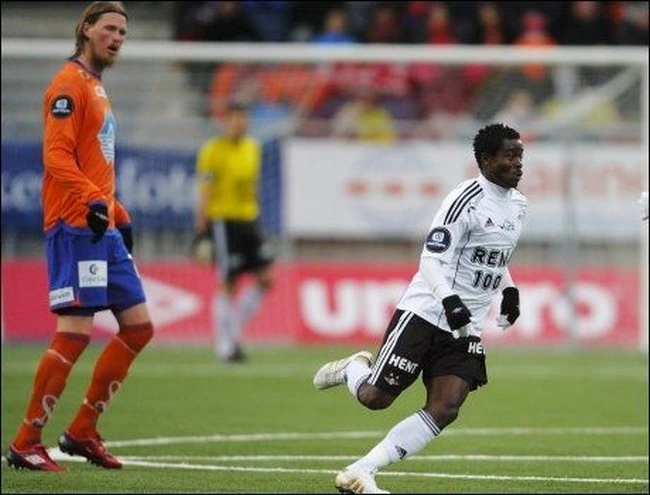 Next in the list is another Norwegian footballer Kjell Petter Opheim. Kjell Petter Opheim is a former football goalkeeper from Stryn . He had an active football career from 1998 until 2009. Opheim was known for his physique with a height of 203 cm tall.
7. Costel Pantilimon – (Height: 2,03 m – 6 ft 8 in)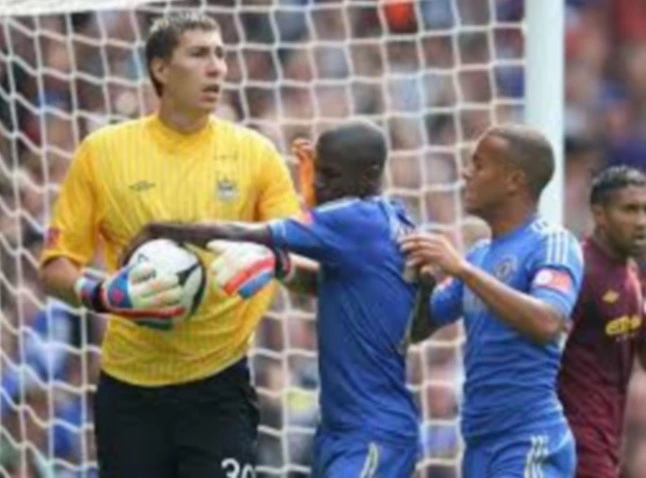 Next in the list of 10 tallest football players is Costel Pantilimon. is a Romanian professional footballer who plays as a goalkeeper. He is currently a free agent. Pantilimon has also played for the Romanian national team between 2008 and 2017. His height is measured at 2.03m.
See also; Top 10 hottest soccer players of 2022.
6. Lacina Traoré – (Height: 2,03 m – 6 ft 8 in)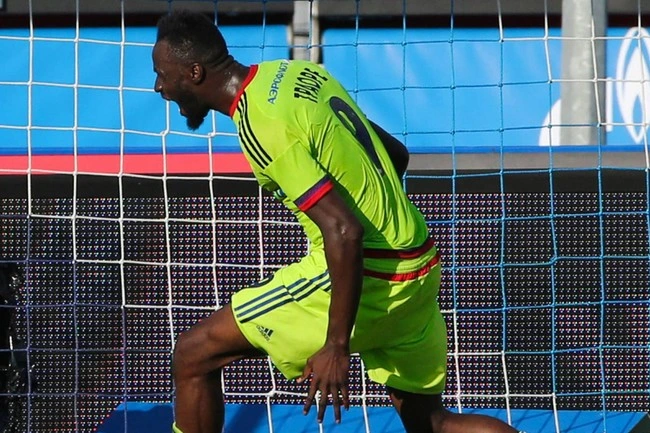 Another 6ft 8 in tall soccer player is Ivorian professional footballer Lacina Traoré. He is nicknamed "The Big Tree", due to his 2.03m frame, which puts him among the tallest professional footballers.  Traoré played as a striker for Premier League team Everton.
See also; Top 10 richest soccer players of 2022.
5. Tor Hogne Aarøy – (Height: 2,04 m – 6 ft 8 1/2 in)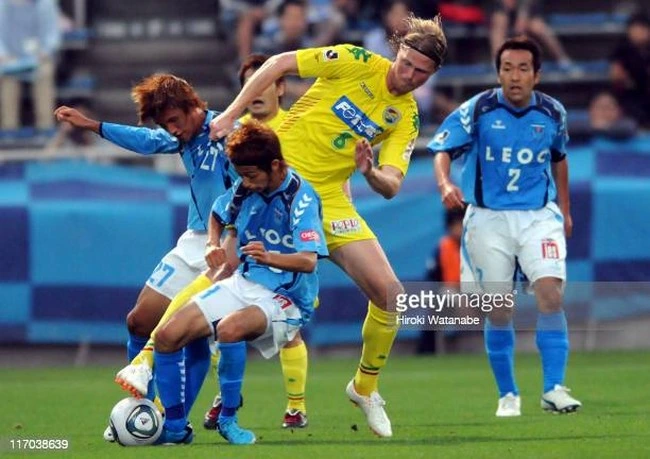 At No 5 position we have another Norwegian tall man Tor Hogne Aarøy with a height of 6 feet and 8.5 inches. He is one of the world's tallest footballers. Aarøy was called up to the Norwegian national team on 27 January 2009, as a part of caretaker coach Egil Olsen's first squad. He eventually opted to withdraw from the squad to stay home awaiting the birth of his second child.
See also; Top 10 most handsome footballers.
4. Yang Changpeng – (Height: 2,05m -6ft 8 1/2 in)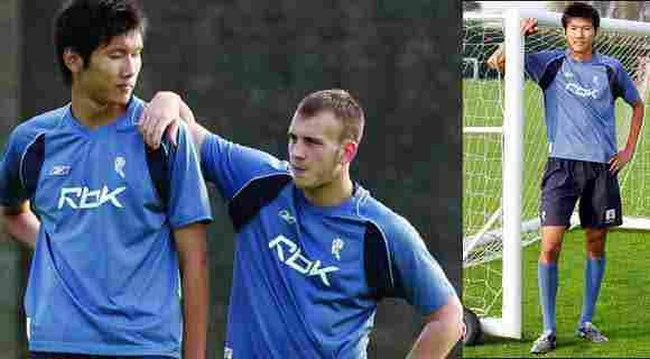 Yang Changpeng is a Chinese footballer who played for several Chinese Football clubs. He also tried his fate in England but did not succeed. He return to China and played for different clubs such as such as Chengdu Blades, Shenzhen Fengpeng, Meizhou Kejia and Yinchuan Helanshan.
The 6-feet, 8.5-inches tall Chinese soccer star is the 4th tallest footballer in the world.
3. Vanja Iveša – (Height: 2,05 m – 6 ft 9 in)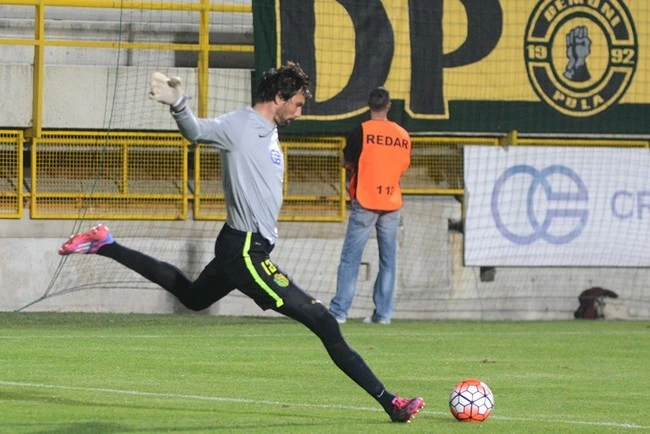 Vanja Iveša is a retired Croatian soccer goalkeeper. Vanja Iveša career spanned over 26 years of professional football. During his career he played for numerous clubs in Croatia, Turkey and Australia. On 17 February 2018, Iveša became the oldest ever player to have played in the Croatian First Football League. He is the one of the tallest professional footballers with an height of 6 ft 9 in.
2. Paul Millar – (Height: 2,08 m – 6 ft 10 in)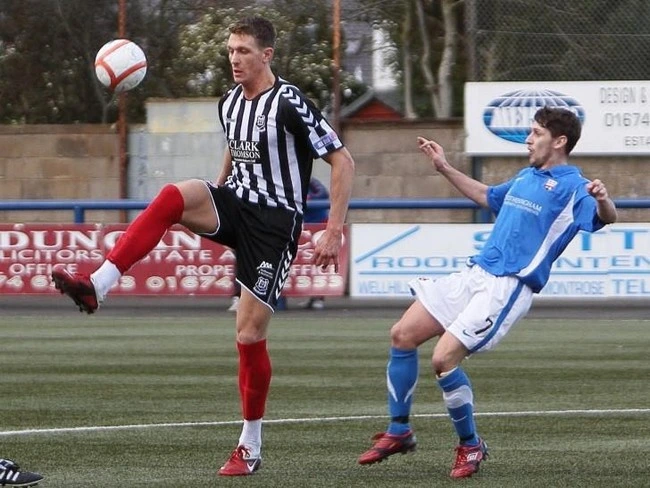 At no 2 spot in the list of 10 tallest football players in the world is British footballer Paul Millar. Millar is best known for his performance for Elgin City FC between 2010 and 2014.
Kirkcaldy YM recently inducted him into the Hall of Fame at the annual awards ceremony. He is in the 2nd position among the tallest footballers of all time with a height of 6 ft 10 in.
1. Kristof van Hout – (Height: 2,08 m – 6 ft 10 in)
At No 1 spot in the list of the tallest football players is Kristof van Hout with a height of 6 feet 10 inches.  He started his career in the Netherlands at Willem II, the former club of Jaap Stam before joining the PSV team. Later he also played for the Belgian team KV Kortrijk. He then joined Standard de Liège for a three-year contract on August 6, 2009.
He also played as a goalkeeper for Indian Super League club Delhi Dynamos FC in the 2014-15 season. Kristof has currently been a member of Belgian Pro League club Westerlo since 2015.