Which sport has the sexiest female athletes? Here, we come up with a list of Top 10 Sports With the Hottest Female Athletes. Each of these sports feature gorgeous athletes at the peak level of fitness who make a living playing professional sports and otherwise looking beautiful. From Basketball to skating to tennis, these ladies are both atop their respective sports and sexy enough to grace the pages of men's magazines around the world.
Some female sports lend themselves to sexy competitors simply from how the athletes are dressed to play the different sports. Tennis shows off the toned legs of its players, as does other sports featuring skimpy outfits like figure skating and gymnastics. But that's just a tease compared to the bikinis worn by athletes playing beach volleyball and hot women competing in professional surfing.
Some sports, such as soccer, boast a whole bunch of sexy competitors with the sexiest female soccer players leading the pack of the hottest athletes around. For other sports, like Softball, snowboarding, auto racing and ice hockey, beautiful women hidden below layers of uniforms and protective gear. Make no mistake though, these women clean up well.
So, Which sport you think has the hottest female athletes? Are you agree with our ranking? If no! write yours in comments section below. Enjoy!
Sports With the Hottest Female Athletes.
10. Basketball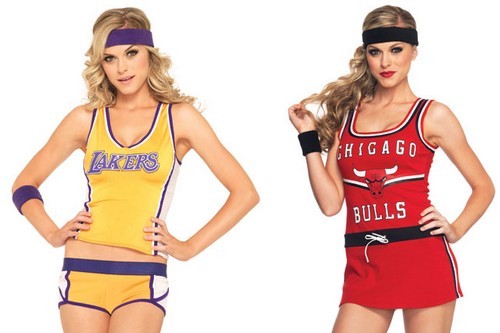 Women's basketball is one of the few women's sports that developed in tandem with its men's counterpart. The sport has been around since the 1800s, but it took almost 80 years of blood, sweat and tears before women turned the sport into an international phenomenon. It isn't as popular in the United States as the NBA, but you should travel to Europe and check out some of the leagues there. They play for keeps. Basketball ranked 10th in the list of Sports With the Hottest Female Athletes.
You May Also Like:
10 Stunning Russian Female Basketball Players.
10 Most Dominant College Sports Programs.
Most Weird Sports Scandals of All Times.
Top 10 Hottest Indian Sports Women.
10 Failed Comebacks in Sports History.
9. Golf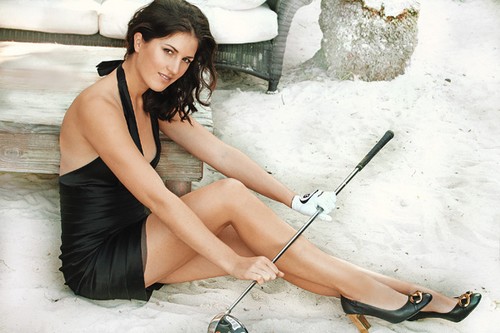 Golf is a precision club and ball sport in which golfers use various clubs to hit balls into a series of holes on a course using as few strokes as possible. Women have been playing the game ever since the Ladies Club of St. Andrew's in Scotland was formed in response to sexist Scottish males not allowing them to play the game in 1867. Women have gradually earned the equal treatment they deserve in the golfing world and finally achieved what they wanted in 1977 when the PGA began to accept female members. Now golf features some of the most beautiful female athletes around the world. There are many talented female golfers from all over the world. Golf ranked 9th in the list of Sports With the Hottest Female Athletes.
8. Gymnastics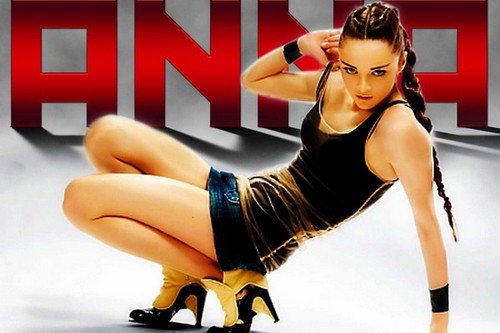 Gymnastics is a sport involving the performance of exercises requiring physical strength, flexibility, power, agility, coordination, grace, balance and control. It is usually divided into Men's and Women's Gymnastics. Women compete on four events: Vault, Uneven Bars, Balance Beam, and Floor Exercise. In some countries, women at one time competed on the rings, high bar, and parallel bars.
There's no denying that female athletes are strong, hot, intelligent and powerful. The sport features some of the Sexiest Female Athletes. The beautiful women gymnasts compete for their countries at gymnastic meets around the world. These babes have dozens of Olympic medals and championships between them in either artistic gymnastics, rhythmic gymnastics or trampoline. Sexy and successful, yes, it's pretty awesome being a gymnast. The sport ranked 8th in the list of Sports With the Hottest Female Athletes.
7. Track & Field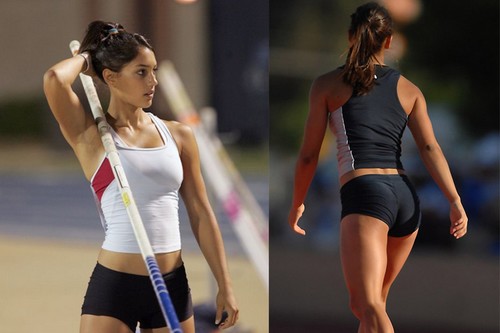 When most people think of competing in track and field, the last thing that comes to mind is attractive women. Track and field is a sport which combines various athletic contests based on the skills of running, jumping, and throwing. Track and field is categorized under the umbrella sport of athletics, which also includes road running, cross country running, and race walking. There are so many beautiful women in the world of track and field. This sport ranked 7th in the list of Sports With the Hottest Female Athletes.
6. Skiing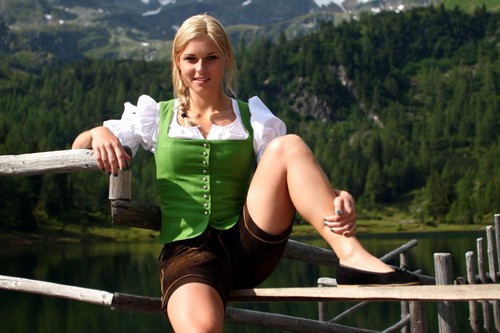 There's something very special, and undeniably sexy, about women who can tear it up on the slopes. Yes! we're talking about Skiing – a winter sport in which the participant uses skis to glide on snow. The most popular type of skiing is "Alpine skiing" which takes place on a piste at a ski resort. The sport feature verity of hottest women like "Lindsey Von" who are a lot more than simply tear it up. These beautiful ladies are setting world records, winning Olympic gold, and taking to the skies like a flying squirrel. They are true innovators in their sport, strong athletes, and palm-sweatingly attractive. It ranked 6th in the list of Sports With the Hottest Female Athletes.
5. Surfing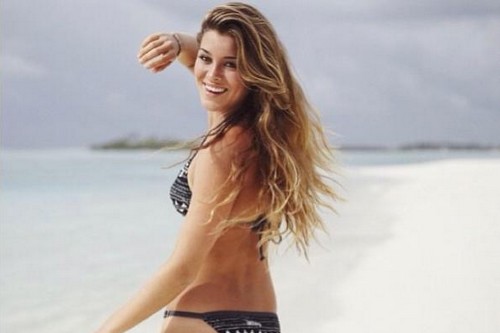 There is absolutely nothing sexier than a chick that knows how to catch a wave. The women on the Association of Surfing Professionals (ASP) World Tour are some of the most gifted and beautiful athletes in the world. The sport ranked 5th in the list of Sports With the Hottest Female Athletes. The surfing babes are very rare gems who live that beach life we all dream about are nothing short of amazing.
4. Figure Skating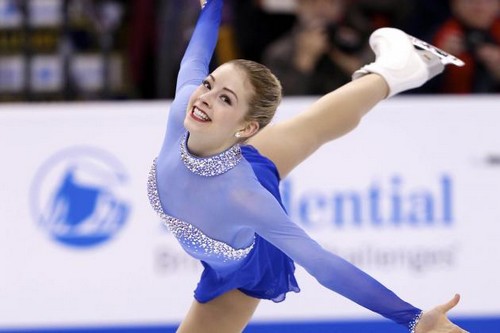 The sport features some of the world's beautiful ice princesses. The young beautiful, talented and most stylish figure skaters that pleasure our eyes and hearts all the time. Its a sports with the most gorgeous women whom keep the world of sports cool every winter, or hot. depends on the point of view. It was the 1st winter sport that included in the Olympics, in 1908 with four Olympic disciplines; Men's singles, ladies' singles, pair skating, and ice dancing. It ranked 4th in the list of Sports With the Hottest Female Athletes.
3. Swimming
Women Swimmers may be some of the world's most underrated hotties. This is typically because they only appear on the national radar once every 4 years. These sexy babes are in top physical condition and spend a good amount of time wearing next to nothing in and out of the water. They are amongst the sexiest female athletes in the world.
Swimming is a water based team or individual sport, ranked 3rd in the list of Sports With the Hottest Female Athletes. Women wear one-piece (shoulders to hips) suits with different backs for competition, though there are two-piece (bikini style) suits that can be worn to compete as well.
2. Tennis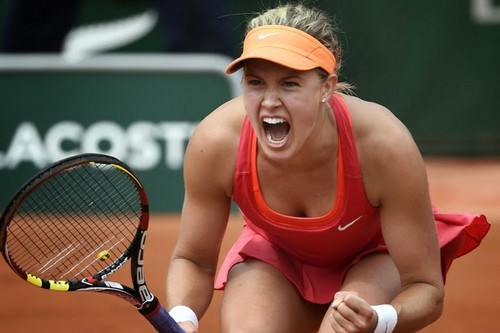 Who can deny that there are many sexy female tennis players from around the globe. Millions of spectators from around the world love to watch tennis. I am also a lover and a hardcore fan of the tennis championships and I have seen almost all of the recent tournaments. When I watch I am quite often astounded to witness how the women of tennis are incredibly gorgeous and alluring.
Tennis is played by millions of recreational players and is also a popular worldwide spectator sport. Tennis is a racquet sport, it most probably presents world's Sexiest Female Athletes, ranked 2nd in the list of Sports With the Hottest Female Athletes.
1. Beach Volleyball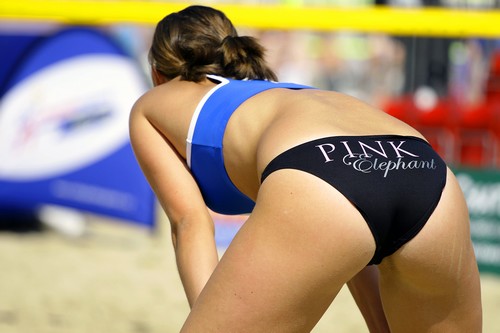 A sport that blesses us with a mixture of undeniable beauty, pure artistry, and cutthroat competition. A sport that is fast paced, highly entertaining, and absolutely serious. This wonderful sport of women's beach volleyball, it top the list of Sports With the Hottest Female Athletes.
Beach volleyball is a team sport played by two teams of two players on a sand court divided by a net. It has been an Olympic discipline since the 1996 Games. In 1999, the FIVB standardized beach volleyball uniforms, with the swimsuit becoming the required uniform for both for gender. According to FIVB rules, female beach volleyball players have the option of playing in shorts or a one-piece swimsuit. Most players, however, prefer the two-piece bikini.