Hottest Female Athletes of America: Almost all sports offer us a lot of entertainment. Sports give us drama, comedy, and action. They bring us hope and inspire cities. But – now a days – without women, sports would not be as fun to watch.
Women athletes have become more popular and sexy over the years due to the internet and men's magazines. From tennis players to MMA fighters, there are sexy women everywhere you look.
Here, I've attempted to compile a list of sexy and beautiful athletes of America. This is a small version of a larger list of "Hottest Female Athletes of America" that I have conducted for your enjoyment. I did my best to make sure that all the women on this list were relevant athletes that you may know.
Who doesn't love looking at a hot woman? To me Lindsey Vonn is hottest female athlete of America – who do you think? These are the women I picked, if you feel I left someone, please add them in comments section. Enjoy!
Top 10 Hottest Female Athletes of America:
10. Stacy Keibler | Wrestling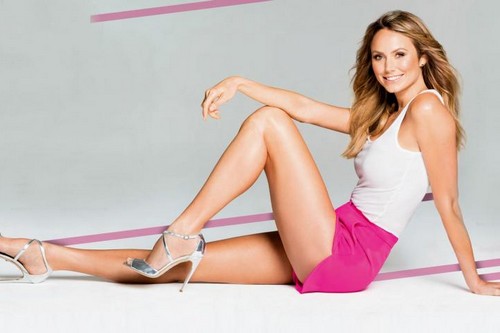 At No.10 – Stacy Keibler – A retired professional wrestler and valet, best known for her work with World Championship Wrestling (WCW) and World Wrestling Entertainment (WWE) as a WWE Diva.
Keibler is known for her unusually long legs, making her the tallest WWE Diva. She has been known as both "The Legs of WCW" and "The Legs of WWE". During her time on Dancing with the Stars, judge Bruno Tonioli nicknamed her "The Weapon of Mass Seduction" because of her long legs.
9. Michelle Wie | Golf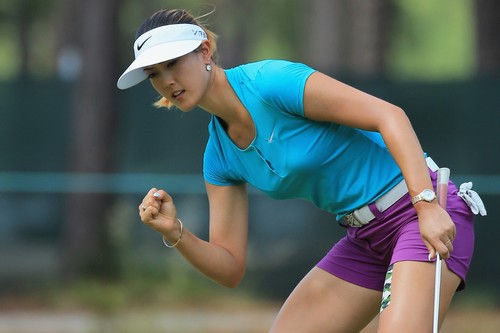 Wie comes at No. 9 in the list of 10 Hottest Female Athletes of America.
A professional golfer who plays on the LPGA Tour. She was the youngest player to qualify for a USGA amateur championship, at the age of just 10. Wie also became the youngest winner of the U.S. Women's Amateur Public Links and the youngest to qualify for a LPGA Tour event. She turned professional at the age of 16. She won her first major at the 2014 U.S. Women's Open.
Read also; Beautiful Women Golfers 2023.
8. Danica Patrick | Racing Driver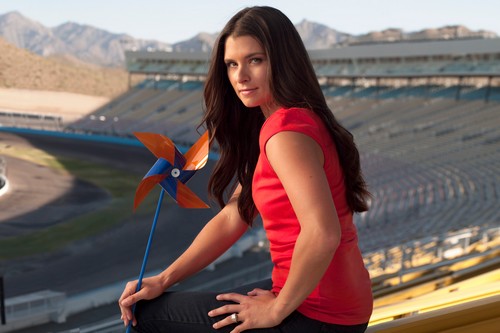 An auto racing driver, model, and advertising spokeswoman, Danica Patrick is at No. 8 in our list of 10 Hottest Female Athletes of America. She is the most successful woman in the history of American open-wheel racing—her win in the 2008 Indy Japan 300 is the only women's victory in an IndyCar Series race.
Danica Patrick has set several records for women drivers, including becoming the first woman to lead the Indy 500 and the first woman to win the pole position at the Daytona 500. She was named the Rookie of the Year for both the 2005 Indianapolis 500 and the 2005 IndyCar Series season.
7. Gina Carano | MMA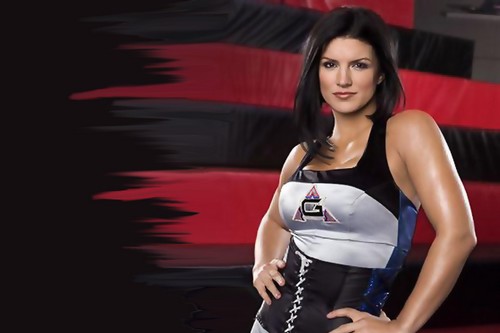 We're not going to lie. There is something oddly hot about a woman who could kick your ass and look good doing it. A mixed martial artis, Gina Carano comes at No.7 in the list of 10 Hottest Female Athletes of America.
Carano began her training with straight Muay Thai to competitive MMA where she had tenures in organizations such as Strikeforce and EliteXC and has been featured in ESPN The Magazine as well as Maxim. Her popularity with fans and audiences has helped her garner the title of being the "Face of Women's MMA" and was ranked on the "Top Ten Influential Women of 2008" list on Yahoo!.
Outside of MMA, Carano also appeared in television series "American Gladiators". She was star in the 2013 blockbuster film Fast & Furious 6 and in John Stockwell's In the Blood .
6. Alana Blanchard | Surfer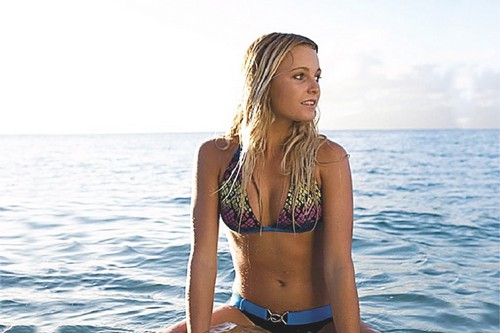 The professional surfer and bikini model Alana Blanchard comes at No.6 in the list of 10 Hottest Female Athletes of America.
Blanchard has surfed on the ASP World Tour, though she has indicated she may take a break from competitive surfing in 2015. She was played by actress Lorraine Nicholson in the 2011 film Soul Surfer.
5. Tanith Belbin | Figure Skating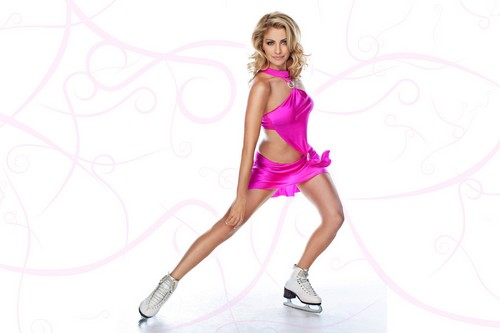 This Canadian-American ice dancer hold the 5th place in the list 10 Hottest Female Athletes of America.
Though this ice queen was born in Ontario, she successfully petitioned to become a U.S. citizen prior to the 2006 Winter Olympics. She later competed for the U.S. and won a silver medal.
Tanith Belbin began skating when she was almost three and started ice dancing at about eight or nine. She competed both as a pair skater and ice dancer in Canada before deciding to concentrate completely on ice dancing. She is the 2006 Olympic silver medalist, four-time World medalist, three-time Four Continents champion (2004–2006), and five-time U.S. champion (2004–2008).
4. Natalie Gulbis | Golf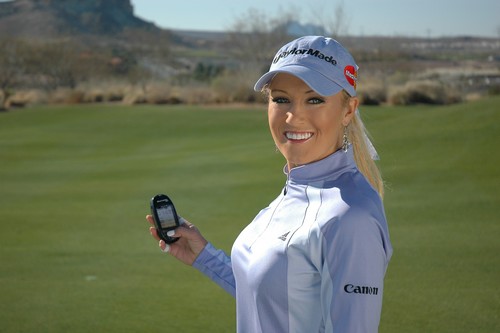 At No. 4 on the list "10 Hottest Female Athletes of America" is Natalie Gulbis. She is a professional golfer of Latvian descent who plays on the U.S.-based LPGA Tour. Most guys watch golf to catch a glimpse of Natalie Gulbis on tour.
Gulbis has started finding interest in the game at the early age of four. By the time she reached age seven, she had won her first tournament. She played in her first LPGA Tour event in 1997 as an amateur at the age of 14. Her first professional win came at the July 2007 Evian Masters in France, where she defeated Jeong Jang in a playoff. She has played on three victorious U.S. Solheim Cup teams – 2005, 2007, and 2009.
3. Kelly Kelly | Wrestling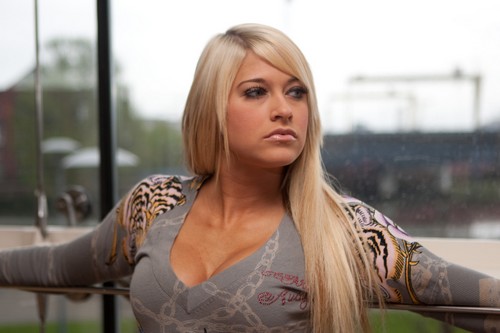 An American model, professional wrestler, and professional wrestling valet, Kelly Kelly is at No. 3 in the list 10 Hottest Female Athletes of America.
She is best known for her time with WWE. Also, she has a background in gymnastics and cheerleading. She studied broadcast journalism, hoping to become a television anchor, and worked as a model for Venus Swimwear and Hawaiian Tropic. In 2006, Blank was signed to a contract by WWE and sent to Ohio Valley Wrestling, a WWE developmental territory. She debuted on the ECW brand in June 2006 as 'Kelly Kelly', with the character of an exhibitionist and performing a striptease.
2. Alex Morgan | Soccer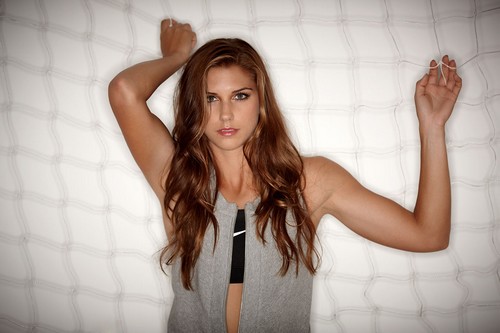 Glamorous sportswoman, social media phenom, marketing icon-she is all this and more, proof that the female athlete's ability to inspire and excite stretches far beyond the field.
An American soccer player and Olympic gold medalist – Alex Morgan comes second in the list of 10 Hottest Female Athletes of America. She was the youngest member of the U.S. women's national team during the 2011 FIFA Women's World Cup, and won a gold medal with the U.S. Olympic women's soccer team in 2012.
An Olympic, WPS and NWSL champion, a US Soccer Female Athlete of the Year and a member of the USWNT's All-Time Best XI squad, she is a proven winner at an age when few can say the same. Check this list; 10 Most Beautiful Women in Soccer.
1. Lindsey Vonn | Alpine skiing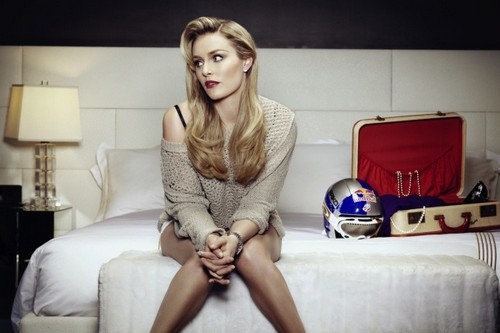 An American World Cup alpine ski racer on the United States Ski Team, Vonn is at No.1 on the list of 10 Hottest Female Athletes of America. She has won four World Cup championships. One of two female skiers to do so, along with Annemarie Moser-Pröll—with three consecutive titles in 2008, 2009 and 2010, plus another in 2012.
She is one of the most successful American ski racer in history. Also, she received the Laureus World Sports Awards Sportswoman of the Year for 2010. She was also honored again as the USOC's sportswoman of the year for 2010. Vonn included in many lists of most beautiful women in sports.
1. Ronda Rousey | MMA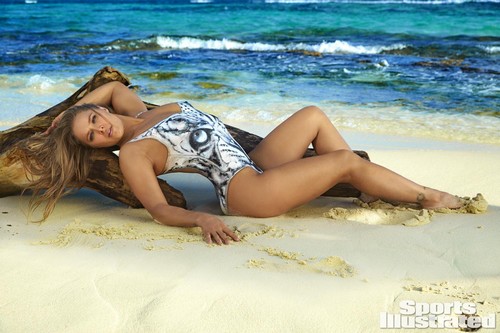 @RondaRousey
Birthplace: California, United States of America
Profession: Mixed Martial Artist, Actor
Credits: Entourage, Sports Illustrated Swimsuit 2016 Revealed, The Expendables 3, EA Sports UFC.