While most women desire to have a luxurious life in the comfort of their home, there are some who take it upon themselves to live their lives in the fast lane. However not all of us are lucky to embrace a life in the circuit. And from among the chosen few who get the opportunity to do it, we present to you "The Top 10 Hottest Women in Racing" Female Racers of Formula One. While perfectly suitable to become a supermodel, some of these choose not to and take us to a whole new world with their skills.
10. Milka Duno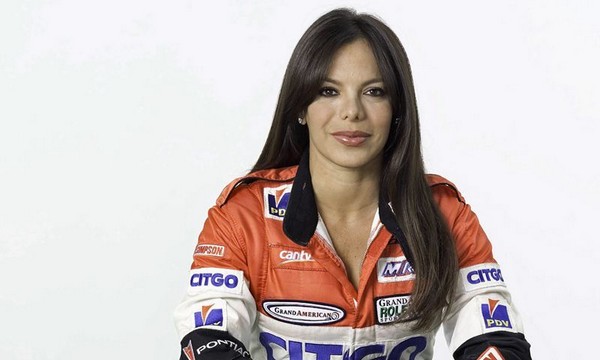 With a warm smile and a fun loving personality, Milka Duno is definitely one of the smartest women on the racing circuits with four master's degrees. This Venezuelan beauty is the most experienced women in the racing field with a record for the highest finish for a female driver in the "24 hours of Daytona". She competes in various racing series such as IndyCar series, ARCA Racing series, NASCAR Nationwide series etc.
9. Cyndie Allemann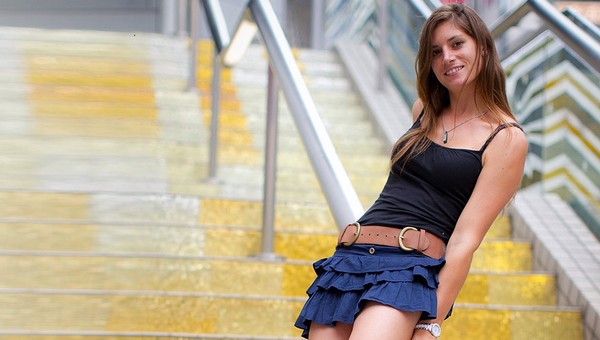 The daughter of the former Swiss karting champion Kurt Allemann and the sister of racing driver Ken Allemann, this Swiss beauty in 2012 was the first female driver to ever compete in the Super GT series. Following in the footsteps of her dad, she started her career in karting and then moved to racing in 2004 when she finished 6th in the Renault Speed Trophy F2000. She has then also participated in Formula 3 Cup, Firestone Ondy Lights and many more.
8. Danica Patrick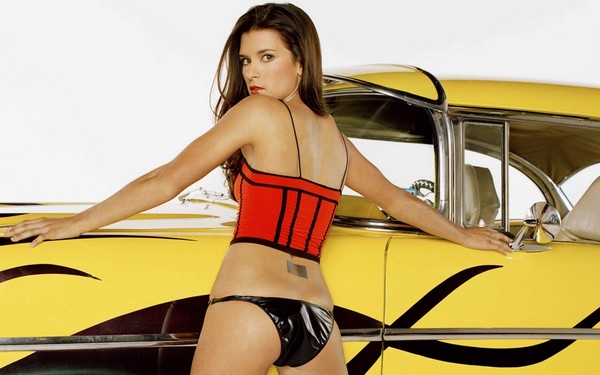 Certainly one of the most successful female in the history of American Open wheel racing, and one of the top hottest women in Racing. Danica is a professional stock car racing driver, a model and an advertising spokeswoman. Her win in the 2008 Indy Japan 300 is the only female win in the IndyCar Racing Series. In 2013, Danica became the first female driver to win the NASCAR Sprint Cup Series Pole.
7. Shannon McIntosh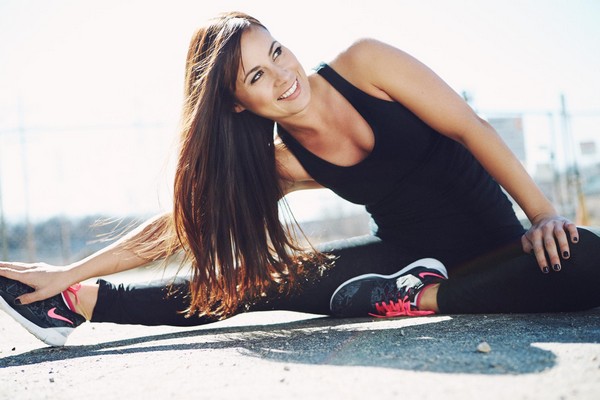 It seems hard to believe that this delicate beauty races cars on those dusty, tricky racing circuits. Shannon began her racing career in 2011 when she competed in Wayne Taylor Racing with Cape Motorsports. And she hasn't looked back ever since. She then became the only woman to compete in US F2000 National Championship in 2012 and the only American woman to participate in the Road to Indy series. My favorite amongst Hottest Women in Racing.
6. Courtney Force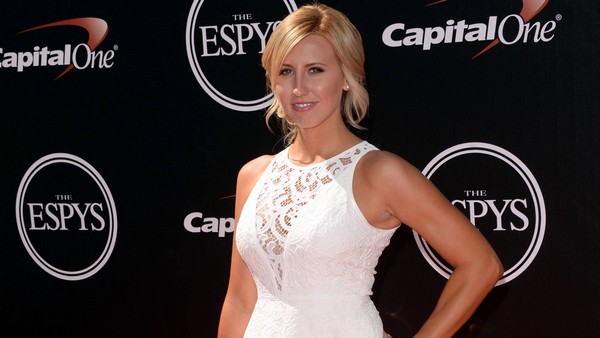 The younger sister of Ashley Force, Courtney is currently a Drag Racer competing in the NHRA, following in the footsteps of her dad and sister. She also competes in her father's racing team John Force Racing in her own Traxxas Chevy Chamaro SS Funny Car. Courtney presently holds the record for most Funny Car wins by a female driver in NHRA history.
5. Susie Wolff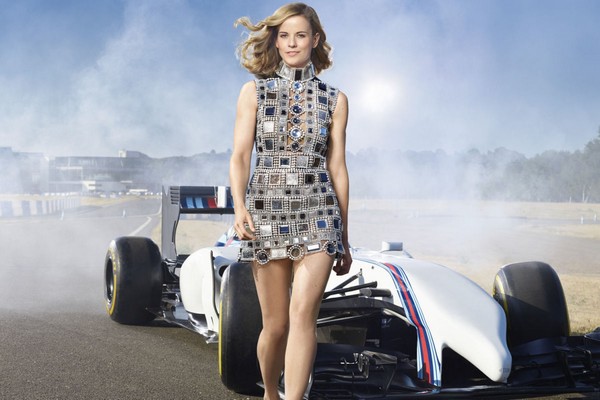 This Scottish beauty competes in various racing series such as the Formula Renault, Formula Three, DTM series etc. However retired now, Wolff has also been a development driver for the Williams Formula One team. She also became the first woman to compete in a Formula One Race weekend in 22 years at the British Grand Prix at Silverstone.
4. Ashley Force Hood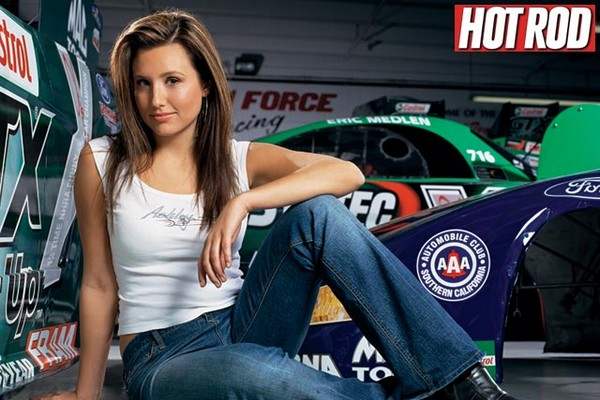 The daughter of the 16 time NHRA Top Fuel Funny Car National Champion John Force, Ashley was selected NHRA POWERade Drag Racing Series Rookie of the year. However a former racer, Ashley certainly was a talent. She secured her first win against her father defeating him in the last round of the NHRA professional-category win. With a lot of wins to her name, Ashley was the first woman to compete in a national series TF/FC final round.
3. Leilani Munter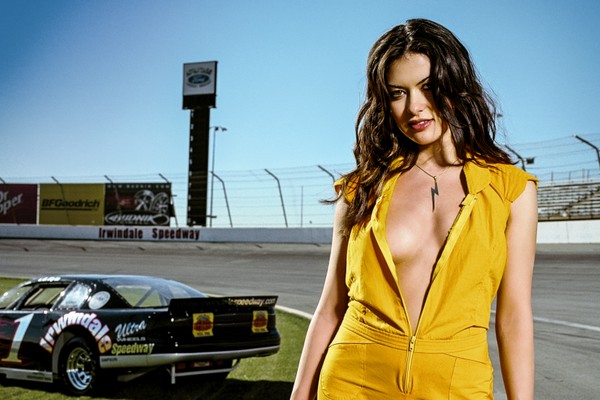 Along with her exceptional beauty to sway her fans, Leilani, an American race car driver, is also an environmental activist. Beauty with brains, we can say, as she has also earned herself a degree in Biology from the University of California. Being an environmental activist, she charges her personal Tesla Motors ModelS on the roof of her home with solar panels.
2. Maryeve Dufault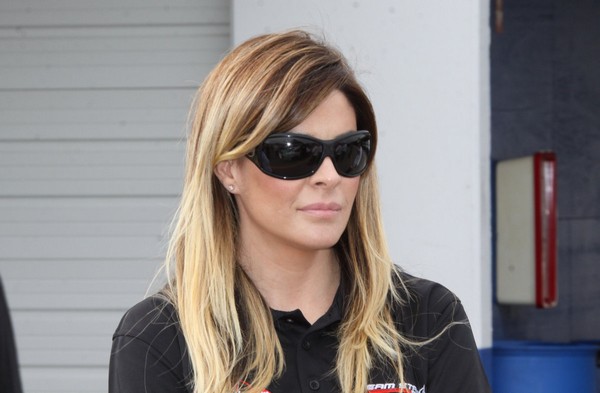 This Canadian Hottie finished 16th in the ARCA Racing Series in 2011. She's also a model and an advertising spokesperson. She has raced in many a series such as Skip Barber, Formula Renault, NASCAR Tire series etc. She was also titled Miss Hawaiian Tropic International in 2000, the first winner from Quebec. She once told in her interview that she uses her modeling jobs to pay for her racing bills.
1. Madalena Antas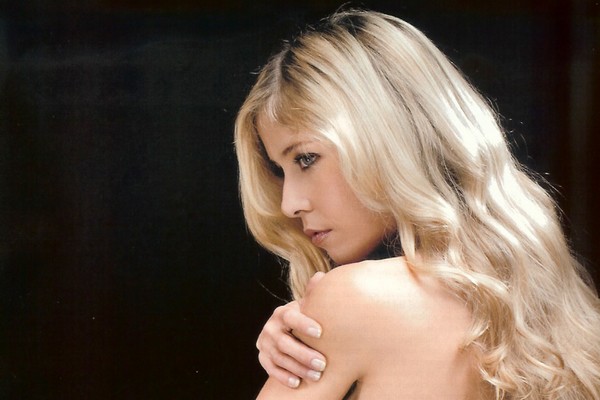 This Portugal beauty fares amazingly on the dusty racing circuits. Don't let her delicate face fool you, she's deadly on the circuits while she's drifting on the tricked-up pickups. And while she's not on the roads, this true adventurist also loves to paint and trek. You may have also seen her posing on the cover of men's magazines.
Top 10 Hottest Women in Racing
Madalena Antas
Maryeve Dufault
Leilani Munter
Ashley Force Hood
Susie Wolff
Courtney Force
Shannon McIntosh
Danica Patrick
Cyndie Allemann
Milka Duno