There is something sexy about women fighting in the MMA league one, there is no denying that what they wear looks incredibly hot and two, there is a thing about cat fights that looks visually appealing. Plus, from what we have observed, women are more emotionally involved in the sport than the men are so, do not be deceived by the cuteness factor of these females as messing up with them, could be your last mistake. Here, we have compiled a list of the sexiest female MMA fighters who are a part of the Mixed Martial Arts sport. The ladies listed here are fierce, dynamic and very dedicated to their sport.
Top 10 Sexiest Female MMA Fighters
Bec Hyatt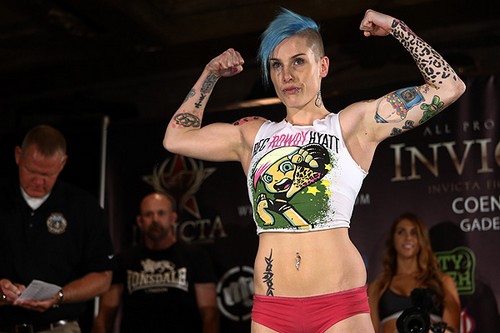 You cannot get past Bec without noticing her body tattoos, pixie cut hair and Pink shade front bangs. She speaks in a fluent Australian accent.
10. Veronica Rothenhausler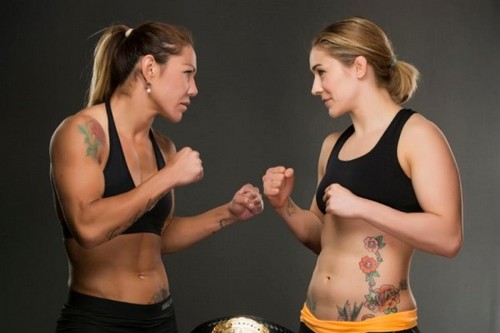 When she is competing in the octagon, the lady gives some kick-ass strikes to force her opponents into submission. She looks cute and sexy but if you mess with her, she would beat the daylights out of you. Veronica has beautiful hazel eyes and straight, shiny hair with a front fringe of bangs.
9. Laura Sanko

Laura Sanko fights for the atom-weight division in Mixed Martial Arts. She is a tough lady and has a beautiful personality with blonde hair. Back in the year 2013, she took a maternity break from the mixed martial arts. She is now, active in the sport and plays the sport quite dominantly. She has won many fights against her opponents.
8. Maegan Goodwin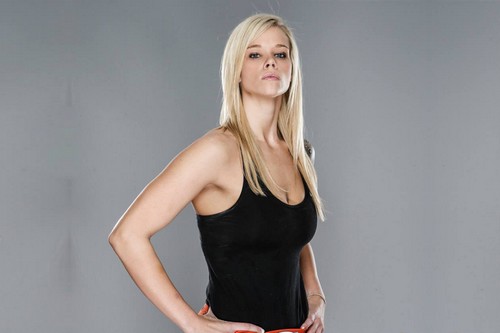 Maegan is a relatively young fighter in the mixed martial arts league. She belongs to the state of Oklahoma. She is counted in the league of submission fighters in her performances at the martial arts ands beats the hell out of her competitors. She has won two out of her three amateur fights, so far. She has a height of 5 feet 11 inches. She fights from the featherweight division. She still needs to sharpen her striking game to grow into a female MMA fighter to be reckoned.
7. Cassie Robb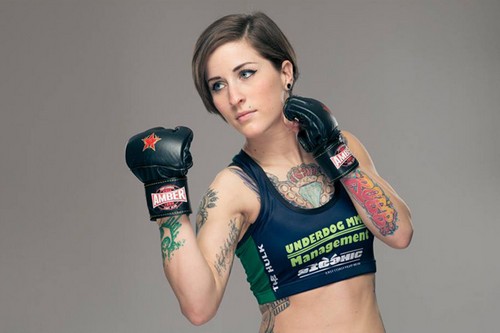 Cassie Robb is another mixed martial arts player who fights for the atom-weight division. She plays as a part of the same league, Invicta FC, as the top number player in our list, that is, Laura Sanko.
The first two things that you happen to notice about Cassie is her short cut, bob hair style and her body tattoos. Cassie puts her opponents at disadvantage both because of her fighting skills and her short hair as well because, obviously, there is not much hair that the opponent can grab.
6. Rachael Cummins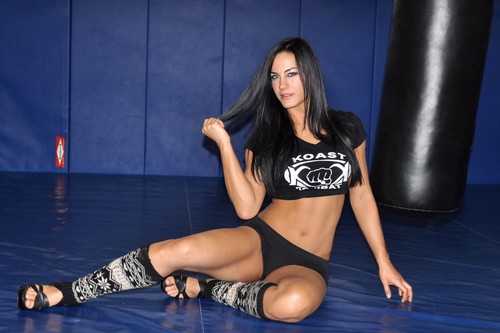 Rachael Cummins oozes oodles of confidence and sex appeal. She strikes with perfection and can be merciless at times. You should watch her playing the sport for sure. She is thorough with her mixed martial arts training and practice. Her dark hair, dark eyes and mostly dark clothing is very exotic. She make it at number 6 in our list of sexiest female MMA fighters of all time.
5. Felice Herring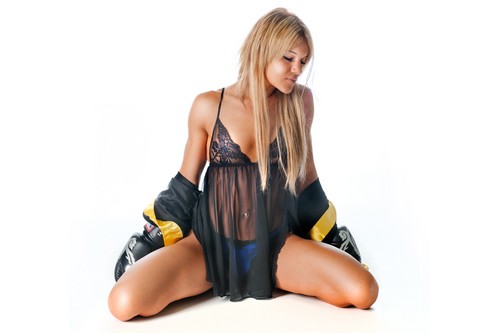 Felice Herring has got more than just excellent fighting skills in mixed martial arts. She has long, silky blonde hair with a streak or two or vibrant colours like purple and hot Pink. Her glasses look really fabulous, when she is not competing. Also, she has a really fit body that is toned yet feminine. She hold the fifth place in our list of sexiest female MMA fighters of all time.
4. Rachel Wray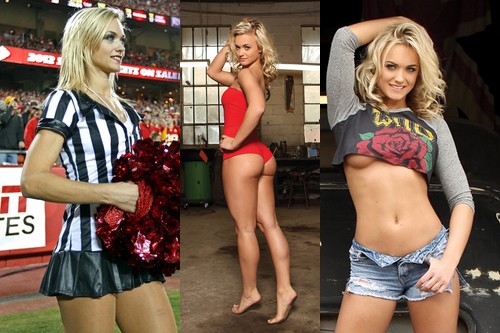 Rachel Wray is a fierce competitor and she fights with a lot of courage and vigour. The former NFL-cheerleader-turned-mixed-martial-artist is at number 4 in our list of sexiest female MMA fighters of all time.
3. Jordan McDonald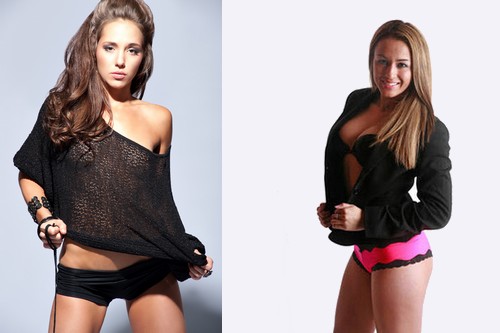 Jordan is a part of mixed martial arts fighting league and also does modelling. Probably, that is why she stays away from the sport for long patches of time so that she does not get physically injured. May be, she is also worried for her beauty getting spoiled. None the less, she is sexy and there is no denying that she's one of the sexiest female MMA fighters.
2. Miesha Tate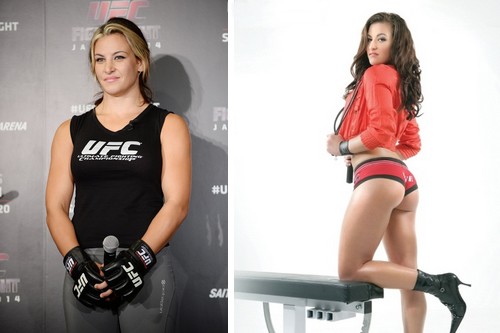 Miesha Tate is more fondly known by the nickname, "Cupcake". She is ferocious and beats her competitors to submission. Bryan Caraway, is her partner, currently, who is also a part of MMA in the UFC league. Her light Brown hair and grey eyes make her look very sultry. She is known for not giving up easily, she would rather suffer physical damages than getting defeated easily. She puts up a good fight against her competitors. She is also very daring and called up "cyborg", who happens to be one of the most feared female MMA fighters to fight against her.
1. Ronda Rousey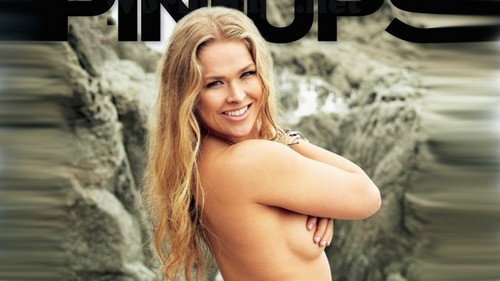 One of the most beautiful women's in Mixed martial arts today, The Rowdy Ronda Rousey is the most dominating star in UFC and the most dominating female athlete in the world right now. The face of women's MMA clocks in at #1 in our list of top 10 sexiest female MMA fighters. She also top the sexiest women in sports 2016's list.
So, readers this was our compilation of ten of the hottest and sexiest female MMA fighters of the contemporary times. Most of the audience of these MMA fights are males between the age span of 18 to 35 and they really enjoy the fights between these sexiest female MMA fighters because it is rare to see feminine bodies so engaged in any form of fierce and merciless, hardcore sport like Mixed martial arts.