Football has been mysterious, cruel typically, typically exciting. Through the years, once soccer has been started professionally, there had been nice stories and surprise. We've created a countdown of these stories. Let's go through the most exciting stories in the football world.
Most Exciting Stories in the Football World
1. Leicester City: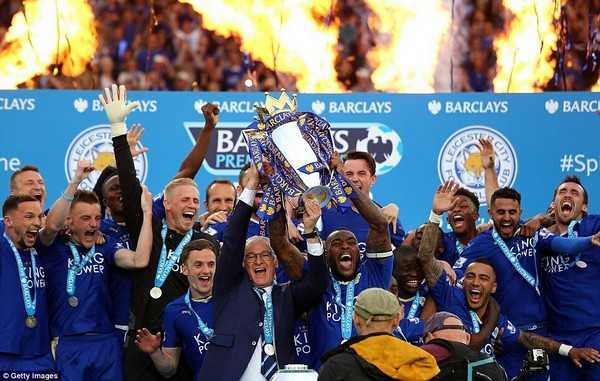 Crazy year for the Barclay's Premier League. Unexpectedly, a team, named Leicester City, who has just been promoted from Championship to Premier League and from the very brink of elimination, went on to win the Premier League. A lot of stars have risen such as Jamie Vardy, Riyad Mehrez, Kante etc and the most important to their success is their manager Claudio Ranieri. Leicester City win has delighted all the football fans around the world because it was all hard work and a desire to win. That's all that won them the title. This is the greatest ever story in football history.
2. Leo Messi: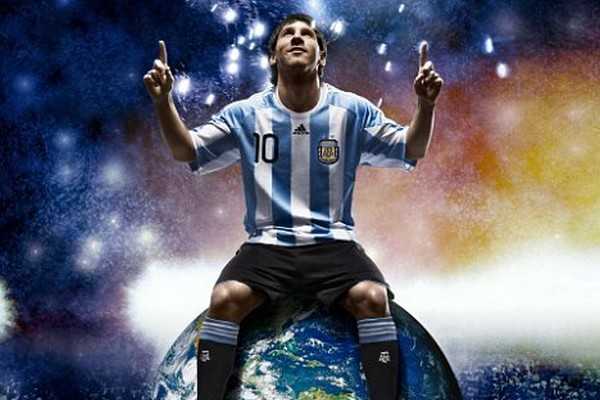 A boy came to life on 24th of June 1987 in the city of Argentina, Rosario. Messi was directed towards football by his grandmother. A local kids football team was a deficit of one player so they borrowed Messi. Messi began to play and after observing a bit, he began dribbling and surprising people. Everyone knew he had something different. He began to play with some local teams until he found out that he is growth hormone deficient. He was taken to Barcelona where he gave audition and was offered the contract on a Napkin by Barcelona's Sporting director Carles Rexach. After that, Messi began to advance to the first and took the football world by storm. Now he has 5 Ballon d'Ors, have the biggest collection of individual and team trophies combined, and have the most number of records in football to his name.
3. Liverpool Champions League in 2005: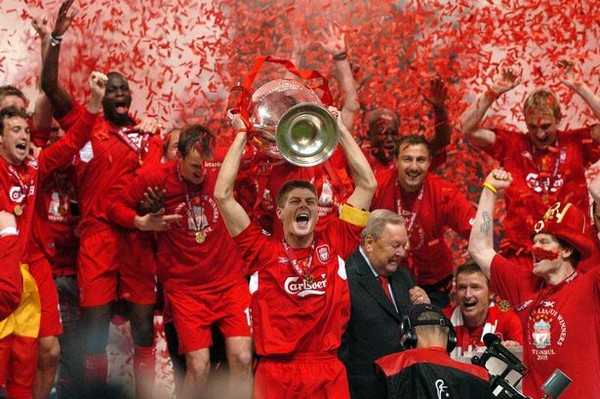 25th May 2005 was the day when one of the greatest story was created. Liverpool and AC Milan progressed to Champions League final in 2005 and played the game in Ataturk Stadium in Istanbul, Turkey. The game was the biggest comebacks ever in the history of football. AC Milan, clear favorites, lined up as 4-4-2 diamond. Milan scored the first goal in the first minute. Skipper Maldini rose to the occasion and converted Pirlo's free-kick into a goal. Before the second half ended up, Liverpool were 3 goals down. Two goals were scored Milan striker Hernan Crespo, one with an out of the world assist by Brazilian superstar Kaka. It wouldn't be wrong to say that the game was over and the winner was decided, but in Liverpool's case, it was too early to say that. But as the second half started, Liverpool equalized with goals coming from Steven Gerrard, Smicer, and Xabi Alonso. The game entered in extra time and couldn't decide the winner. In the end, Liverpool won the game by winning 3-2 in the penalty shootout. How extraordinary and exciting this beautiful game is.
4. Real Madrid's La Decima: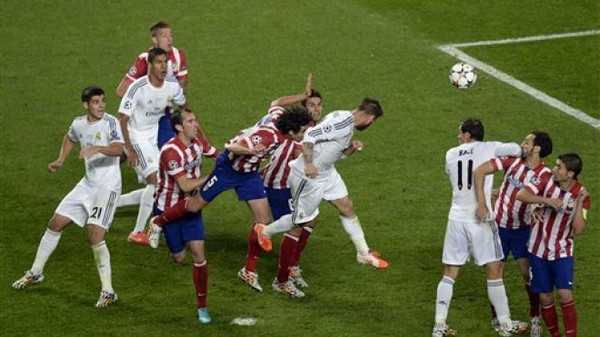 Real Madrid could be regarded as one of the greatest ever clubs in Europe. Their amount of European trophies supports this fact. Although from the past decade, their bitter rivals Barcelona have come out on top. Real won it's 9th UEFA Champions League title in 2002.Since then, the Spanish giants struggled on both domestic and European level. In the season 2013/14, the club replaced Jose Mourinho with Carlo Ancelotti as their head coach. Madrid won the semi-final against Bayern Munich and advanced to final where they faced their rivals, Atletico Madrid. Diego Godin's early header gave Atletico the lead after which they defended hard and stopped the ball getting in the net until 93rd minute when Sergio Ramos converted Luka Modric's corner into goal. The game was sent to extra time and the tired defense of Atletico couldn't stop the opposition. The game ended up with a scoreline 4-1 in favor of Real as Bale, Marcelo and Ronaldo also scored after. A tragic win for Real and a truly deserved 10th Champions League title.
5. Cristiano Ronaldo: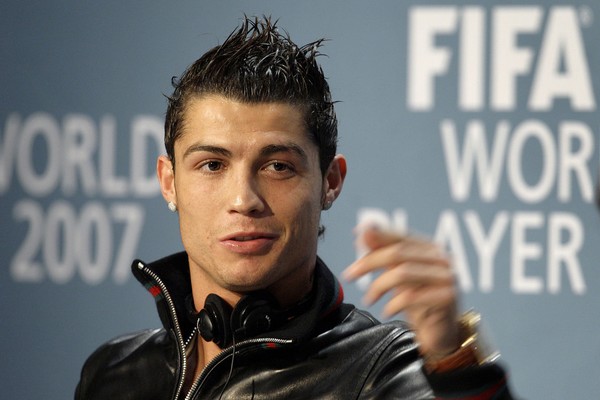 The extraordinary 3 times Ballon d'Or winner, Cristiano Ronaldo is a Portugal international and was born in a poor neighborhood of Funchal. His mother Maria was a cook and his father was a gardener and the family was very poor. He had to work in his childhood to support his family. His mother stated that she almost aborted Cristiano. He was expelled from his school as he misbehaved with the teacher who insulted this young man. But his mother forced him to focus on football. Eventually, he was signed by Sporting and then Manchester United was forced by their players to sign him. After he was signed, Sir Alex built his dream team with legends like Scholes, Gigs, Rooney etc. And the rest is history.