As time passes we see new players emerging incredibly. Despite our strong attachment to senior players, they take our interest and make us believe that they are destined to be enormous stars. These new-comers are of immense consideration for huge clubs and are most demanded every team. So here comes a list of ten best young footballers for you.
1. Neymar Jr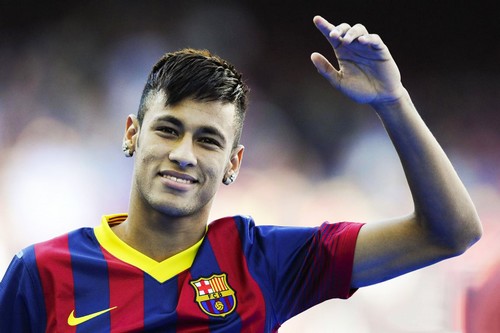 So who doesn't know about Neymar Jr? Probably no one would. At present, playing for FC Barcelona club Neymar is 24 years old, is considered to be the most talented youngster in football. He is the part of the well-known triad MSN namely the pact of Messi, Suarez, and Neymar. Very quickly Neymar has written his name in one of the best dribblers in the world, so there are huge expectations from him in the future as well. He plays at no 11 for this club. If you see him playing you will surely be his fan anytime.
2. Paulo Dybala

From the Club, Juventus Paulo has been playing marvelously and has a marked place in his team. He is 22 years old, plays at no. 21 as the forward for Argentine. He has convinced the people with his distinguishing performance and is considered to be a distinctive talent in the future of football. He is a goal-making spree for his team, using mostly his left leg as confusion for the keeper. He is quick, swift and creative and is well-known for his dribbles.
3. Isco Alarcon

Isco is a Spanish qualified footballer. Currently playing for the renowned club Real Madrid, the 24 years old, Isco Alarcon has made his due place in the team. He plays at number 23 as an attacking midfielder. He is a frequent goal striker and a lot of times celebrated his triumph with great players like Christiano Ronaldo. He took home a Golden Boy award in 2012. Currently, he is one of the most wanted young talents.
4. Paul Pogba

Playing for club Juventus and is the age 23 Pogba is a French professional footballer in the attacking side of his team. He has good mobile, long legs which give him the advantage of striking goals. He often uses his both powerful feet from far away the poles to strike an astonishing goal. He plays at no. 10 for his team and is one of the most demanded players.
5. Lucas Moura

Lucas is a Brazillian footballer and has been playing in the club PSG. He is now at the age of 24 and is renowned for his skills of penalties. He has made his place in the list of best young dribblers. Playing at no. 7 as an attacker he seems like he has the best dogging skills in his team. He received the Best young players award in 2011 in Campenoto Paulista and was also a part of the brazil Olympic football team which went in 2012.
6. Douglas Costa

Playing for the German club Bayern Munich Douglas is a Brazilian young footballer of age 26. Initializing his career with Shakhtar Donetsk he won enormous trophies and then joined Bayern for €30 million. He earned the FIFA U-20 World Cup: Runner-up 2009 and south American youth championship under Brazil.
7. James Rodriguez

Currently Playing for Real Madrid club at number 10 James is in his twenties. He has a great athletic body and has made a number of body twisting air goals. He is a great attacker for his team and is renowned for hitting in the bulls eye. Hits with both strong legs James has made his worth in his club. He mostly uses his left leg to strike as an unusual practice for the goalkeeper to handle. He has received a list of goals including Best Goal Of The Tournament vs. Uruguay and LFP Best midfielder 2014.
8. Philippe Coutinho

Laying at no. 10 for the great club of Liverpool, Coutinho has been playing outstanding in recent years and is renowned for hitting the ideal target from far away the pole. He has unique dodging skills and has made very few misses in his career. He has a god gifted talent of hitting the ball in the most precise positions which make him a shining star in his team. He is the PFA Fans' Player of the Month Feb 2015.
9. Raheem Sterling

In his twenties, Sterling plays at no. 7 for M.C.F.C. club. He has a great mind and confuses the opponent team a lot. He mostly seems near poles as he is capable of breaking defenses of one of the greatest goalkeepers. So he is also a frequent goal striker for his teammates. Also, he gives most easy made assists for his mates. He never rushes for his own goals rather prefer to play for the team. He earned the Golden Boy Award 2014.
10. Kevin De Bruyne

Bruyne is a Belgian qualified footballer.He plays at no.7 in his team and is the immense player of M.C.F.C club. He is prominent in his team for his great ability to make the most extraordinary goals. He has a great spirit of not losing hope as he strikes back after the goal of opponents. He can be a good lucky charm for the team in times of need. In 2015 he got the award of 'Footballer of the Year' in Germany.
10 Most Wanted Young Footballers
Neymar Jr
Paulo Dybala
Isco Alarcon
Paul Pogba
Lucas Moura
Douglas Costa
James Rodriguez
Philippe Coutinho
Raheem Sterling
Kevin De Bruyne