The journey of football has been an exciting one throughout the years, and plenty of good players has been witnessed to take part in the beautiful history of the game. There had been some combinations of players that, when played together, create something special. Football is full of such extraordinary duos but let us not go too far and pick out top 10 duos in the recent times. Let's see top 10 duos in football world.
10. Nemanja Vidic and Rio Ferdinand: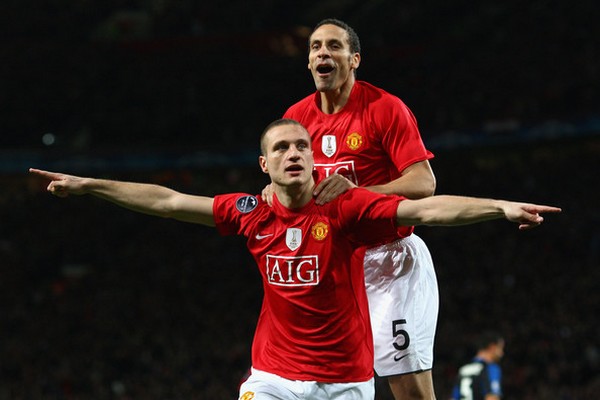 The Serbian footballer Nemanja Vidic and the English man Rio Ferdinand were the 2 center backs part of Sir Alex's best Manchester United team which he formed between 2007 to 2011. This team secured 3 league titles during these years. The team advanced to 3 Champions League final during this era but could only win 1 of them due to mighty Barcelona. These have been rock solid at the back for the red devils. Vidic had the vision to intercept and ability to make aerial tackles. Rio used his passing ability to get the ball forward. Both the centre-backs had been one of the best of their times.
9. Carles Puyol and Gerrard Pique: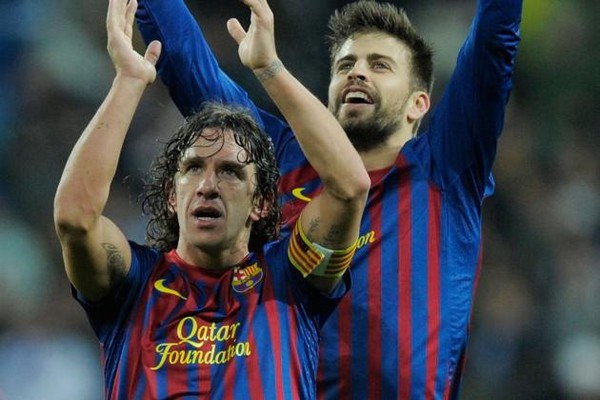 Barcelona's defending duo Carles Puyol and Gerrard Pique possessed plenty of similarities. Puyol and Pique both belong to Catalonia and belong to club's La Masia academy. The only difference in both of their careers was that Puyol never left Barcelona, but Pique had a 4-year spell at Manchester United and a 1-year loan spell at Zaragoza. Gerard Pique is a legend of Barcelona but Puyol is a football legend. He is one of the greatest centre-backs in the history of football. Puyol had the vision to tackle and intercept. Pique had the same qualities but he had one more quality to distribute the ball. He had a great passing vision. This duo has saved the day for Barcelona and Spain's national team several times.
8. Fernando Torres and Steven Gerrard: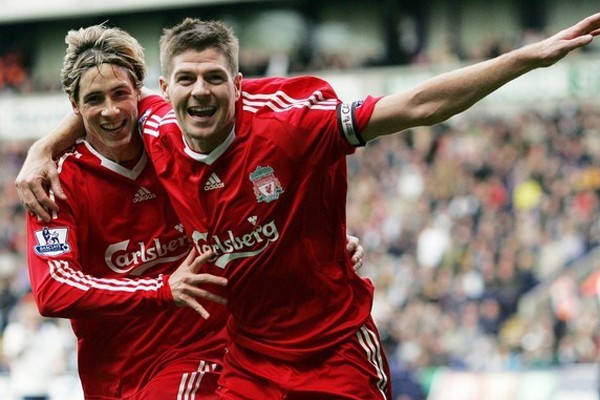 Fernando Torres signed for Liverpool at the absolute peak of his powers. The club legend Steven Gerrard and the newly signed striker formed a partnership and began to link up very well. When both used to be in action, 5-6 players were needed only to mark the two. Gerrard used to create such chances for Torres that were hard to miss. Top 10 duos in football world.
See Also: Top 10 Deadliest Football Trios.
7. Alessandro Nesta and Fabio Cannavaro: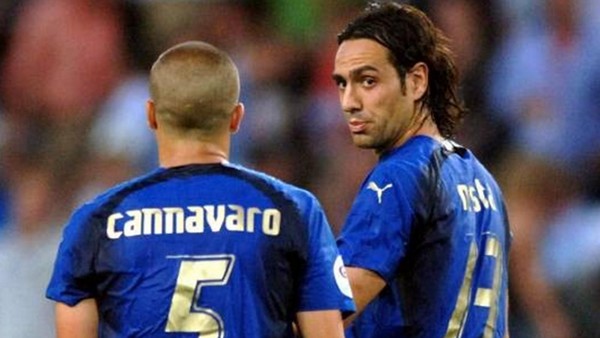 Alessandro Nesta and Fabio Cannavaro can forever stay the 2 best players of Italian defence. this is the most effective Italian defensive pair till date and will continually retain a special place in the hearts of Italian fans. whereas we all recognize Nesta was one among the best defenders of AC Milan and Italy also, however, his partnership with Cannavaro extremely anchored the defence. Whenever there was any player attempting to create a threat to the Italian post, Cannavaro and Nesta were always there to stop the attack.
6. Xabi Alonso & Sami Khedira: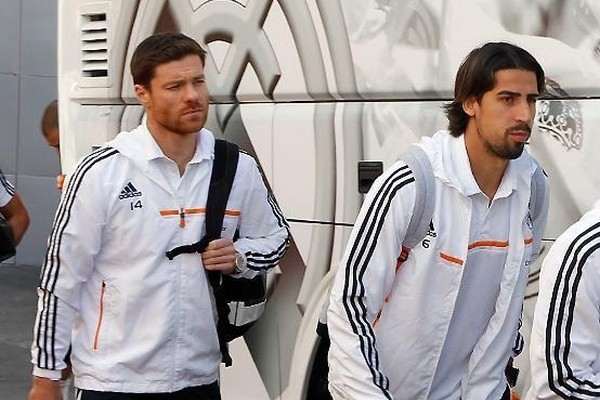 Xabi Alonso and Sami Khedira played together at Real Madrid as a defensive midfield duo. Back in Mourinho's time, Khedira had the ability to disposes the opposition and Alonso had the vision to control the midfield and to create chances. One of the top 10 duos in football world.
5. Xavi and Iniesta: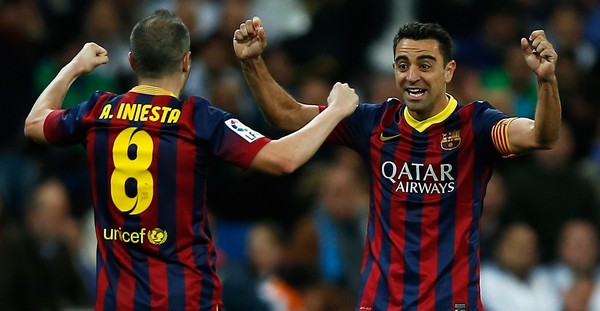 Xavi and Iniesta usually called together as Xaviesta. The 2 Spaniard played together in Barcelona and Spain, and both belonged to the club's La Masia academy. Xavi and Iniesta were 2 important pillars of Pep Guardiola's Barcelona and were the masters of tiki-taka system. The duo has an exceptional chemistry. Xavi had an incredible passing accuracy and Iniesta had to dribble and passing vision and was quick. Together they were unstoppable. Both of them has achieved a lot together, including a world cup and 4 champions league trophies.
4. Thierry Henry & Dennis Bergkamp: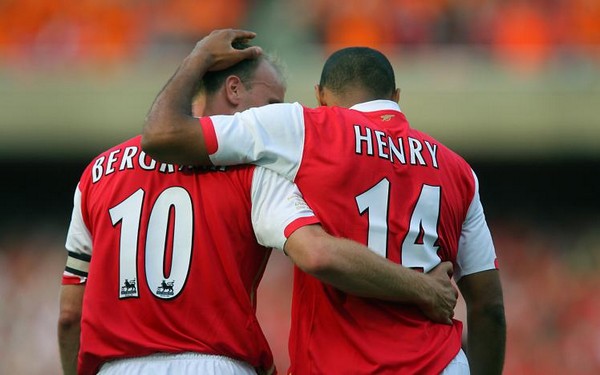 The Arsenal legends have been in the 4th position of our countdown. The duo used to possess the ball most of the time. Opposition teams used to fear from the duo. The fourth amongst top 10 duos in football world.
3. Wayne Rooney and Cristiano Ronaldo: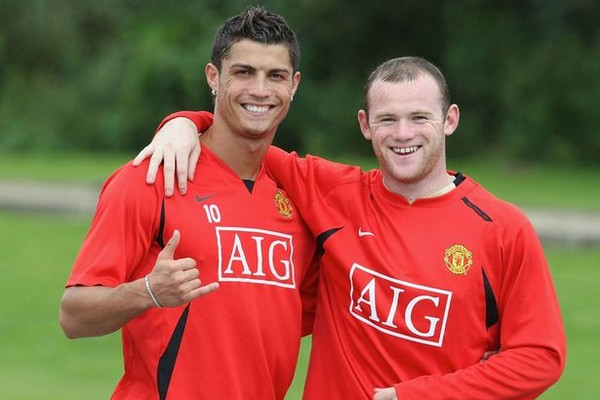 The 2nd duo of Sir Alex's Manchester United from 2007 to 2010, the Portuguese Cristiano Ronaldo and England's number 10 Wayne Rooney had been the greatest duo of Premier League. These were the driving force of Manchester United's attack. In 2010, Cristiano signed for Real Madrid and duo broke. Although Wayne Rooney is still at Manchester United still wearing the number 10 jersey.
2. Rivaldo and Ronaldo: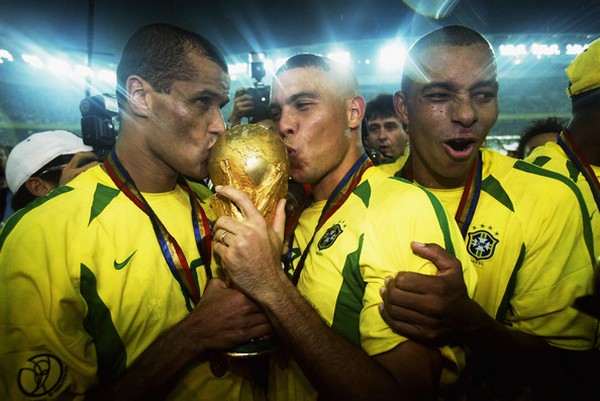 The two master players of Brazil had led the state to win the world Cup in 2002 and were a formidable offensive force when the couple played along. Rivaldo, as we all recognize, was an excellent playmaker and created probabilities out of nowhere, and even in extreme points. Ronaldo, on the opposite hand, was a clinical finisher, and therefore the combination of those 2 was too hot to handle for other nations. Rivaldo scored vital goals as well, against England and Belgium that set-aside Brazil a place for the finals.
1. Lionel Messi and Xavi: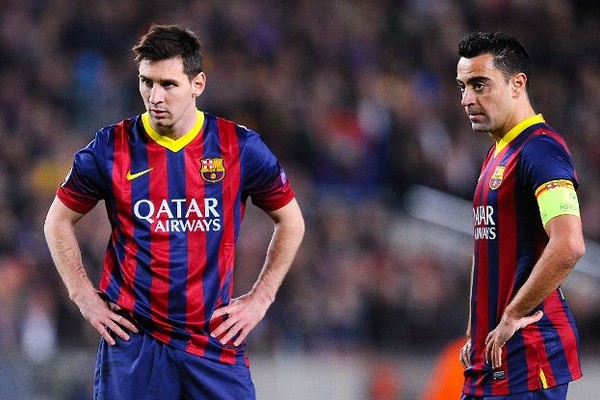 This is indeed one of the most dangerous attacking duos of all times. Xavi had the vision to create chances, and Lionel Messi was the deadly finisher. The edge that this duo had on others is that the striker also had a great vision to create chances for the other. Both were set-piece specialists and used to take corners and free-kicks for Barcelona. They used to link up very well.
Top 10 Duos In Football World
Lionel Messi and Xavi
Rivaldo and Ronaldo
Wayne Rooney and Cristiano Ronaldo
Thierry Henry & Denis Bergkamp
Xavi and Iniesta
Xabi Alonso & Sami Khedira
Alessandro Nesta and Fabio Cannavaro
Fernando Torres and Steven Gerrard
Carles Puyol and Gerrard Pique
Nemanja Vidic and Rio Ferdinand