The following years have been an extraordinary for football. Many unexpected and unusual things have taken place. Football has been the hot thing for the recent years. From the fairytale of Leicester City to the unexpected treble Fc Barcelona won during the 14/15 season, the world has seen it all in football during the preceding time.
It's safe to say that the forwards are a very important component of the squad. They are always the key to a team's success. Forwards carry a lot of responsibility since they not only have to beat the keeper but also dodge and dribble past the defenders. There are some qualities forwards require, and besides, they are also the ones that have to face the most criticism when the team doesn't perform well. Here are the top ten most dangerous football forwards currently playing.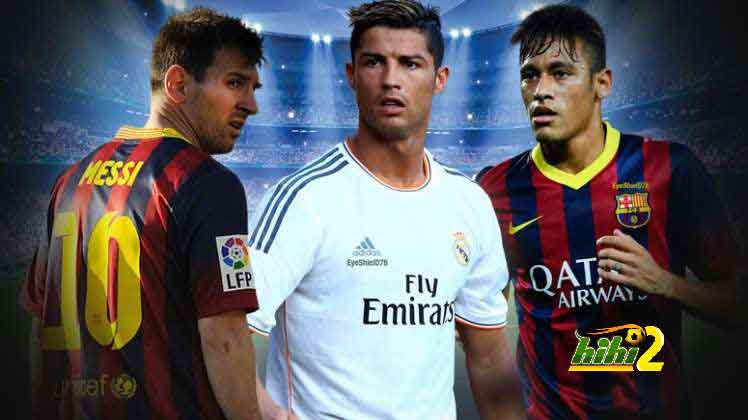 Top Ten Most Competent Forwards Gracing The Football Field In 2017.
Lionel Messi
Name someone better to start the list with. Lionel Messi plays for Barcelona and is the captain of his national team, Argentina. This 5''7 human being might not be much of height and strength, but he always leaves his rivals on their knees. This little man has led his team to victory numerous times. Lionel Messi is known for scoring impossible goals and humiliating his opponents. Messi always contributes to the team and does not play attention to discrete opulence. It doesn't matter at which position you play; Lionel Messi will find you and nutmeg you.
Cristiano Ronaldo
Cristiano Ronaldo Dos Santos Aveiro plays for Real Madrid and Portugal. He has been the main component and player for his national team. Cristiano Ronaldo has had one of his best years in football. He leads his team to the finals in Euros and also won Real Madrid the Uefa Champions League.
Having Ronaldo in your team might be one of the best things ever and why shouldn't it be? He always contributes to the team. Ronaldo always shames his opposition and is currently the most expensive footballer. He has broken numerous records and is considered Real Madrid's best. He is known or his outstanding heading, pace, and skills.
Neymar Jr
Neymar Jr is said to be Ronaldinho's successor. He is one of the main players of Fc Barcelona and is one of the player of the most famous and successful trio in the world, MSN. Neymar Jr is very young but he has proven his worth. Neymar is wanted by many big teams, but he stays loyal to Barcelona.
Neymar has outstanding skills. He always entertains the audience. Neymar produces jaw-dropping runs and skills. He also plays a big role in his national team Brazil and leads them to victory in Rio Olympics. He is a bright talent, and it is expected that he will win loads in the future.
Luis Suarez
Currently rated as the greatest forward in football, Luis Suarez has won the hearts of many around the globe with his match winning performances. Suarez plays as a striker in Barcelona and Uruguay. He has won the match for Barcelona and Uruguay numerous times.
Luis Suarez proved his worth in La Liga as well as in the Premier League with Liverpool. He is the soul of his national team, and he is always hungry for goals. Luis Suarez also won the Golden booth this previous year. He answered his critics and haters wrong. The preceding years have been very special for Suarez since he won a lot with Barcelona.
Robert Lewandowski
Bayern Munich was losing 1-0 to Wolfsburg at half time, and the Bundesliga title race was on until after half time Robert Lewandowski was substituted in to replace Juan Bernat. After coming on, Lewandowski changed the whole result of the match in under nine minutes when he went on to score five goals in the time interval of only 9 minutes.
This Veteran Polish striker is such a dead-eye in front of a goal. He is blessed with a strong physique and acquires extraordinary heading ability. Lewandowski attacks the opponent goals as soon as he hits the ground. His strong physical attributes and dead eye for the goal make him one of the most feared strikers in the football history.
Edinson Cavani
For years Cavani Lived under the shadow of Zlatan Ibrahimovic and was played out of his natural position. That was until last season when Ibrahimovic left for Manchester United and the beast Cavani was unleashed.
Cavani is known by many as Paris Saint Germain's sniper who is sure to bring goals. One of the top scorers in Europe's top 5 leagues the Uruguayan is surely in the form of his life and enjoying life at PSG having scored one goal in FC Barcelona's recent massacre at the hands of PSG in UCL. He also plays an important role in his national team Uruguay.
Antonie Griezmann
Griezmann is one of the hottest prospects in the football world currently. The french men led Atletico Madrid to UCL final and France national team to UEFA Euros Final but were unlucky at both events when he suffered defeat at the hands of Cristiano Ronaldo in both the finals.
However, that does not hide what Griezmann is made up of as he is one the strikers that are in demand of big clubs such as Manchester United, Fc Barcelona, and Chelsea Fc these all are ready to spend big cash for Griezmann.
Zlatan Ibrahimovic
Age is just a number for this man. He might have crossed thirty, but he never fails to surprise the world with unbelievable goals. Zlatan plays for Manchester United and Sweden. Although he retired from international football, he hasn't done less for his national team.
Zlatan always performs at his best for whichever team he has played. Ibrahimovic never disappoints. He scores unbelievable long shots. He is deadly on the ball and has done the impossible sometimes.
Gonzalo Higuain
Gonzalo Higuain has been criticized a lot by the press and fans all around the world for his disappointing performances with his national team Argentina, but he is also one of the dangerous forwards in the world.
Higuain plays for Juventus and has saved his team from defeats several times. Higuain has faultless finishing. He is good on the ball and handles it well. Higuain is a very great player, and he is quite underrated. Higuain also proved his worth with Napoli and Real Madrid. He also played very well for River Plate.
Gareth Bale
Bale started off his career as a fullback but soon he was shifted to Right wing, and after that, the welsh man was bought by Real Madrid for a huge sum. Bale then became part of the famous BBC attack at Real Madrid.
The Welsh man has blistering pace, and he destroyed opponents with his unbelievable ball control and skills, his finishing and free kicks are no less as his finishing is flawless as well. Bale undoubtedly is one of the most fearful attackers whenever he is on the pitch.
10 Most Dangerous Football Forwards
Lionel Messi
Cristiano Ronaldo
Neymar Jr
Luis Suarez
Robert Lewandowski
Edinson Cavani
Antonie Griezmann
Zlatan Ibrahimovic
Gonzalo Higuain
Gareth Bale