Although women playing football is considered medically hazardous by many experts, there are females from all around the world who are embracing the beautiful game disregarding the after effects. A Woman with significant footballing skills is the one every man wants in his life. Here the top 10 most beautiful women footballers around the world. One of your crushes maybe a part of this list.
10. Ali Krieger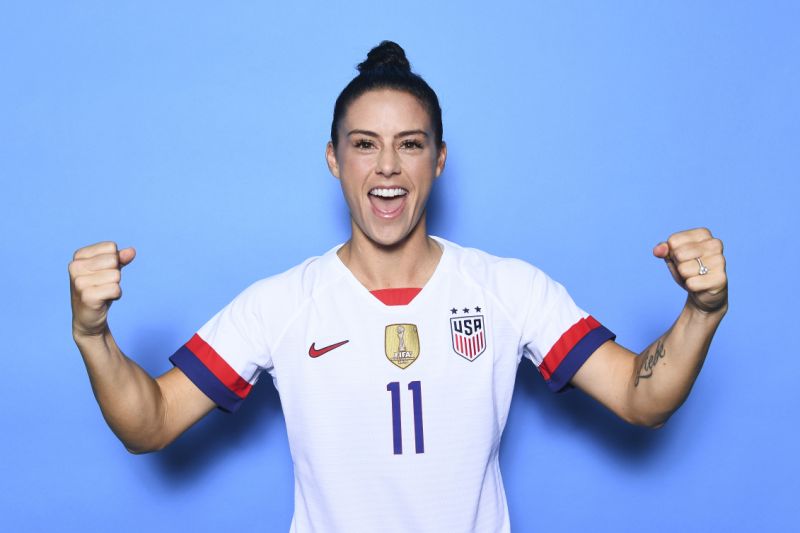 The 36 years old American football player Ali Krieger is the 10th most beautiful women footballer in the world according to our countdown. Krieger is an active football player who is currently the skipper of a National Women's soccer league's team Washington Spirit. She won 2015 women's world cup with the USA, and was a crucial player even at this age. She also holds a UEFA Women's Champions League which she won during her 5-year spell with the German side FFC Frankfurt.
09. Melanie Leupolz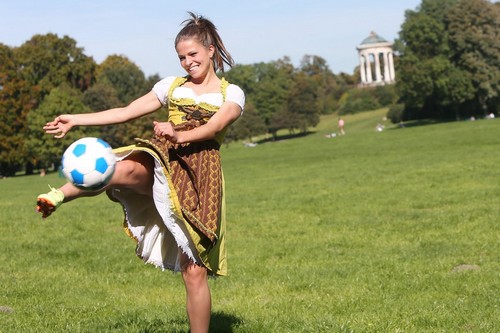 Melanie Leupolz is a German rising star showing lots of potentials. Melanie is 22 years old currently playing for FC Bayern Munich women's team. She featured in 2011 U17 European Championship as a captain and reached the semi-final, but lost in the penalty shootout. She is a part of the German National team since 2011 and won the gold medal at Rio Olympics. Even though she couldn't win the European championship, her decent looks have earned her the 9th position in our countdown.
08. Louisa Cadamuro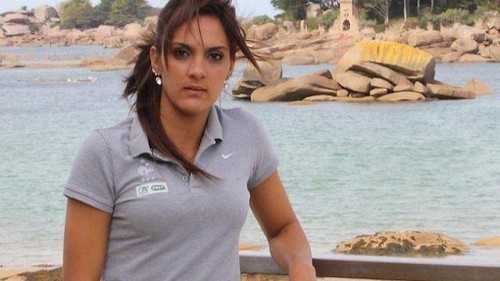 Louisa Cadamuro is a retired French international footballer. French people consider her to be the "female Zidane" due to her playmaking abilities, ball controlling skills and vision. Apart from football, just like Zidane, Louisa has Algerian ancestry, and so a complete female version of Zizou. Although she is known for her footballing talent, Louisa was nothing less than absolute beauty. The blend of Algerian and French looks gives her charming looks and earned her the 8th spot in our countdown.
07. Laure Boulleau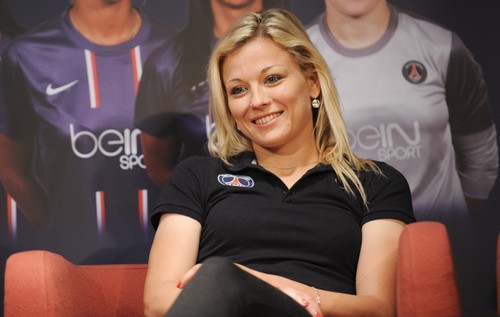 Another French woman in the list is Laure Pascale Claire Boulleau. Laure is a 29 years old active footballer who is enjoying her career at the women's team of Paris Saint Germaine. She plays as a defender for her club and country and has a Cope De France trophy on her name. Boulleau has been dazzling the pitch with her abilities and stunning blonde look since she started playing. She is in the 7th spot of the countdown.
06. Sydney Leroux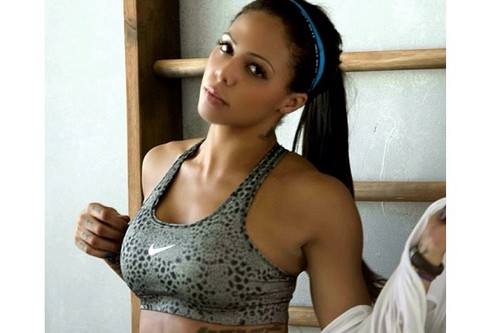 The Canadian-American Sydney Leroux is currently playing football in NWS League for Kansas City football club. Leroux is known for her attacking play and great game reading abilities. She has over 50 caps for her American national team and has won an Olympics gold medal. She is one of the most good looking women footballers in earth and 6th in our countdown.
05. Julia Simic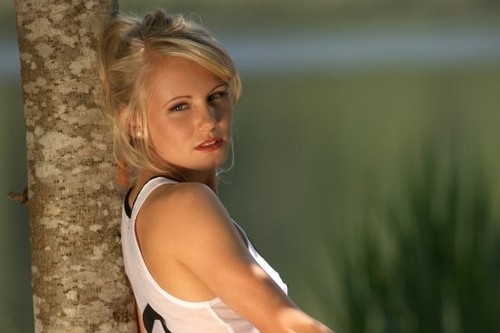 On the fifth spot in our list of most beautiful women footballers, is the German player Julia Simic. After struggling with different teams at the youth level, Julia settled at the Women's Bundesliga champion club VFL Wolfsburg. She was first included in the German national team in 2013 and is now crucial part. She has also posed for German soccer playboy. She's one of the most beautiful female athlete right now.
04. Hope Solo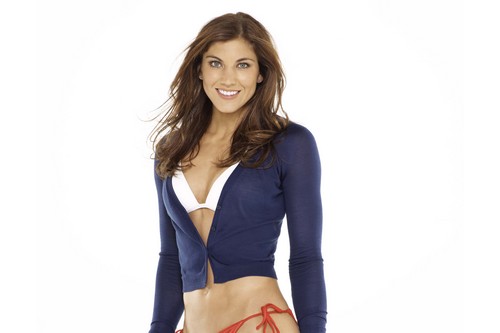 The American international Hope Solo is a professional soccer player having a contract with Seattle Reign Fc. She has more than 100 caps for her country and has played in 3 world cups and 3 Olympics. Hope Solo is 35 years old, but for her age is just a number. At this age, Solo is an in-form goalie and extremely adorable. She's one of the greatest women in football.
03. Christen Press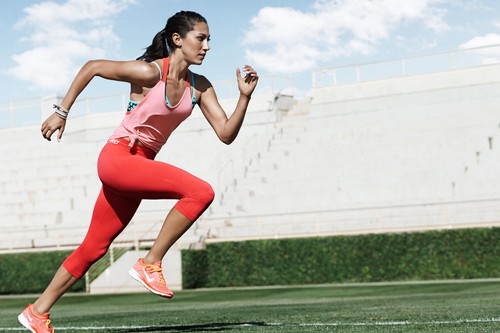 Yet another American soccer star takes the 3rd position in the list. Christen Press is 27 years old, USA born football player currently in a contract with Chicago football club. She is the first ever American player to receive a golden boot in Damallsvenskan when she played for Tyreso FF and ended the 2012-13 campaign with 23 league goals.
02. Anouk Hoogendijk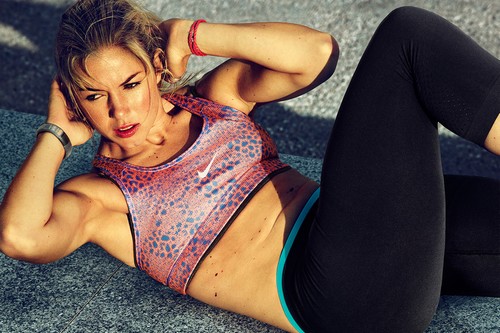 Anouk Hoogendijk, 31 is a Netherland born professional footballer playing for the Dutch club Ajax. She is a versatile player and excels in defense and midfield with her exceptional disposing skills and strength. Anouk, aka Noukie, made her debut for Netherland's women national team in 2004 and has played 100 games since then. She represented her nation in 2009 and 2013 women's European championship. Anouk hold the second place amongst most beautiful women footballers list.
01. Alex Morgan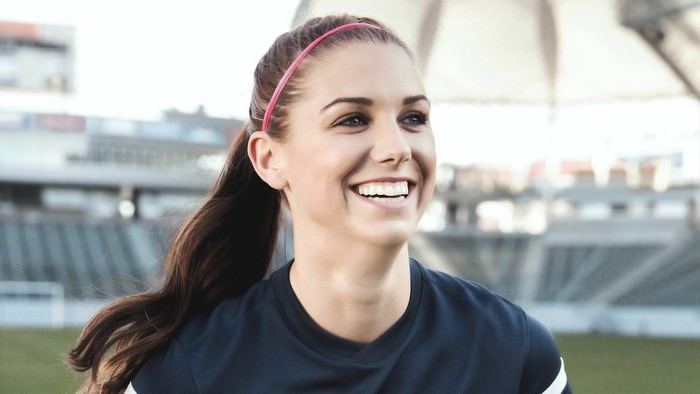 The dream girl of every football lover is the American footballer Alex Morgan. Alex is currently one of the best women football players in the world. Apart from her magnificent skills and abilities, Alex Morgan possesses stunning looks and dazzling personality, and we consider her to be truly deserving of the 1st spot of the countdown. The 27-year-old made her debut for American U-20 women team in 2008 and won the world cup in the same year. Moreover, she helped the United States win their titles at the 2015 and 2019 FIFA Women's World Cups.
Also, Morgan was named to the Dream Team for both tournaments, while she won the Silver Boot in 2019.