Here is a collection of top ten Greatest Sports Photos ever. Enjoy!
10
Diego Maradona – World Cup, June 22 1986 in Mexico City.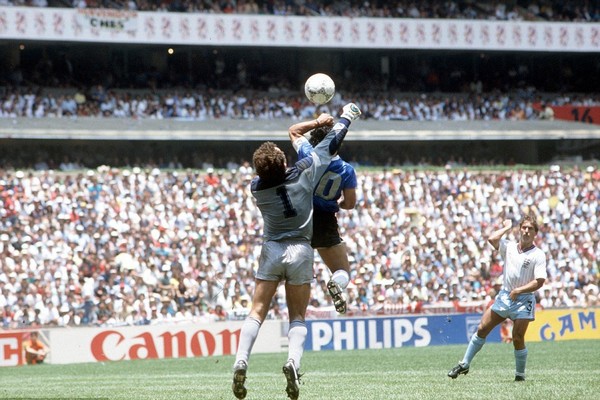 Punch drunk? Diego Maradona became a national hero in Argentina (and Scotland) when he single-handedly beat England in the quarter-final of the 1986 World Cup and went on to lift the trophy.