The top 10 Batsmen with most sixes in ODI career: Although, cricket is more than just about boundaries and sixes, but today's cricket, inspired by T20, is more about 6s which lands us onto the question – which batsman has hit most sixes in ODI cricket career? Here is the answer:
Pakistani Pathan, Shahid Khan Afridi (Popularly known Boom Boom) is the man with most sixes in One Day cricket career. Afridi started his career as leg spinner, scored fastest century the first time he went out to bat (on just 37 balls) which is still the fastest 100 ever, and changed his career forever. Afridi, on 21st June 2010, took over Sri Lankan Sanath Jayasuriya who's second in list of most sixes as you can see in following list and has been leading ever since. This is our second list in cricket category. We've another great list 'Top 10 Hard Hitters in Cricket History' you might like it.
Top 10 Batsmen with most sixes and fours in ODI:
10. Sourav Ganguly | India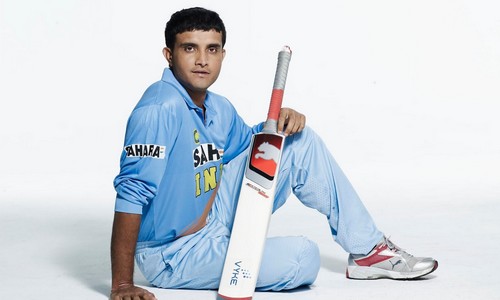 Sourav Ganguly (Known as Dada), during his ODI career spanned 311 matches and 300 innings, he slapped 190 sixes and 1122 fours at a strike rate of 74 and average of 41.
9. Sachin Tendulkar | India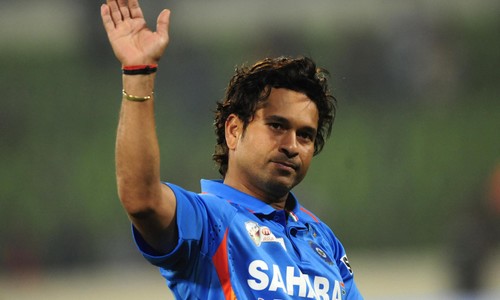 The Cricket legend, godfather for Indian cricket, Tendulkar slapped 195 sixes in 463 matches and 452 innings. Till date, Tendulkar is the only batsman who have hit more than 2000 fours in ODI cricket. He has 2016 fours to his credit. He maintained a strike rate of 86 and average of 45.
8. Brendon McCullum | New Zealand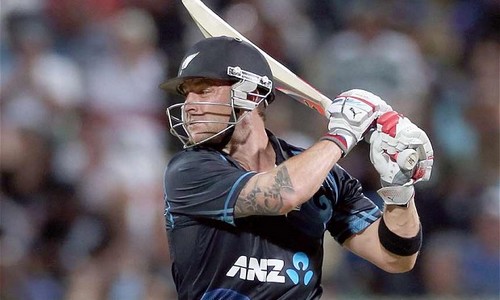 The current New Zealand skipper, McCullum has 200 sixes and 577 fours to his credit in 260 matches with 228 innings. McCullum has maintain a strike rate of 90 and has highly disappointing average of 30.
7. AB de Villiers | South Africa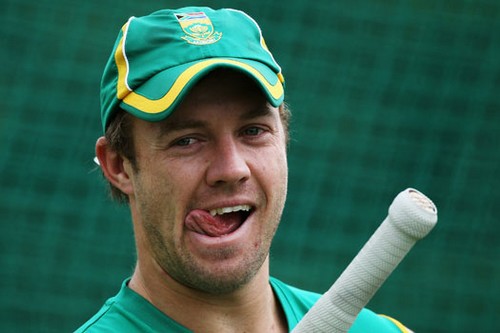 De Villiers, The South African cricketer, who captains the South African One Day International (ODI) team is at No. 8. Widely regarded as the best batsman in the world at present, De Villiers slapped 204
 sixes
in 228 matches and 218 innings and hit an exceptional number of fours as well –840. He maintained a strike rate of 100 and average of 53.
6. Eoin Morgan Ireland- England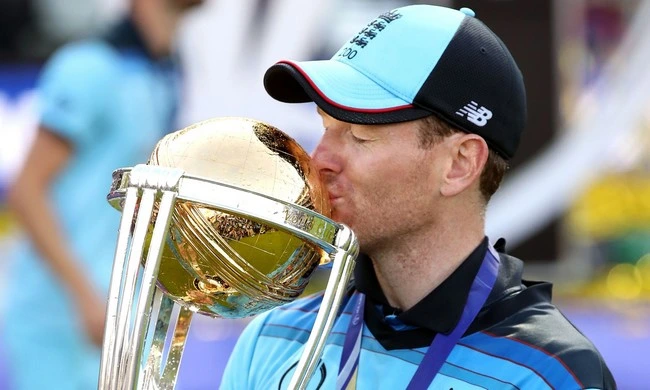 England's skipper Eoin Morgan ranked no 6 with 220 sixes in 230 innings of 248 matches. Morgan also known as one of the dangerous batsmen of 50 overs game. His ODI average is 39.29 and the strike rate is 91.16.
5. MS Dhoni | India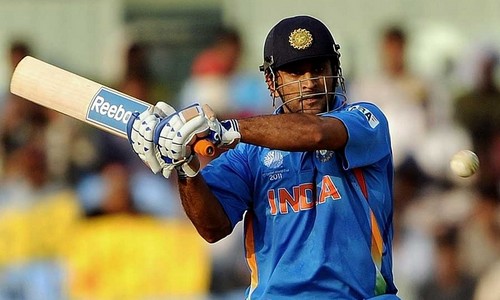 The cool man, The Indian skipper, Dhoni has slammed 196 sixes in 281 matches and 244 innings. In addition, Dhoni hit 701 fours, while maintaining a strike rate of 89 and stunning average of 53.
4. Rohit Sharma | India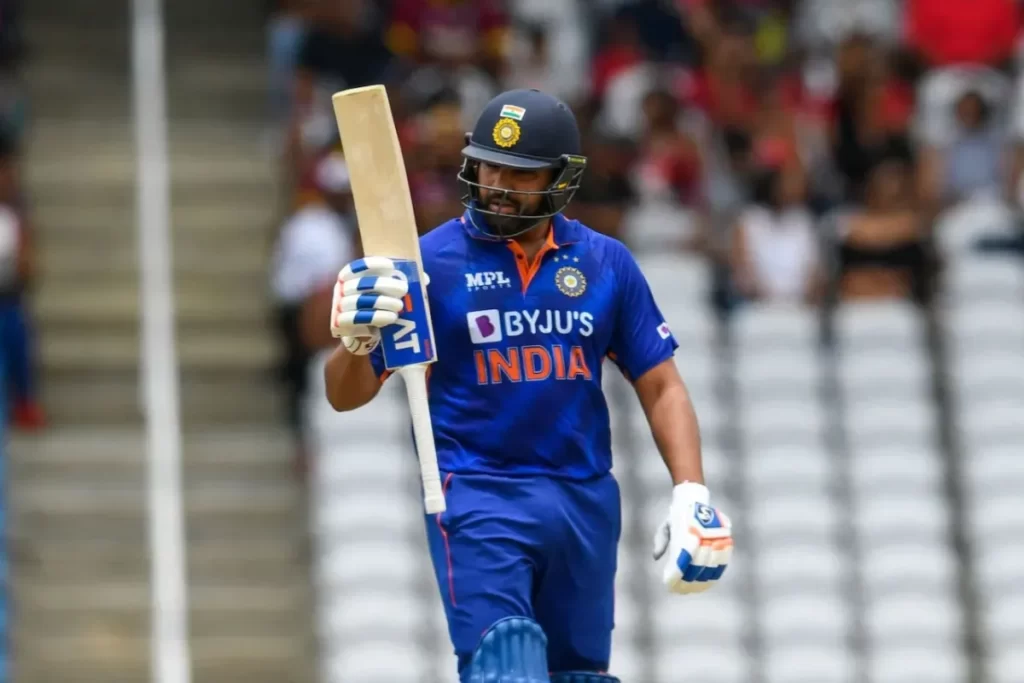 Indian hit-man Rohit Sharma is at No 4 in the list of top 10 batsmen with more sixes in ODIs with 250 sixes. Sharma has hit these sixes in 226 innings of 233 matches. Sharma also kept the record of three double hundreds in one day internationals. He is the highest scorer in an inning of ODIs with 264 runs.
3. Sanath Jayasuriya | Sri Lanka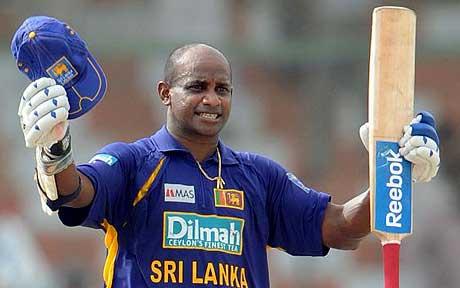 One of the great cricketers of all time, the former Lankan batsman Jayasuriya is at No.2 with 270 sixes in 445 matches and 433 innings. While he has 1500 fours to his credit during his ODI career. He maintained a strike rate of 91 with the average of 32.
2. Chris Gayle | West Indies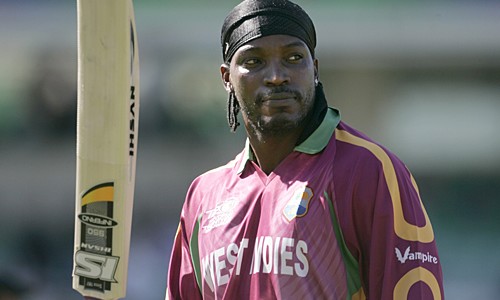 The Jamaican cricketer, Chris Gayle, who plays international cricket for the West Indies took the 2nd place on the list "10 Batsmen With Most Sixes in ODI". He has blasted 331 sixes and 1128 fours in 301 matches and 294 innings. He maintained a strike rate of 85 and average is 37.83.
1. Shahid Khan Afridi | Pakistan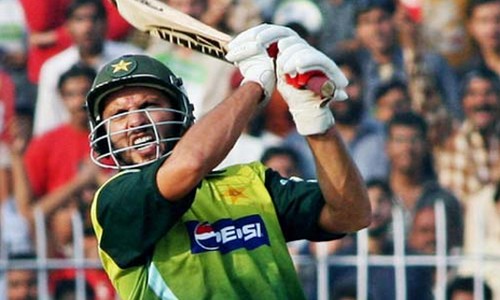 Boom Boom Afridi top the list "10 Batsmen With Most Sixes in ODI" He has thrashed 351 sixes in 398 matches (369 innings). Afridi has also slapped 730 fours during his ODI career. He has an unbelievable strike rate of 117.59 but not very good average – 24.
Top 20 Batsmen With Most Sixes in ODI Cricket
| | | |
| --- | --- | --- |
| Rank | Player | Sixes |
| 1. | Shahid Khan Afridi | 351 |
| 2. | CH Gayle | 331 |
| 3. | ST Jayasuriya | 270 |
| 4. | RG Sharma | 250 |
| 5. | MS Dhoni | 229 |
| 6. | EJG Morgan | 220 |
| 7. | AB de Villiers | 204 |
| 8. | BB McCullum | 200 |
| 9. | SR Tendulkar | 195 |
| 10. | SC Ganguly | 190 |
| 11. | MJ Guptill | 186 |
| 12. | RT Ponting | 162 |
| 13. | Yuvraj Singh | 155 |
| 14. | CL Cairns | 153 |
| 15. | AC Gilchrist | 149 |
| 16. | LRPL Taylor | 147 |
| 17. | JC Buttler | 146 |
| 18. | Inzamam-ul-Haq | 144 |
| 19. | JH Kallis | 137 |
| 20. | V Sehwag | 136 |