Olympic swimmers are some of the most decorated and most athletic people on the planet. Every four years at the summer Olympics, we get to see these amazing people in motion. The Summer Olympics in Rio de Janeiro are just around the corner. Behold, the best eye candy to look out for at the Rio Olympics—From Frederick Bousquet to Ning Zetao and more, scope out the top 10 hottest Olympic swimmers from around the world.
Top 10 Hottest Olympic Swimmers
10. Frederick Bousquet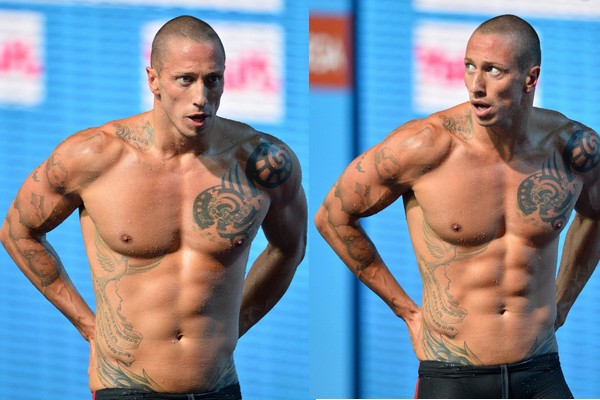 @fredbousquetofficiel
Team: France
Age: 35
Competition: Freestyle
Known for his tattoos-covered abs and pecs. Frederick Bousquet is a freestyle and butterfly swimmer from France. He was the holder of the world record in the 50 m freestyle in a time of 20.94 in long course, set on 26 April 2009 at the final of the French Championships.
9. Federico Grabich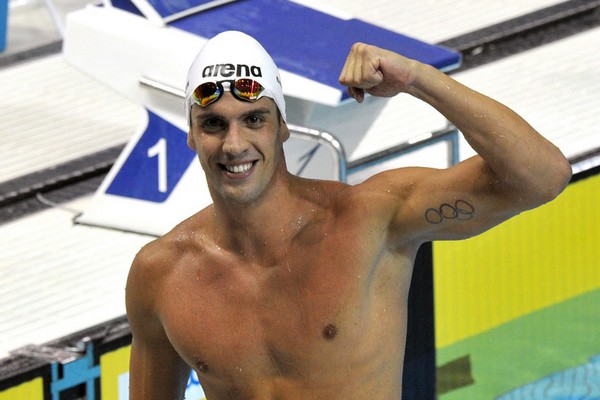 @fedegrabich
Team: Argentina
Age: 26
Competition: Freestyle
An Argentine competitive swimmer, Federico Grabich hold the ninth position in our list of hottest Olympic swimmers. He is the bronze medalist at the 2015 FINA World Championships is an active Instagrammer, and frequently shows off his training routine and his extra-curricular activities like golfing.
8. Steffen Deibler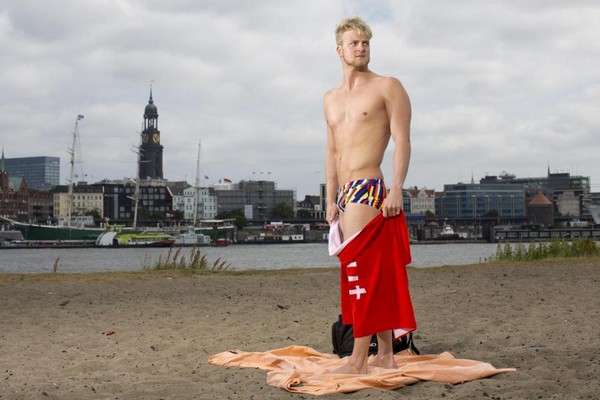 @steffendeibler
Team: Germany
Age: 29
Competition: Butterfly
The blond athlete with a scruff is currently the world-record holder for the 50m butterfly course, hold the 8th position in our list of hottest Olympic swimmers. Deibler specializes in short distances in the butterfly and freestyle. He finished in 38th, 33rd and 15th place in the 50 m, 100 m and 4 × 100 m freestyle events at the 2008 Summer Olympics. At the 2012 Olympics, he improved, finishing 4th in the 100 m butterfly and 6th in the 4 × 100 m medley relay.
7. Conor Dwyer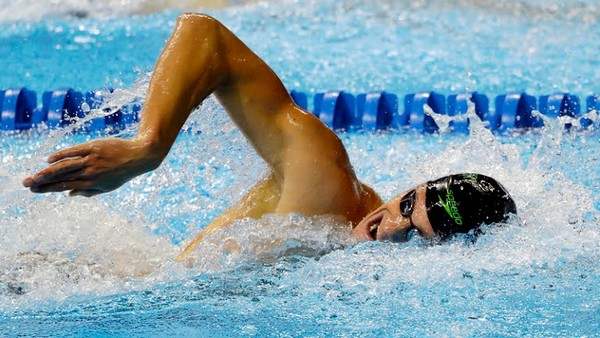 @conorjdwyer
Team: USA
Age: 27
Competition: Freestyle
American competition swimmer and Olympic gold medalist, Conor Dwyer comes at number seven amongst hottest Olympic swimmers. He's best known for his nickname, Diddy, given to him by fellow teammate Ryan Lochte, and his gold medal win at his first Olympics in London 2012, where he competes in freestyle and medley events. In total, he has won fourteen medals in major international competitions: eight gold, five silver, and one bronze spanning the Summer Olympics, the FINA World Championships, the Pan Pacific Championships, and the Pan American Games. Dwyer placed second at the 2016 US Olympic Swimming Trials in the 400m freestyle.
6. Mitchell Larkin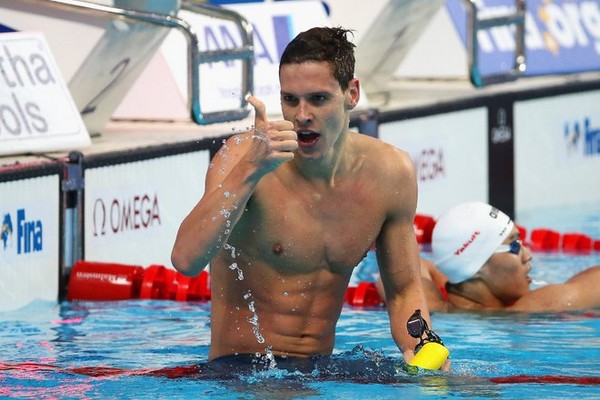 @mitchell.larkin
Team: Australia
Age: 23
Competition: Backstroke
Known for holding the 200m backstroke world record and his adorable glasses, Mitchell Larkin is at number 6 amongst hottest Olympic swimmers. This Australian competitive swimmer is specialises in backstroke events. He competed for Australia at the swimming at the 2012 Summer Olympics. This year at Summer Olympics, he will represent Australia in both the 100m & 200m backstroke, as well as the 4x100m medley relay.
5. Luca Dotto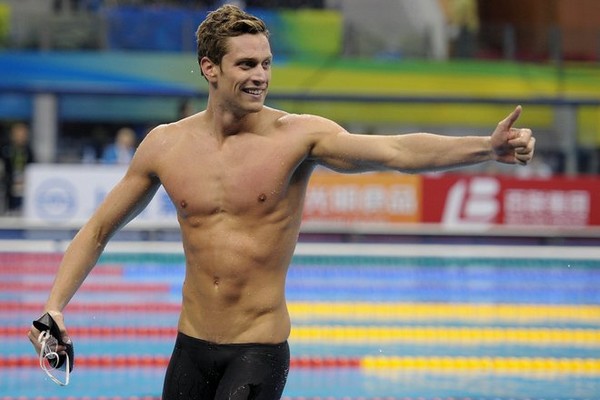 @dottolck
Team: Italy
Age: 26
Competition: Freestyle
Luca Dotto comes at number 5 amongst the hottest Olympic swimmers. He is best known for breaking the Italian record for 100m freestyle and posing for Emporio Armani in his underwear. He also won the silver medal in the 50 m freestyle at the 2011 World Aquatics Championships in Shanghai.
4. Matheus Santana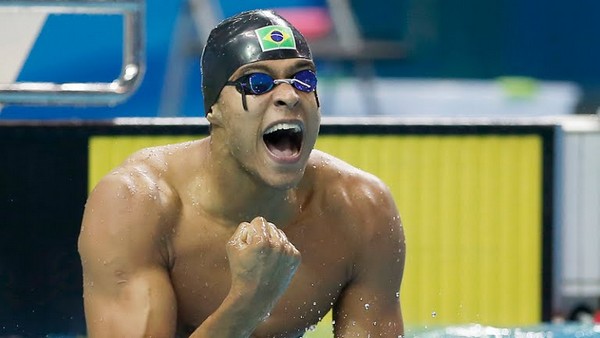 @math_santana
Team: Brazil
Age: 20
Competition: Freestyle
A junior swimming star, Santana is one of the youngest swimmers to qualify for 2016's Olympics. This Brazilian guy hold the fourth position in our list of hottest Olympic swimmers. He started competing in national championships in 2008. His first national title came in the Youth I category, in November 2011.
3. Daiya Seto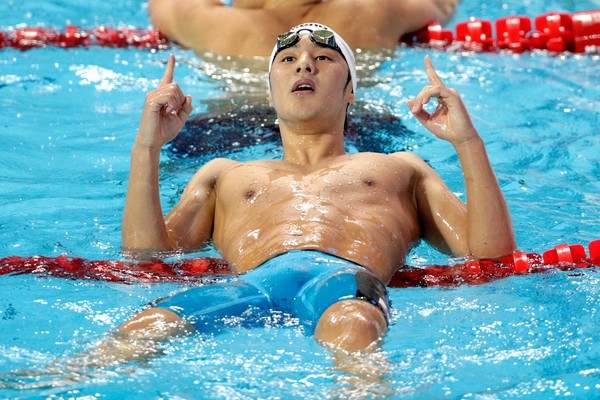 @daiya_seto
Team: Japan
Age: 22
Competition: Butterfly and individual medley
Daiya Seto hold the third position in our list of hottest Olympic swimmers. He's the first Asian swimmer to become a world champion in the medley competition. He swims in the individual medley, butterfly, breaststroke, and freestyle events. He won the gold medal in the 400 meter individual medley at the 2012[2] and 2014 world short course championships, as well as at the 2013 and 2015 world long course championships. Seto holds the Asian records in the 200 meter and 400 meter individual medley.
2. Chad Le Clos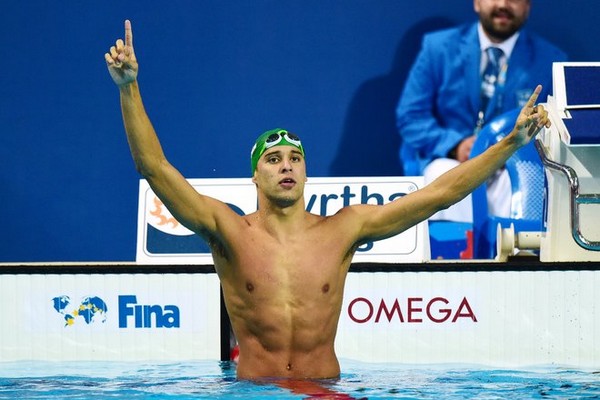 @chadleclos92
Team: South Africa
Age: 24
Competition: Freestyle and butterfly
Chad le Clos comes second in our list of hottest Olympic swimmers. He is a South African competitive swimmer who is an Olympic, World and Commonwealth Games champion as well as the Commonwealth record holder in the 50 and 100-metre butterfly. His intense rivalry with Michael Phelps, which started after Le Clos beat the U.S. champion in the 200m butterfly race at the 2012 London Olympics. They are set to compete once again this year at the same event.
1. Ning Zetao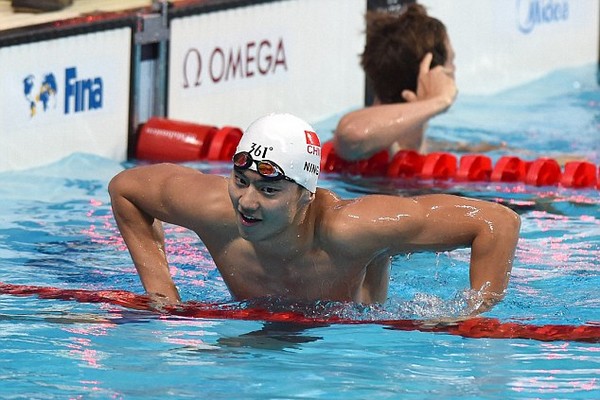 @zetao.ning
Team: China
Age: 23
Competition: Freestyle
Ning Zetao topes our list of top 10 Hottest Olympic Swimmers. Standing at 6'3", he is all lean muscle mass. After winning gold in the 2015 FINA World Championships, he became a social media sensation and the new object of affection of millions of fans in China.
Ning Zetao is a competitive swimmer participating in 2016's Olympics in Rio de Janeiro, Brazil. All eyes will be on this 23-year-old eye-candy when he takes off his clothes to make a big splash in the pool. He's not only great eye-candy, but he's one hell of a fast swimmer too. Ning set the record for the 100-meter style as the first Asian man to swim the distance in under 48 seconds in 2015.
It's no wonder that the first thing fans Google isn't his swimming records, but whether he has a girlfriend or not.