Greatest Female Swimmers of Last Decade. List of top 10 Swimming World Swimmers of the Year from 2002 to 2014. The list include only those female swimmers who won the title "World Swimmers of The Year". Have a look!
Here's another list "10 Hottest Female Swimmers of all Time", you may also like this.
10. Natalie Coughlin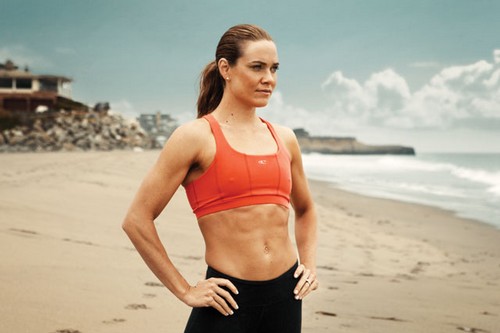 Natalie Coughlin is an American swimmer . The psychology student of the University of California, Berkeley was best swimmer of the year 2002. At the 2004 Summer Olympics in Athens , she won two gold medals. She won her third Olympic gold medal in 100m backstroke competition at the 2008 Summer Olympics in Beijing.
Natalie married Ethan Hall, swim coach of the Crow Canyon Sharks in 2009. She also took part in season 9 of Dancing with the Stars.She was eliminated on the fifth episode.
Natalie is also author of a book called Golden Girl.
9. Hannah Stockbauer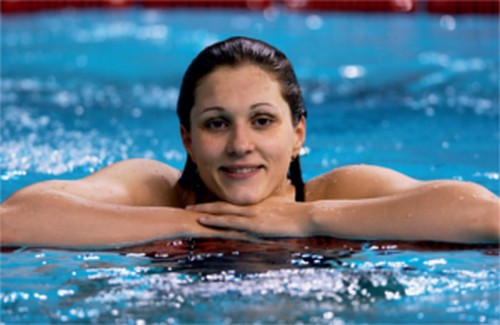 Hannah stockbauer is a former German swimmer . She is a multiple World and European Champion. Hannah stockbauer is taking part in competitive swimming sports since the age of four.
From 2002 to 2004 she studied geography at the University of Erlangen and at the time was also working as a "working student" at Siemens.
8. Yana Klochkova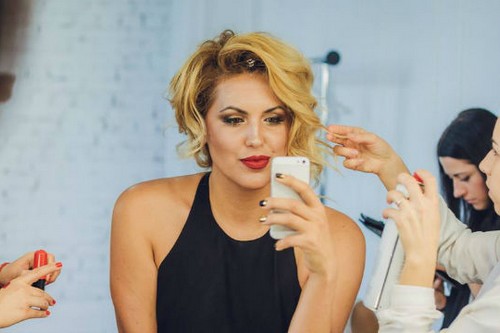 Jana Olexandriwna Klotschkowa is a former Ukrainian swimmer . At the 1998 World Aquatics Championships in Perth , she won the silver medal in the 400m Individual Medley and b ​​became known to the international swimming world for the first time.
She was also awarded the Hero of Ukraine medal. She was named by Swimming World magazine as the World Female Swimmer of the Year in 2004.
7. Leisel Jones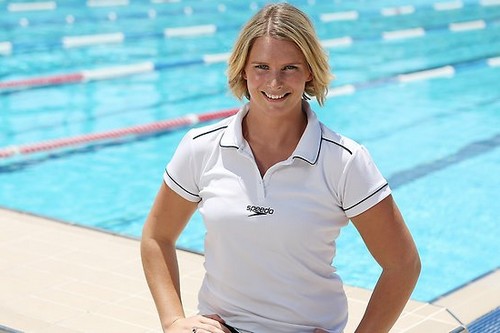 Leisel Jones Marie is an Australian swimmer. Jones was already with 15 years member of the Australian swimming team at the 2000 Olympics in Sydney.
At the 2003 World Aquatics Championships , she swam 100 m breaststroke world record. At the 2004 Olympic Games in Athens , she won the gold medal in the 400m medley relay. In addition, Jones won the silver medal in 200m breaststroke and bronze in 100m breaststroke.
Jones confirmed her retirement from swimming on 16 November 2012. In 2015, she appeared in the (Australian TV series) Australian version of I'm a Celebrity…Guest of Here!
6. Laure Manaudou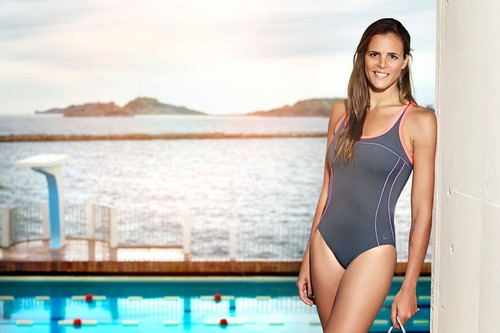 Laure Manaudou is a French swimmer. She was three times world champion and won the 2004 Olympic gold medal. Her younger brother Florent Manaudou is also a swimmer.
Manaudou is the daughter of former French handball player and trainer Jean-Luc Manaudou and the Dutch badminton player Olga Schippers.
5. Stephanie Rice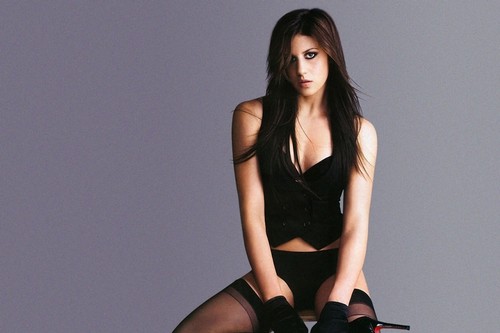 Stephanie Louise Rice is an Australian swimmer. Rice trained under Michael Bohl at St Peters Western Swimming Club. At the 2006 Commonwealth Games, she won surprisingly, both the 200m individual medley, where she undercut her own record by 1.19 seconds in the finals, and won gold on the 400 m in the same discipline.
At the 2007 World Aquatics Championships in Melbourne , she won bronze in 200m and 400m Individual Medley. In both races she increased her personal best and put enormous new Australian records.
4. Federica Pellegrini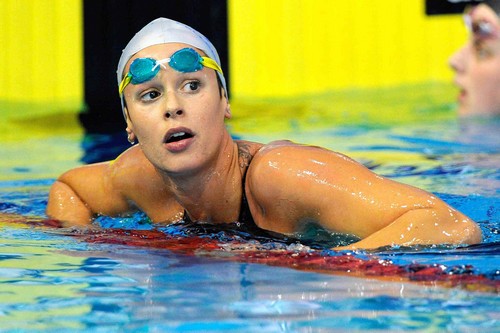 Federica Pellegrini is an Italian swimmer. , she went for the first time at a major international event in 2003, World Aquatics Championships in Barcelona. A year later, she won the silver medal at the 2004 Olympic Games in Athens in 200 meters freestyle.
She was was successively, romantically involved with Italian swimmers Luca Marin and Filippo Magnini.
3. Rebecca Soni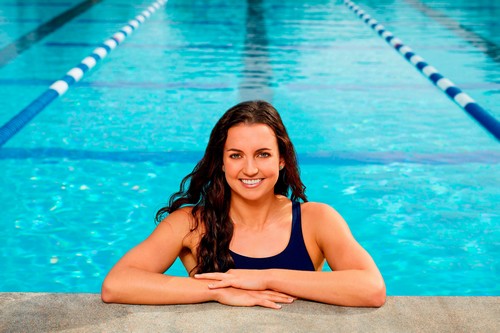 Rebecca Soni is an American multiple world record holder swimmer. Soni studied communications at the University of Southern California and started the Trojan Swim Club. She got her national and international breakthrough in 2005, since then she is part of the U.S team.
2. Missy Franklin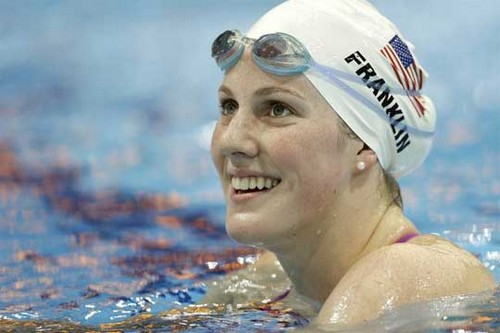 Missy Franklin is a 19 year old American swimmer. Franklin is a four-time Olympic gold medalist. She made her Olympic debut at the 2012 Summer Olympics at age 17. At the World Championships 2011 in Shanghai and 2013 in Barcelona she won nine titles.
1. Katie Ledecky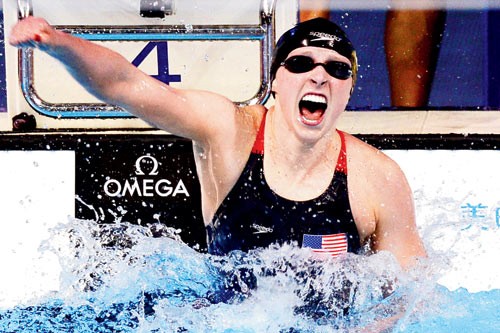 Kathleen Genevieve Ledecky is a 17 year old American distance swimmer. She made her international debut at the 2012 Summer Olympics as a 15-year old and won gold in the 800-meter freestyle.
Her mother was also an active swimmer at the University of New Mexico, but didn't bring any significant performance or competition participation.