Failed Comebacks in Sports: They say once a sports star always a sports star, popular or not. There is something about industry of sports which makes it impossible to be away from limelight. So inspite of the passage of expiry dates or shelf lives, stars try to regain their lost position. Sometimes they succeed at once while at times they fail repeatedly. Let's have a look at top 10 athletes who faced failed comebacks, some stopping at that while others trying further till success was theirs.
10 Most Disappointing, Failed Comebacks in Sports.
10. Michael Jordan – NBA
Michael Jordan is a retired American basketball player, businessman, and majority owner of the Charlotte Hornets (American basketball team). Jordan is regarded by matching opinions as one of the best basketball player of all time. The NBA itself describes him as the best basketball player of all time.
In the 1992 Olympics, Jordan was part of the US Dream Team and was regarded as one of the most popular athletes in world. Due to his charismatic personality and telegenic way of playing Michael Jordan became the most sold athletes of his generation.
He made two comebacks however his second major comeback saw no success and he scored a career low of 20 points per game.
9. Joe Louis – Boxing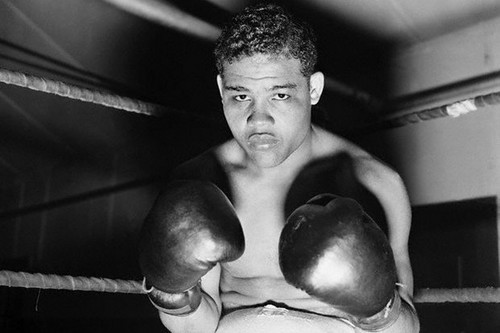 Joe also called The Brown Bomber, was an American boxer and a world champion in the heavyweight division. Louis became a hero and symbol of emancipation for the marginalized and discriminated against African-American population in the United States. Experts recognizes him as one of the best boxers in history.
For alleged tax debt by donating to a charitable fund, he was forced to get back in the boxing ring. He was knocked out by Rocky Marciano (Italian-American boxer).
8. Bo Jackson – MLB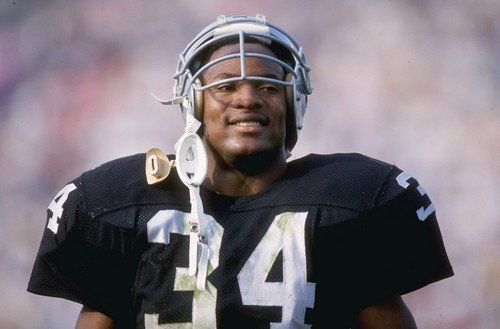 Bo is a former American baseball player. The 1.84 meter Jackson is one of the few athletes who succeeded in parallel to complete a career in the MLB (Major League Baseball) and NFL (National Football League) and the only one who was elected in both leagues into the All-Star team.
In late 80s and early 90s Nike produced a series of commercials featuring Jackson under the slogan "Bo Knows".
Due to his hip injury he had to miss the entire season of 1992 baseball. After his surgery he could not recover well and scored just one base in two seasons.
Jackson married to Linda, and together they have three children. He now runs his own restaurant chain, and in his spare time he is an avid archer.
7. Martina Hingis – Tennis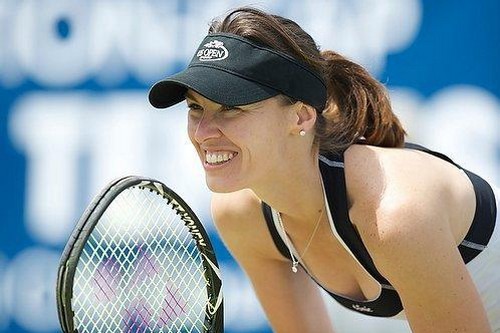 Martina Hingis is a Swiss tennis player. Hengis remained world number one for 209 weeks and won five Grand Slam tournaments. Martina Hingis won 43 titles at WTA tournaments in singles and 39 in doubles.
Hingis made a comeback in 2006 and won several titles. However tested positive for cocaine in 2007 after which she retired from professional tennis.
6. Jim Palmer – MLB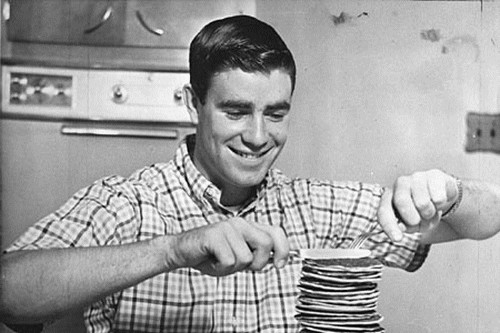 Jim Palmer is a former American baseball player in Major League Baseball. He was known by his nickname, Cakes. Jim Palmer has spent his entire career in the American League with the Baltimore Orioles, as their greatest pitcher.
Palmer called off his comeback in 1991 due to an awful training session where he gave up 5 hits and 2 runs.
Palmer remained even after his playing career baseball faithful and still works as a commentator for national and local television stations. In 1990 he was selected in the Baseball Hall of Fame.
5. Axel Schulz – Boxing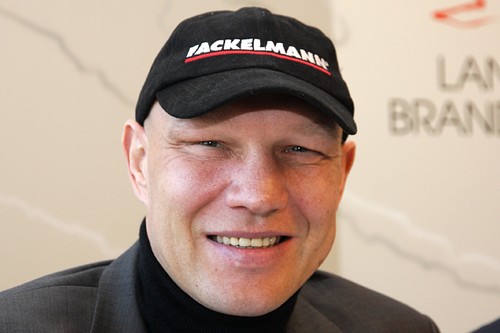 Axel is a former German boxer. By winning the GDR Heavyweight Championship at senior level Schulz became known nationally and master coach Manfred Wolke began to train him. In 1989 he started his international career at the amateur level.
He received an offer to fight again from Carl King In December 2005. His comeback fight took place on November 25, 2006, against Brian Minto. He lost the fight in the sixth Round.
4. Michael Schumacher – Racing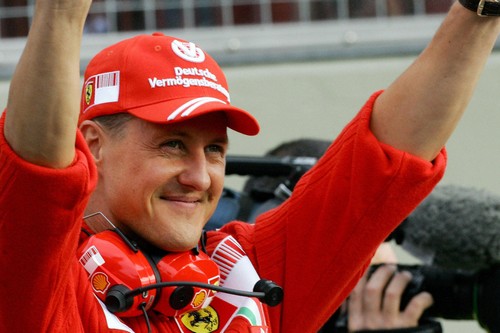 Schumacher is a former German racing driver. With seven world championship titles, 91 victories, 68 pole positions and 77 fastest laps, he is the most successful driver in Formula 1 history. In addition, he stood with 155 finishes among the top three most frequently on the podium.
Schumacher retired in 2006. He made a comeback in 2006 but failed to win a single race in 3 seasons.
On December 29, 2013 Schumacher crashed while skiing in Meribel and hit his head against a rock, where he suffered Concussion.
3. Ben Johnson – Sprinting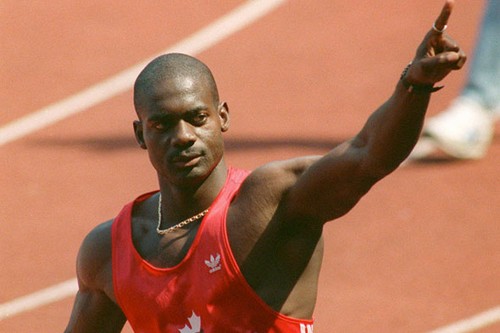 Ben Johnson is a retired Canadian sprinter of Jamaican origin. To escape a life under poor circumstances, his mother emigrated with him to Canada in 1976. There he soon came in contact with the Athletics. Special popularity reached Ben Johnson by his duels with the American Carl Lewis.
After his comeback in 1991 Ben Johnson could never build on its previous performance. After another doping failure in a race in 1993 in Montreal, he was eventually replaced by the IAAF (International Association of Athletics Federations) and banned for life. He had already served a ban for two years in 1988 over taking steroids.
2. Mark Spitz – Swimming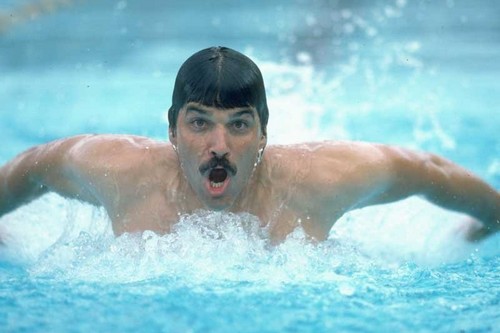 Spitz is a former American world-class swimmer. He celebrated his first international success the age of 15 at the Maccabiah Games in 1965 in Tel Aviv, where he won four gold medals.
Mark Spitz won seven gold medals and set in each case a world record at the 1972 Summer Olympics in Munich.
In 1977, he was added in the Hall of Fame of the international swimming sport. His attempt at the age of 41 years for the 1992 Summer Olympics in Barcelona qualifying round failed.
1. Björn Borg – Tennis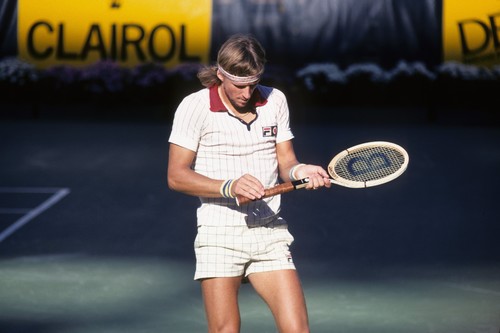 Borg is a Swedish tennis player and one of the world leaders in the sport of all time. Bjorn Borg broke through early and played Davis Cup for Sweden ( 1972 ) as a 15-year-old. He succeeded in his debut match, beating the much more experienced New Zealander Onny Parun. Bjorn Borg won eleven singles titles in Grand Slam (GS) tournaments during the period 1974-81. Bjorn Borg was included in 1987 in the International Tennis Hall of Fame and in 2003 the Swedish Tennis Hall of Fame.
Borg made his comeback in 1991 and failed to win a single match. He had left the game at the age of 26 after winning 11 grand slams in 1983.
Written By: AHSAN HAYAT