When making the greatest superstar list, everyone is very biased, I am too. My list is based on 3 key factors like ring skill, able to produce Great matches and fan reaction. With all that said here is my top 11 Greatest Wrestlers of all time. No there will be no Hulk Hogan Bret Hart or Mr. 5 Moves of Doom, John Cena.
11. Brock Lesnar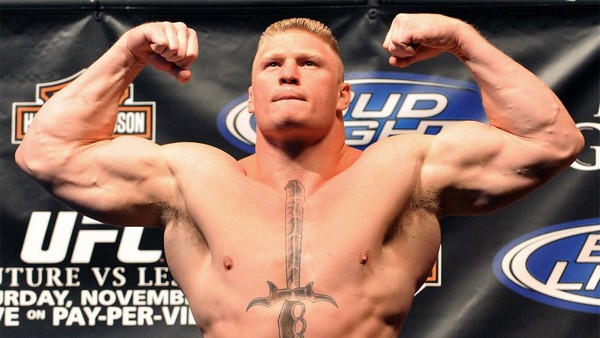 Though Brock Lesnar spent little time in WWE he made a great 1st impression, his debut was just destroying Al Snow, Maven and Spike Dudley. Along with Paul Heyman Lesnar has been unstoppable. Lesnar was the youngest WWE Heavyweight Champion and King of The Ring winner. After 3 title regins he decided to quit but after a 8 year break Lesnar returned in 2012. Upon his return he made a path of destruction that includes breaking the undefeated WrestleMania streak of The Undertaker at 21 and won the WWE World heavyweight championship from John Cena. Brock Lesnar proved he is one of the greatest wrestlers of all time
10. Rowdy Roddy Piper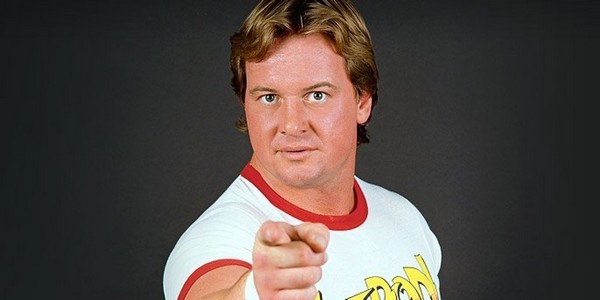 The Hot rod played the heel to Hulk hogan's hero character for in the mid 80s. If Piper, in a role he was meant to play, the Rock-n-Wrestling Connection. He was a torn in Hogan's side for a long time even following him to WCW. What Piper couldn't do in the ring he made up for it on the mic, fans knew they were always gonna be entertained. Even if he didn't win the WWE World Heavyweight Title he will be one of the greatest heel and one of the Greatest Wrestlers of all time.
9. Randy Savage
Savage started his wrestling career in 1973 in his father's promotion, the International Championship Wrestling. He then some time in the Jerry "The King" Lawler's Continental Wrestling Association promotion before signing with WWF where he made himself a huge name. He debuted in the WWF as the top free agent in pro wrestling. Savage's WWF first appearances on Tuesday Night Titans, where a few established managers were offering their services to Savage. But he chose miss Elizabeth as his manager, who would later become his wife. His first major title in WWF was the Intercontinental title. After winning the King of the Ring Savage was known as the Macho King Ricky Steamboat and many more. He then went on to win the WWF title at WrestleMania IV. After a run in WWF, he went to WCW where he won the WCW title 4 times. Savage passed away in 2011 but left a great legacy which will never be erased by anyone.
8. Scott Hall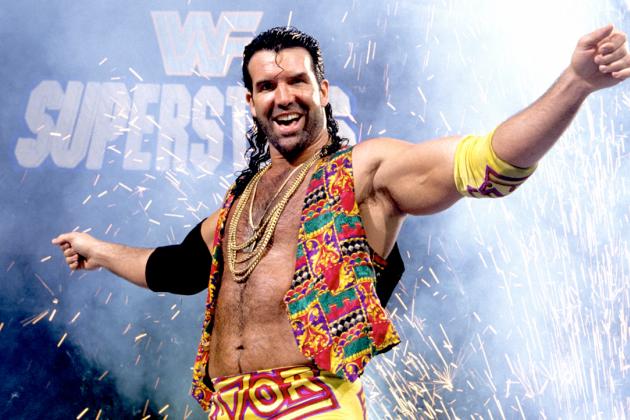 This man goes by many names Diamond Stud Razor Ramon or just Scott hall part of the backstage group The Kliq. His matches with Savage, Bret Hart, Mr. Perfect and the 123 Kid he would make himself an established star and as a fine in-ring performer and The man oozing machismo led to Ramon becoming a fan favorite and one of the stars in the WWF. In one Ramon's greatest matches he battled Shawn Michaels at WrestleMania X's and SummerSlam 1995 ladder matches he won the Intercontinental Championship 4 times. In 1996 he joined WCW along with Kevin Nash where he won the WCW tag team titles, WCW United States Heavyweight Championship and WCW World Television Championship. He is one of the founders of the nWo. He is another Hall of Famer that never won a world title but his in-ring skill proves he is one of the best and Greatest Wrestlers of all time.
7. Ric Flair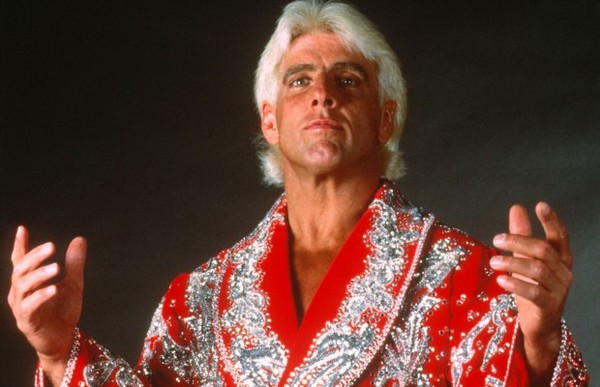 Styling and profiling, the leader of the Four Horsemen Ric Flair took over the NWA and WCW promotions. This 16-time world champion would be the first to tell you just how good he really was. Nicknamed the dirtiest player in the game, he would poke you in the eye hit you with a low blow among lots of dirty tricks. He did have a few runs in WWE winning the WWF title 2-times. He is a 3-time WWE Tag Team champion and WWE Intercontinental Championship and 2 time hall of famer. He is one of the best and Greatest Wrestlers of all time.
6. William Regal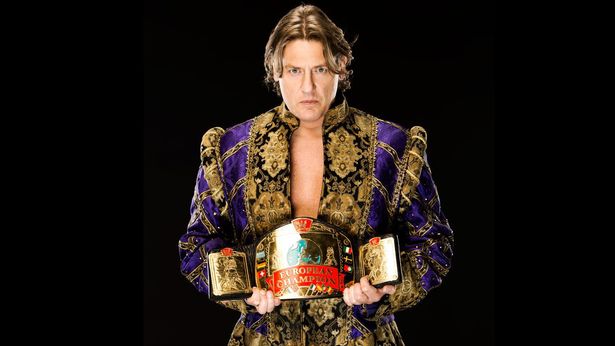 William Regal could hurt you in so many ways. He would apply headlocks joint locks, and then also put a knee in the joint to make it hurt even more. William Regal had great matches with Antonio Inoki. Regal also had a match with Shinya Hashimoto for the IWGP Heavyweight Championship. William Regal has stiff, vicious, aggressive and sometimes brutal matches. Regal has 60 titles worldwide even if he hasn't won the world title in WCW or WWE he has proven his worth in the world of wrestling, and became amongest all time's Greatest Wrestlers.
5. The Rock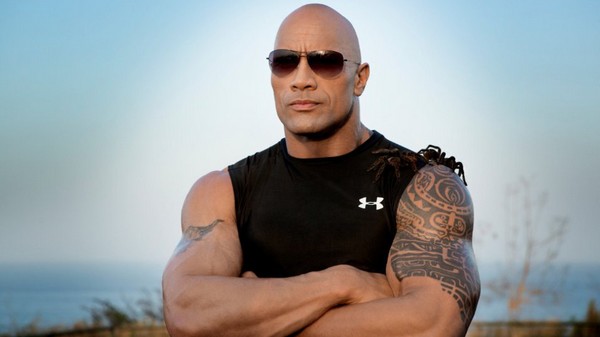 Born into wrestling, He began his career on as a hated face but eventually rose to great stardom with his incredible charisma. He became a character which gripped the fans with his promos, and he engaged in feuds with top superstars like Stone Cold, Kane Booker T, Triple H and The Undertaker. His catchphrases made the fans cheer for him turning him face. Rock went to win the WWE title. After his wrestling, The Rock went on to Hollywood and starred in box office success like the Fast and Furious series and Get Tall even bad movies like the Tooth Fairy. He still remains one of biggest draws in WWE today.
4. Triple H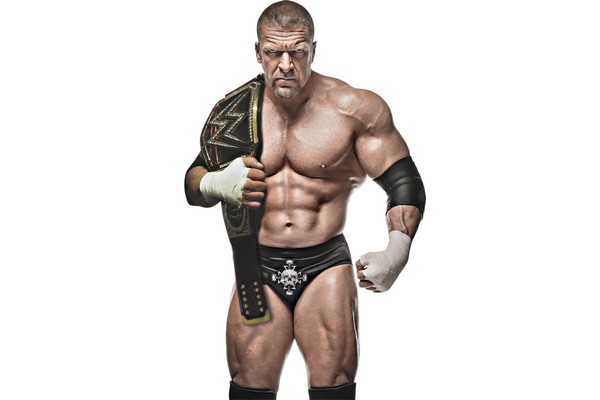 Coming from WCW and from having one of the dumbest name ever (Terra Ryzing) Triple H was part of the The Kliq which they had great say in the backstage proceedings, which is believed to be the reason why Triple H got such big pushes. He was booked to win the King of the Ring tournament in 1996, but due to the curtain call incident Steve Austin was booked instead. Vince put Triple H career through hell losing most of his matches for four months. Hunter won the King of The Ring the next year and went on to form D Generation X. The stable went on to do many things which made the Attitude Era way more entertaining, including the WCW invasion. Triple H had individual success and part of Evolution. He won numerous world titles in his WWE run and though many believe that most of his success came due to his marriage to the boss's daughter but no one cannot argue the success of Triple H.
3. Stone Cold Steve Austin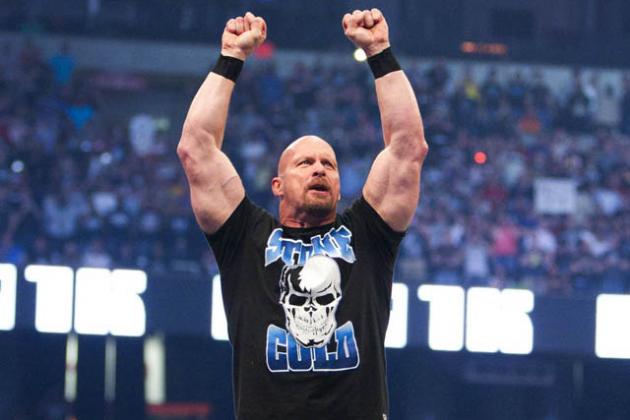 This man is the reason why the Attitude Era did as good as it did. Austin by winning the 1996 King of the Ring and giving the famous Austin 3:16 speech. He continued to Grow over the years and as the Attitude Era kicked off. Austin was a chaotic malicious vicious that the anti-hero loving crowd began cheering him over Bret Hart, leading to a complete double turn. From there on out, Austin would Stunner Vince, The Rock, Undertaker, Kane, Mick Foley and Kurt Angle when ever he sees fit oh a stunner for Shane, Stephanie and even Linda McMahon too. Austin also had great feuds with Triple H, Rikishi Booker T and many more. A botched piledriver by Owen Hart has shorted his wrestling career. In his great career he won 13 title overall and holds the most royal rumble wins. He was force to retire due to his neck. Austin later went on to have a Hollywood career and was inducted into the Hall of fame in 2009.
2. Shawn Michaels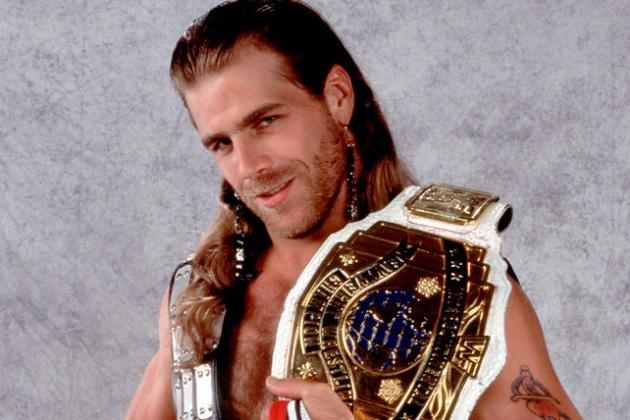 Mr. WrestleMania, Shawn Michaels was among the rarest of wrestlers who proved that you don't have to be a big name to leave your mark in this business. He started off his career with the American Wrestling Association and formed a tag team with Marty Jannetty. They went on to win the AWA Tag team title before WWE signed them and Vince renamed them The Rockers. Michaels split up with Jannetty after he super kicked him through the glass window in a WWF segment The Barber Shop. He then started his great singles run and had great feuds with the likes Bret Hart Sid Diesel, The Undertaker through the 90's Michaels was part of the ladder matches with Razor Ramon at WrestleMania X and SummerSlam which set the bar for ladder matches from then on. The ladder at WrestleMania X is also the first WWE match to get a 5 star rating by Wrestling Observer Newsletter. He went on to win the two Royal Rumble matches. He even won the WWE title at WrestleMania, defeating Bret Hart in a 60 minute iron man match. Shawn was also involved in the Montreal Screwjob. His matches with The Undertaker at WrestleMania were also was epic encounters, and Michaels truly deserves a place of pride in the WWE Hall of fame.
1. The Undertaker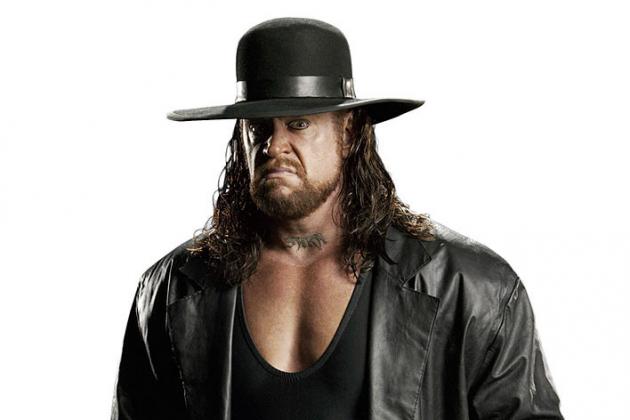 Since his debut The Undertaker has been the longest-serving wrestler currently in the WWE and he is one of the top-drawing talent for two decades. He goes by many names Lord of Darkness, Big Evil The Demon of Death Valley, The Man From The Dark Side, Best Pure Striker WWE. He is perhaps the only person that can claim to have been a star in every era.The Undertaker is known for his dark side and death themes that were carried over greatly with the casket match. He knows how to evolve in the ring putting new moves in his arsenal. The Undertaker is one of the fastest and most athletic big men of all time. Matches with Shawn Michaels, Bret Hart, Kane Kurt Angle were works of art. With 21 WrestleMania undefeated wins and 15 titles overall he proved he is the Greatest Wrestlers of all time and The Conscience of the WWE.
Top 10 Greatest Wrestlers of All Time
The Undertaker
Shawn Michaels
Stone Cold Steve Austin
Triple H
The Rock
William Regal
Ric Flair
Scott hall
Randy Savage
Brock Lesnar