Today we're taking a look at the top 10 hottest NBA WAGs. The NBA is an intoxicating environment, many players come from humble backgrounds, playing their sport of choice, and are thrust into the limelight. That kind of fame leads many of them to date an endless string of beautiful women just because they can. Over the last few years, NBA WAGs have become an obsession of not only warm-blooded male fans, but also female fans looking for insight into the lives of women espoused to NBA players.
Although many beautiful women have dated famous players, a lot of athlete relationships don't last very long. Some NBA superstars seem to treat beautiful women like toys, being seen with a new one at every game and trading them in on a weekly basis. However, there are an equal amount of NBA players who show up to events with the same woman every time. The following women are all currently dating or married to players in the NBA. These are the 10 hottest NBA WAGs.
Top 10 Hottest NBA WAGs:
10. Jada Crawley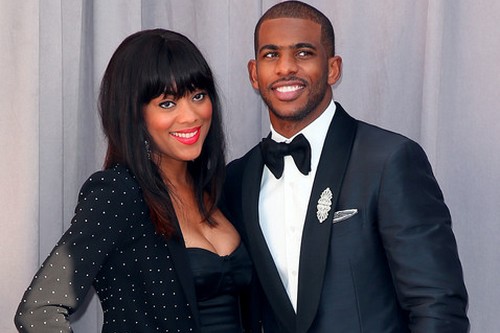 Like many professional athletes, Chris Paul met his now wife Jada Crawley in 2003 while attending the same university. Paul married his college sweetheart on September 10, 2011. Crawley who is an intelligent and beautiful woman won him over immediately and the two have pretty much been inseparable ever since. Together they have two children, Christopher Emmanuel Paul II and Camryn Alexis Paul. Chris knows how amazing his wife is and has said on numerous occasions that she was with him when he was broke and has always loved him just the same. We love this NBA couple and Jada is definitely a beautiful woman!
9. Meghan Allen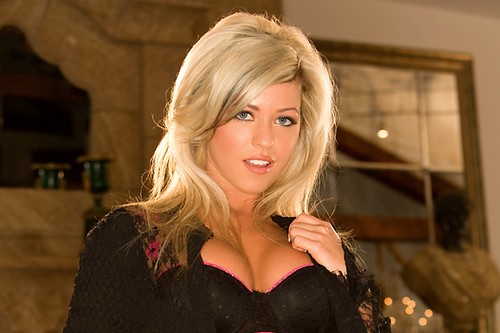 At No. 9 in our list of 10 Hottest NBA WAGs is an American softcore model and reality show contestant Meghan Allen. She is married to Devin Harris who currently plays for the Dallas Mavericks. The couple made it official in 2013 and hasn't looked back since. Meghan Allen was Playboy Cyber Girl of the Month for January 2008. She first appeared on the NBC reality show Fear Factor in 2004. Together with James Wise, her boyfriend at the time, she competed in the Couples edition. However, that show is not what made her popular, she gained popularity in 2005 when she posed for Playboy with other women from the show.
8. Maliah Michel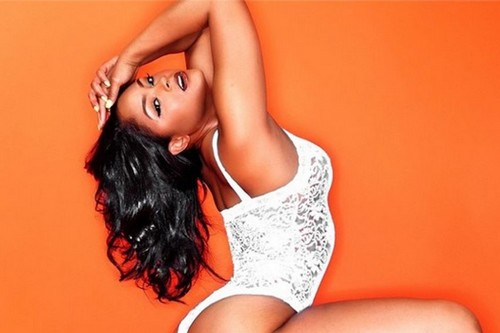 Lets just say James Harden isn't the only man to have ever seen his sexy girlfriend Maliah Michel naked. The video vixen is also a very well known exotic dancer. However, Michel is not the stereotypical stripper. She is extremely intelligent and received a scholarship to Cal State. At the age of 18, she began stripping in order to earn money and has said she is very passionate about her career. She always loved dancing in a sexual manner and she has the confidence to not only dance naked but also to date a professional athlete. Harden is madly in love with the dancer and has no problem with her career choice.
7. Cody Horn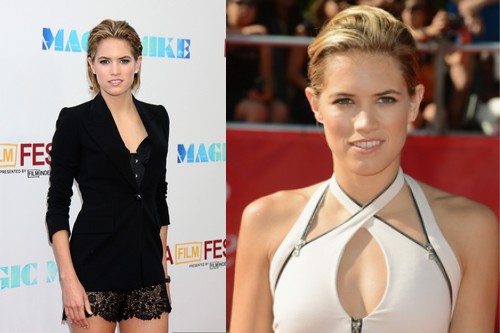 Some of you may recognize Cody Horn from her Ralph Lauren add, while others of you may recognize her from the film Magic Mike. Horn has found love with Love, literally. Her boyfriend Kevin Love who is also from California has fallen in love with this talented beauty. Her life growing up in Los Angeles was very influential on her. However, her biggest influence when it comes to film is her father Alan Horn, the chairman for Walt Disney Studios, which is probably one of the coolest things ever. Although she has an innocent girl-next-door look, this beauty is inked up! She got her first tattoo when she was 18 – pretty badass, Ms. Horn.
6. Vanessa Bryant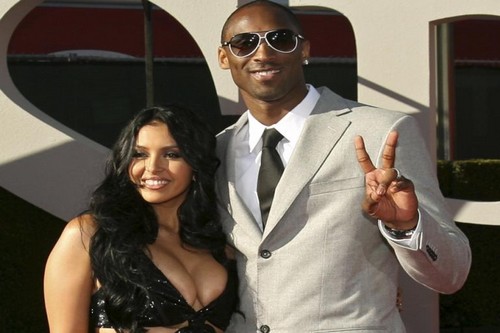 Kobe Bryant is one of the best players on the court, and off the court he is not so bad either. He married his stunning wife Vanessa in 2001 and the couple has two beautiful daughters together. Vanessa Bryant, who is of Mexican descent, is a California native. It was apparently love at first site for this couple. They met while Vanessa was still in high school and married when she was only 19 – Kobe was 22 at the time. Although his parents were against him marrying her, he did it anyway and got his first tattoo as a symbol of his love for her. It is her name and two angel wings, one for each of their lovely daughters.
5. Hannah Stocking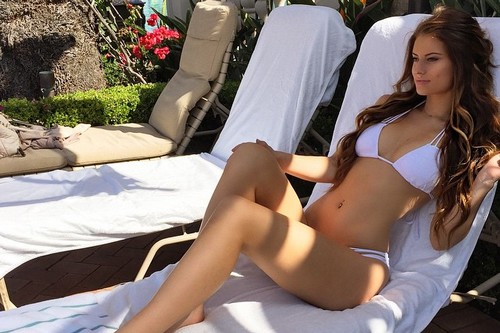 If you have never heard of Stocking before, your Instagram game is weak. She has close to a million followers and is the model for many online stores. The fitness freak won over her followers by posting stunning photos of herself, letting strangers into her life. She and Klay Thompson have been dating for a little while now and the couple are said to be beyond in love. Stocking is a rising star and by this time next year I wouldn't be surprised if she became a household name. Her perfect body and stunning face won over both her followers and Thompson and we understand why.
4. Iggy Azalea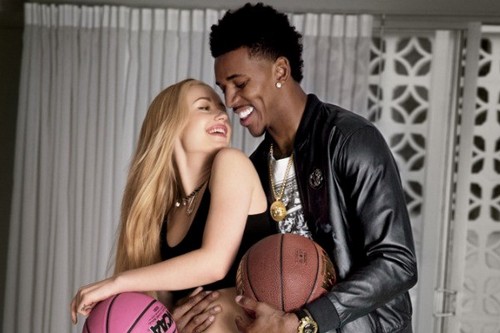 Iggy Azalea is an Australian rapper, songwriter, and model. She has been referred to as the biggest breakout star of 2014. She has found both love and fame in the last few years. She has been in a relationship with Los Angeles Lakers basketball player Nick Young, who plays for the Lakers, since November 2013. Azalea and Young were featured in the March 2014 issue of GQ magazine. They currently reside together in Tarzana, California. Nick and Iggy look adorable together and our definitely a hot couple to watch out for.
3. Kendra Shaw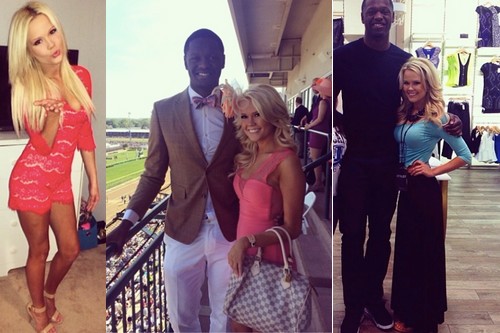 At number three on our list of 10 Hottest NBA WAGs is Julius Randle's girlfriend Kendra Shaw, a Kentucky native and is the epitome of a southern belle. She is simply adorable! and very proud to publicize her relationship on her social media and we understand why. Here boyfriend is the best players in the NBA and there is no reason why she shouldn't brag. The petite beauty looks even smaller next to her giant boyfriend, however they are said to be perfect for one another. This couple is adorable together and although their love is new, we really hope it lasts!
2. Amber Alvarez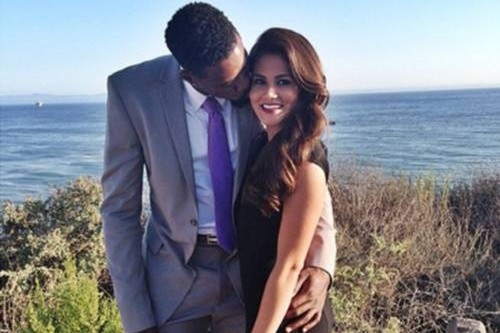 At No.2 on our list of 10 Hottest NBA WAGs is DeAndre Jordan's girlfriend Amber Alvarez. Amber is from Texas and has been dating Jordan for a little while now. The deep and beautiful model and actress is an Instagram sensation and has men around the world envying DeAndre. She posts some pretty sharp pieces of wisdom quotes on her Twitter from time to time. This beauty won the heart of the ball player by being herself. Jordan is known as one of the funniest players in the NBA and he needs a girl who can keep up with his sense of humor. They were spotted a few months back in the summer attending the Teenage Mutant Ninja Turtles movie premiere in Los Angeles. We hope this couple does not fizzle out as quick as it started!
1. Egle Acaite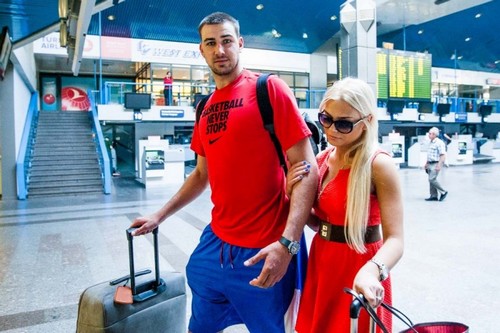 Our No. 1 amongst 10 Hottest NBA WAGs was bound to be a cool girl Egle Acaite. The good old-fashioned girl originally from Lithuania is a stunning blonde, slender, and a shopaholic , 24 year-old beauty known for her love of shopping and awesome style. Egle is a powerful Lithuanian politician's daughter. She is known for her amazing style and she has put her passion for shopping to good use. She maintains a shopping website to track which items she's bought and which items she wants. Raptors player Jonas Valanciunas and his knockout wife are happily married since 2014 and were together for a little less than a year before he popped the question.
See Also; Top 10 Hottest Wives of Cricketers.
Source: therichest.com