Who is Keyt Alves? Keyt Alves is a talented Brazilian volleyball player. She currently plays as a Libero for Volei Vinhedo in the Brazilian Paulista Championship. She was born on January 8, 2000, in Sao Paulo, Brazil.
Keyt started playing volleyball at a young age alongside her twin sister Keyla Alves. Together, they displayed great skills and abilities, which eventually led to Keyt's successful career in volleyball.
Who is Keyt Alves? Her Biography (Age, Height, Net Worth)
| | |
| --- | --- |
| Real Name: | Keyt Alves Ramalho |
| Date of Birth (Age): | 8th January 2000 |
| Place of Birth: | São Paulo, Brazil, South America |
| Nationality: | Brazilian |
| Height: | 1.65 m (5′ 4") |
| Net Worth: | $1 Million USD |
| Profession: | Volleyball Player, Instagram Star, and social media Celebrity |
| Eye color: | Dark Brown with Golden Highlights |
| Hair Color: | Blonde |
| Weight: | 57kg |
Keyt Alves's Early Career and Education
Keyt Alves joined the club Sesi Bauru U19 in 2019, where she played alongside her twin sister in the lower levels of the Brazil championship to further develop her skills. Her passion and dedication to the sport led her to sign with AVG Guaruja in 2020 to play in the Brazilian Superliga C.
During her only season with the club, the team finished 6th in the Brazilian Superliga C. In 2021, Keyt signed with Abel/Moda Brusque, and the team went on to win the Brazilian Superliga C and qualified for the Brazilian Superliga B, where they finished 2nd during the season.
Keyt Alves's Volleyball Career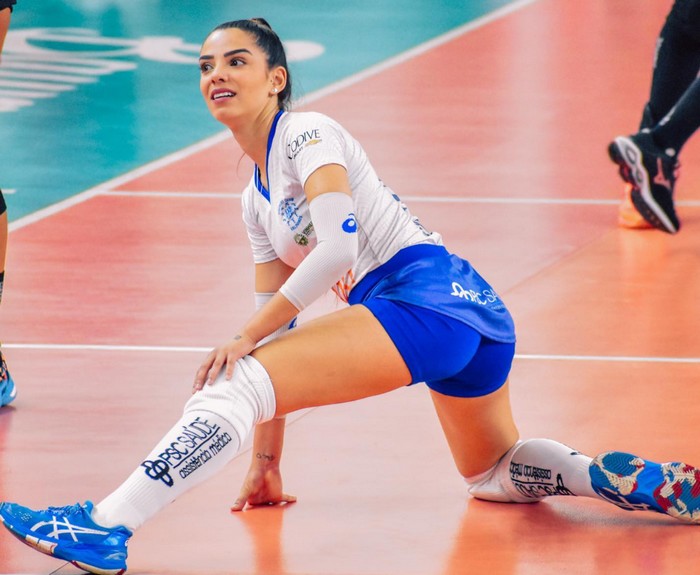 Keyt Alves is known for her exceptional skills as a Libero in volleyball. As a defensive specialist, her role is crucial in the team's defense and passing game. She is known for her quick reflexes, precise passing, and exceptional ball control, which make her a valuable asset to any team.
Keyt's hard work, dedication, and talent have earned her a place in the Brazilian National Team, where she represents her country at the international level.
Social Media Sensation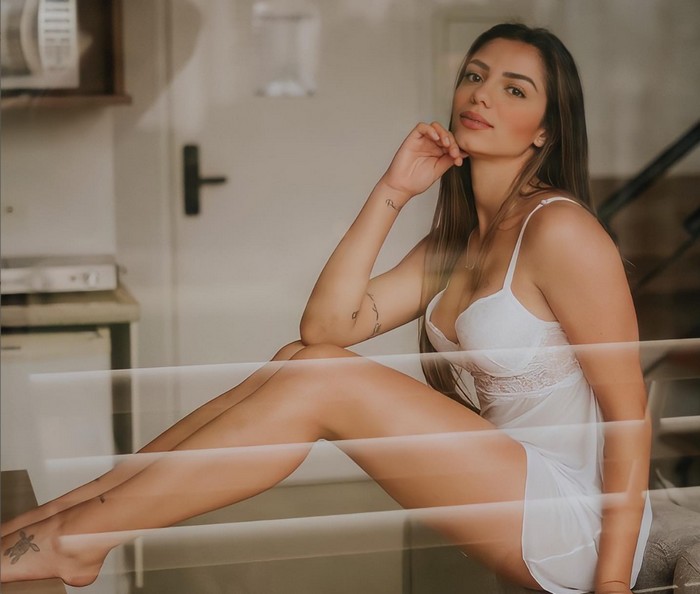 In addition to her success in volleyball, Keyt Alves is also a popular social media sensation. She is well-known on platforms like TikTok, where she shares dance and vlog videos with her squad, as well as behind-the-scenes glimpses of her professional volleyball career with her teammates.
She has amassed a following of 195.8k on TikTok, where her engaging content has gained her popularity among fans of the sport and beyond.
Personal Life and Social Media Presence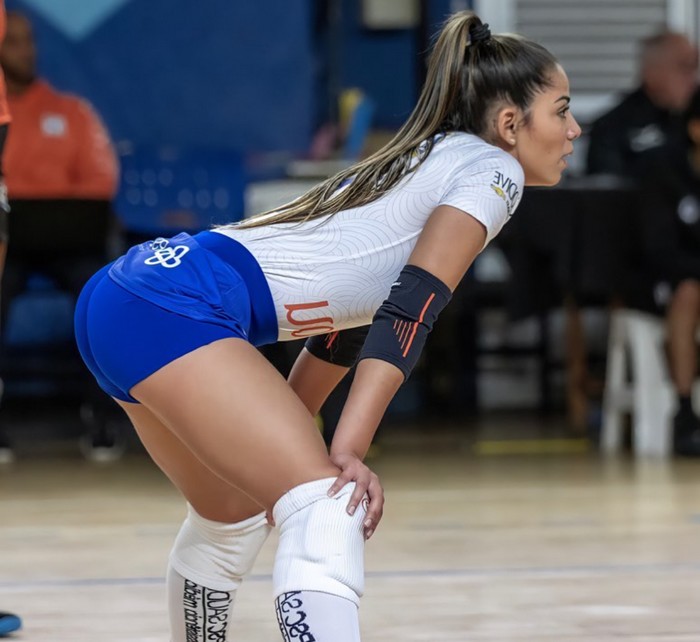 Keyt Alves Ramalho, also known as keyt.alves on social media, is a rising star with a growing presence on various platforms. She has an estimated net worth of approximately $1 million, which she has earned through her successful career in volleyball and her social media engagements.
Keyt is known for her stunning photos, entertaining reels, and videos from her volleyball competitions, which she shares with her over 2.3M followers on Instagram. She also has a Twitter account with over 17K followers and frequently shares updates and moments from her everyday life, volleyball matches, and more.
Keyt prefers to keep her personal life private and has not disclosed any information about her boyfriend, husband, or marital status on her social media accounts. She is known to have a twin sister named Keyla Ramalho Alves, who is also a volleyball player.
Keyt also has several small tattoos on her body, including on her hands, neckline, arms, and other body parts, which add to her unique personality and style.
Keyt Alves's Net Worth: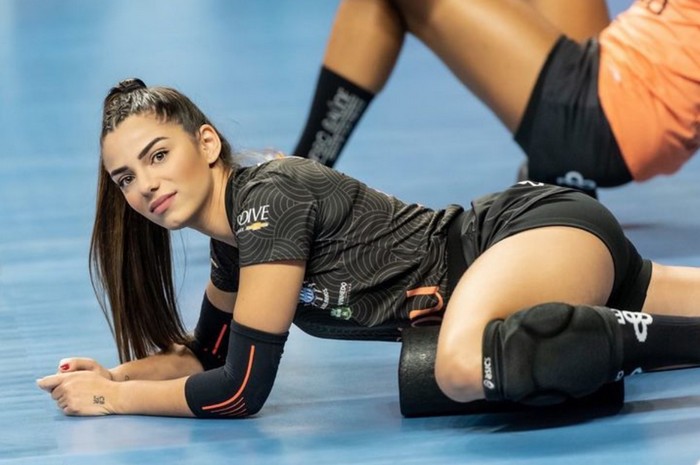 Based on available information, Keyt Alves Ramalho's estimated net worth is around $1 million. She earns income from her profession as a speed skater, as well as from modeling and sponsorships.
See also: Top 10 Most Beautiful Female Volleyball Players in the world 2023
Who is Keyla Alves?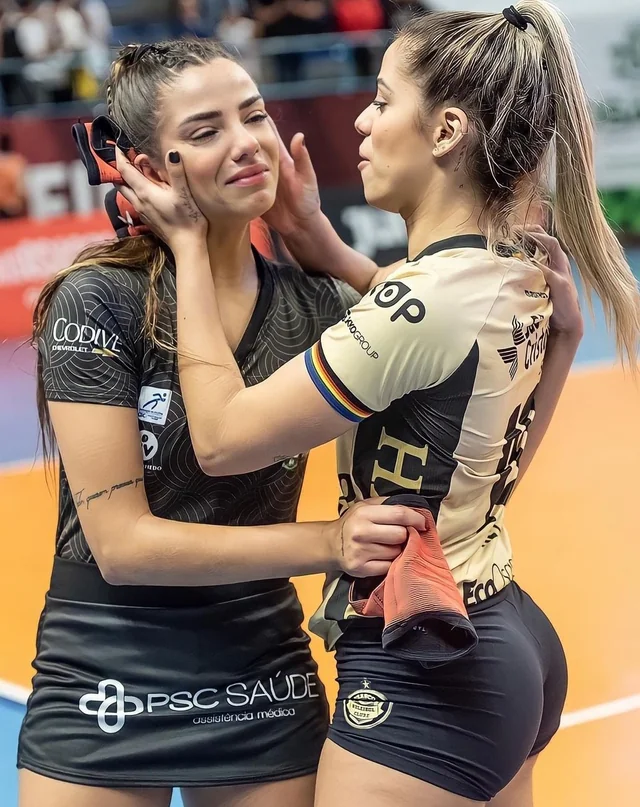 Keyla Alves is the twin sister of Keyt Alves Ramalho, who is a volleyball player. They both started playing volleyball at an early age together.
However, here's an detailed article about speed skater Keyla Alves' individual achievements or background. You can follow her on Instagram here.
What are some of Keyla Alves' achievements?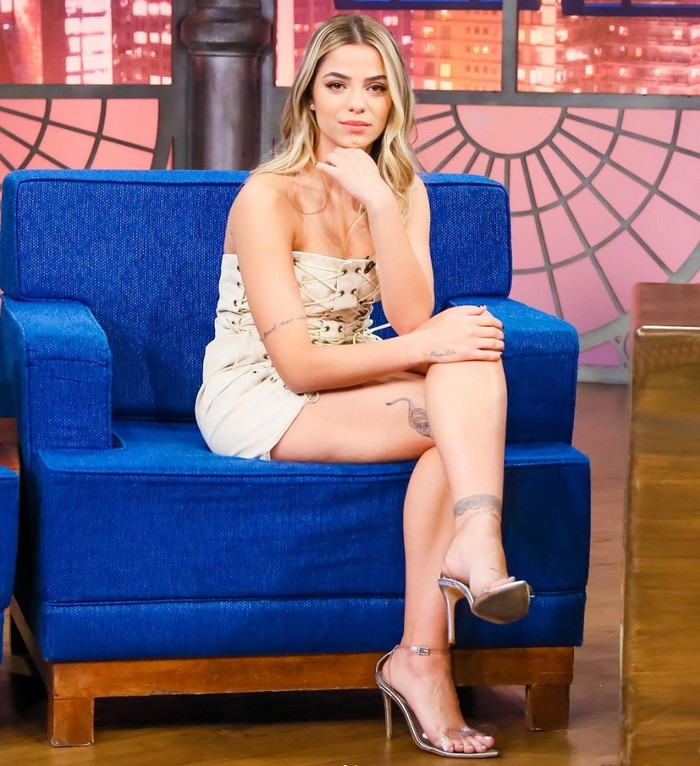 Keyla Ramalho Alves, twin sister of Keyt Alves. She is also a notable volleyball player who has made her mark in the sport. Like her sister, Keyla also started playing volleyball at an early age, and the two siblings have likely been a source of mutual support and inspiration for each other throughout their careers.
See also: Top 10 Hot Female Brazilian Volleyball Players
While specific details about Keyla Alves' achievements may vary depending on her career timeline and current status, some possible accomplishments could include: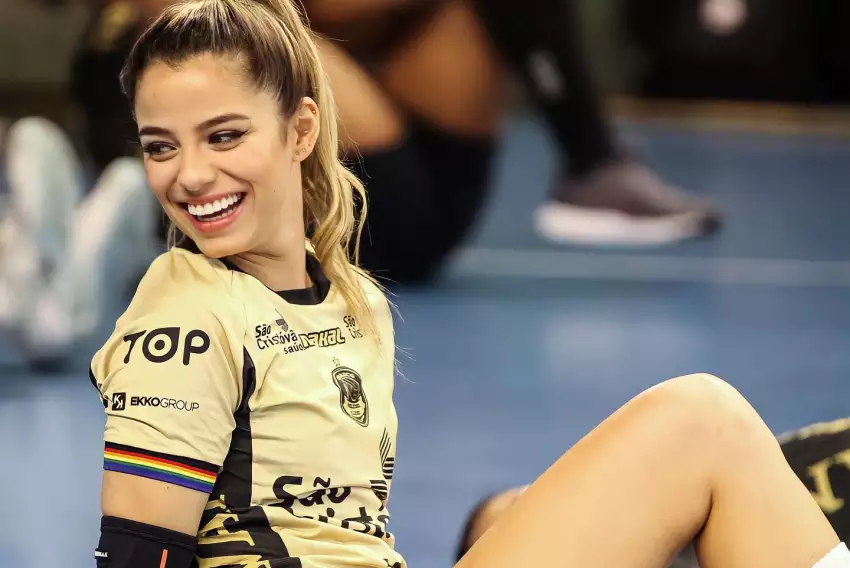 Professional Club Success: Keyla Alves may have had success playing for professional clubs in Brazil or other countries, similar to her sister Keyt. She may have helped her teams achieve commendable rankings, win championships, or earn individual awards.
National Team Representation: Keyla Alves may have represented Brazil at the international level as a member of the national volleyball team. This could include participation in junior or senior national teams in various competitions, such as the FIVB Volleyball World Championships or the Pan American Games.
Individual Awards: Keyla Alves may have received individual recognition for her skills and performance on the volleyball court. This could include awards such as Best Setter, Most Valuable Player (MVP), or inclusion in All-Star teams in various competitions or leagues.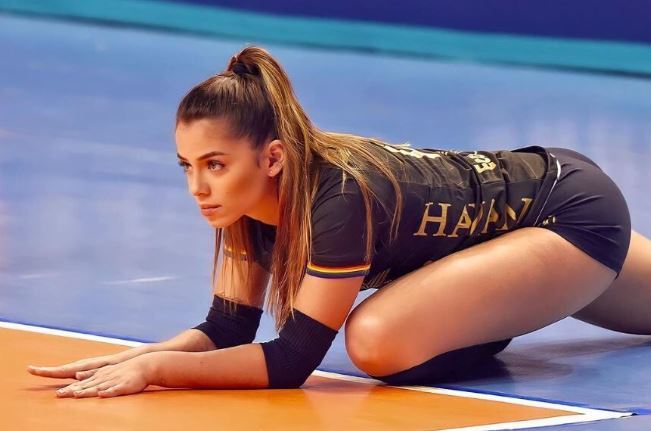 Records and Statistics: Keyla Alves may have achieved notable records or statistics in her volleyball career, such as setting new team or league records for assists, points, or other categories.
Social Media Presence: Keyla Alves may also have a significant presence on social media, similar to her sister Keyt. She may share updates about her volleyball career, training, and personal life on platforms like Instagram, TikTok, or other social media channels.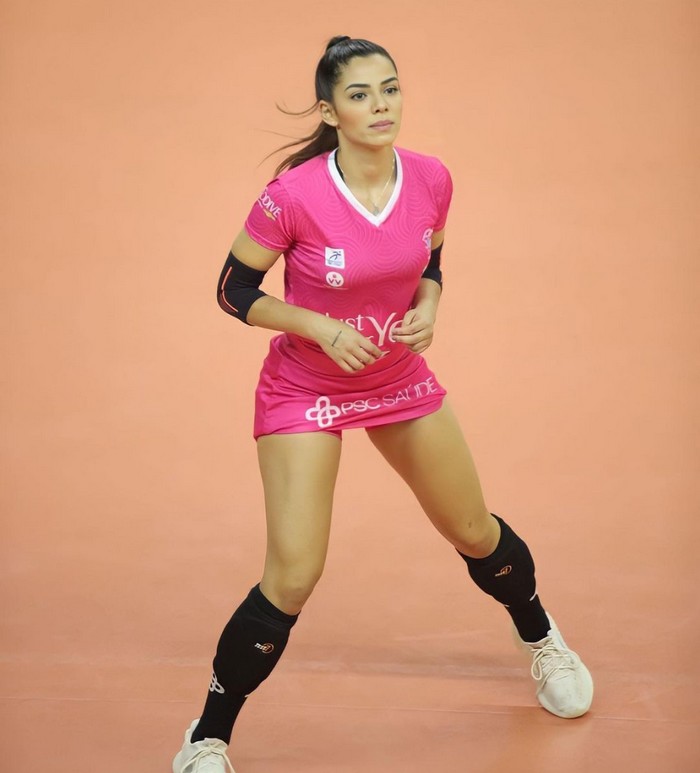 Conclusion
See also: Winifer Fernandez: The Rising Star of Dominican Volleyball
Keyt Alves Ramalho is a talented and accomplished Brazilian volleyball player who has made a name for herself in the sport. Her skills as a Libero, along with her hard work and dedication, have earned her a place in the Brazilian National Team and have also gained her popularity on social media platforms.
She is known for her engaging content, stunning photos, and behind-the-scenes glimpses of her professional volleyball career. Which she shares with her growing fanbase on Instagram, TikTok, and Twitter. With her exceptional talent, dedication, and strong presence on social media. Keyt Alves is a rising star in the world of volleyball.
Photos of Keyt Alves